On February 10th, 2020, iconic beauty guru and YouTuber, Jaclyn Hill, announced the second volume to her Morphe collaboration pallet. After the success of her first pallet, it was only natural that she would create another one. When images were dropped on twitter of her pallet people were incredibly excited with the color story. Although Jaclyn is a respected Youtuber, she has always had a hard time with releasing new products. An example of this is her lipsticks that were released last year, after purchasing this product, customers had noticed that their lipstick had pieces of plastic and hair in the product. This pallet had already been experiencing a rocky start with pictures of the new pallet being leaked on Twitter months before its intended launch. Although everyone was loving the pallet shades and the new formula, an issue had arisen when a fellow YouTuber, Jen Luvs Reviews stated that her new purchase of the original pallet seemed different. In case you were not aware, Jaclyn has a world renewed eyeshadow formula that took her years to perfect. Her formula is patented through Morphe, and everybody who Collab's with Morphe cannot use her formula. So, seeing that the pigment was different was suspicious.   
In her video where she announces the new pallet, she states that these eyeshadows are the same loved formula from the previous installment. However, and this is when things get juicy, Jen reaches out to Morphe and says basically, the formula is noticeably different, and asked if they did anything to change it? Morphe emails Jen back and doesn't directly state that they changed anything. It was speculated that they added coconut oil, shea butter, and jojoba oil, something that Morphe had started doing to all their pallets to improve the quality. It's puzzling that they would add oils into the shadows when they were already perfect, and Jaclyn didn't seem to want to change it.  
After fans did some research, they found that not only where the oils added, but so was carmine. Carmine is something that is commonly used in eyes shadows to bring pigmentation. The issue with this is carmine comes from crushed beetles, and Jaclyn's pallets claim to be vegan and cruelty-free. Veganism is a massive selling point in the makeup industry since it is hard to find products that don't contain carmine. I understand how some people may not see this as a big deal, but veganism isn't just a diet, it is a difficult lifestyle that requires a strong mental state, so by being contaminated, you feel awful and guilty. I'm not vegan, but I am vegetarian, and I understand these people's frustration. Companies, especially Morphe, should've stated that they made changes to the formula causing the product to be nonvegan friendly. To put things into perspective, say you are deathly allergic to peanuts, you find a place in your hometown that is completely nut-free, this takes years for you find. You go to this place a lot since you can enjoy their products. But one day, the restaurant decided to add in PB and J's without making the addition to the menu a big deal. The next time to go into the restaurant, you become ill and you don't know why, and this continues to happen frequently until you figure out why you feel crappy. Wouldn't you be mad if they put your health at risk?   
Morphe released an official statement on Twitter from February 29th stating that Jaclyn was not made aware of the updates to her formula, the goal was to increase the amount of payoff, and they didn't see this as a big deal. Morphe stated, "While it is common for the beauty industry to make formula adjustments and improvements to keep up with the industry standards, it is not customary to announce them." Morphe continues this brief post with an apology to Jaclyn and Jenn, but they do not, however, mention the addition of Carmine. Companies need to be held accountable for the decisions that they make. Although I won't stop using their products, and I don't support cancel culture, I do think they need to step up to the plate and admit the non-vegan friendly change, due to the potential health risks.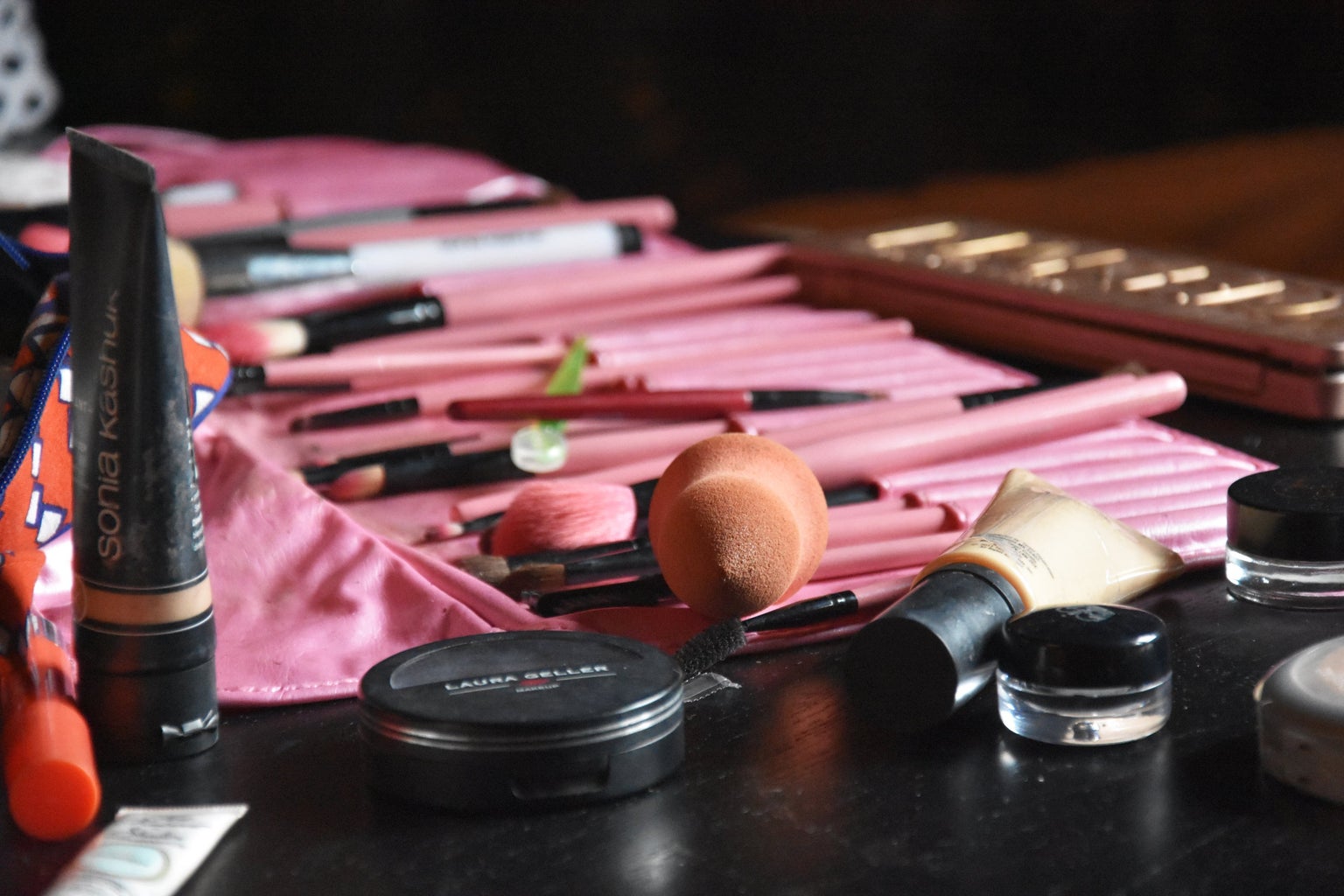 What do you think about Morphe's statement? Do you think Jaclyn should figure this out with Morphe and try to get the original formula back? I just hope that Morphe will be honest with its fans and customers, because after all cancel culture is huge right now, and it would be a shame for one of my favorite makeup brands to be drowned out due to a lack of communication.