Gilmore Girls is a heartwarming show that was released in the early 2000s yet two decades later remains one of the best. The story revolves around the two main characters, Lorelai Gilmore and her daughter Rory Gilmore (hence Gilmore Girls). Lorelai Gilmore is a young mom who helps run an inn in the sleepy town of Stars Hollow while Rory dreams of going to Harvard for journalism. We start the story with a young, dream-filled Rory while her mom, Lorelai is just beginning to accomplish her dreams. With this show being set in a quaint small town you can't help but feel cozy while watching it! This show depicts family struggles, friendships, relationships and so much more.
*slight spoilers below
Life lessons within the show:
Joy in everything
One of the most major life lessons I learned from this show is how to appreciate and find joy in everything. Lorelai finds joy from snow, a cup of Luke's coffee (and coffee just in general!), a good movie and songs. Very often, it is easy to get caught up in the hustle and bustle of life but Lorelai shows us that it is okay to take time for the small things that we may take for granted.
2. Honesty
Now true honesty can be one of the hardest things to tackle whether that be being honest with yourself or calling someone out. Throughout the show we see Rory and Lorelai end relationships because they realize how they truly feel and they need to not only be honest with themselves but with their partners. And in the end, being honest is what led Lorelai to find her true love. To add, Lorelai isn't afraid to call out Rory (especially when she sleeps with a married man) and this strengthened their relationship.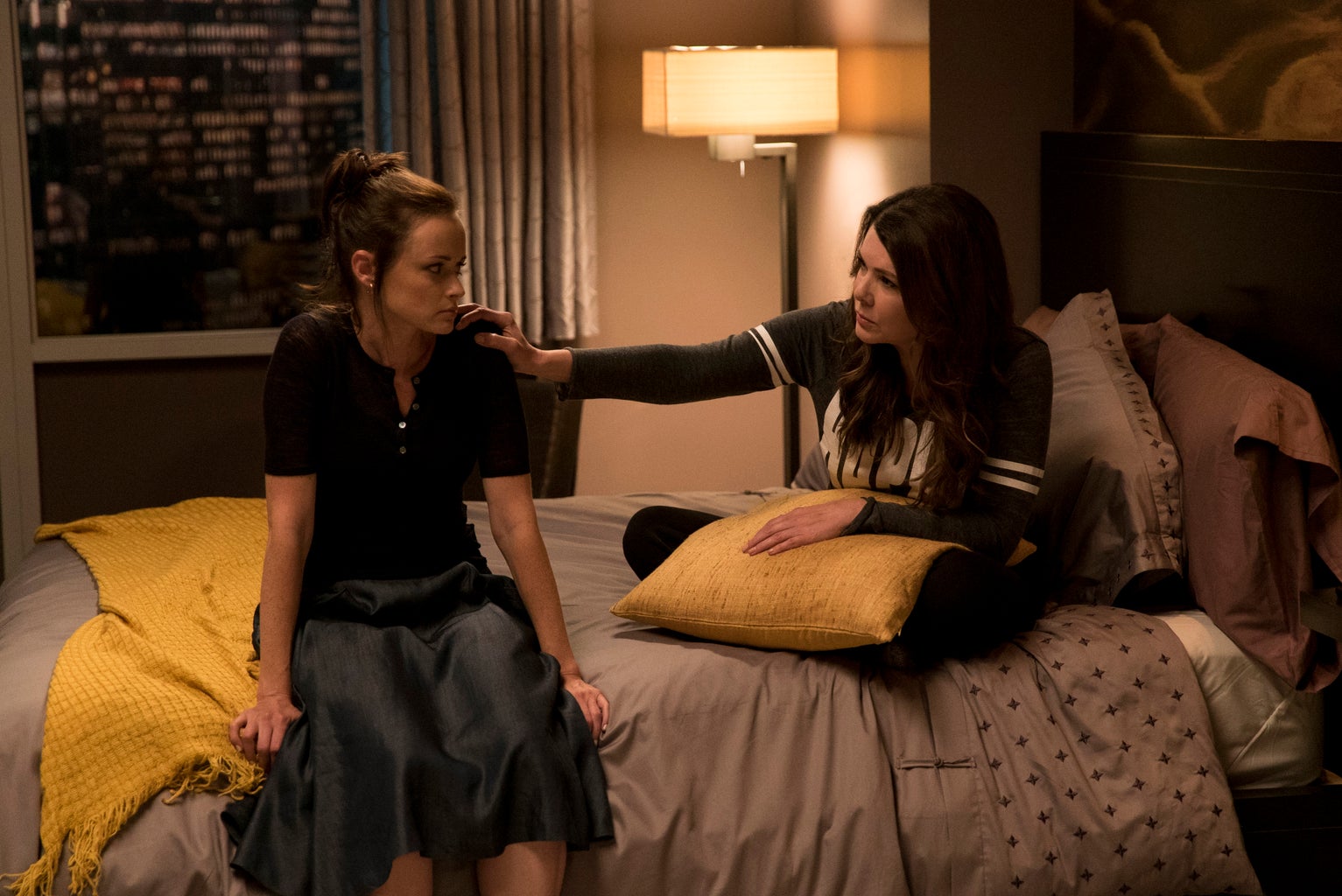 3. Self-reliance
One of the major life lessons I picked up from the show that I carry around with me is the practice of self-reliance. Lorelai was born and raised into a wealthy family, but when she got pregnant at 16 years old she decided she wanted to leave and work hard and create a life for Rory on her own. She began working at the inn in Stars Hollow as a maid and eventually after working hard she was promoted to the manager all while taking night classes to receive an AA in business and eventually open an inn of her own. Throughout the show, we see many surprises from Lorelai, whether that be surprising her mom with her sewing talents to basically taking over her dad's business during his hiatus. Lorelai is someone who I look up to and admire how she never lets anything stop her from achieving her dreams. Another example is the lovely Paris Geller who from a young age dreamed of becoming a surgeon, and after many years of hard work, she became that surgeon even though she was tossed a good number of struggles in her direction.
Gilmore Girls is entertaining, wholesome and light-hearted all while providing important life lessons into each episode. Each character grew throughout the 7 seasons (that are all on Netflix for binging!) with their own stories that intertwined and seeing their growth is truly beautiful. This show taught me that all will be okay and that being through obstacles only makes you stronger.