International Women's Day: The Voices That Continue to Fight for Equality
International Women's Day has recently passed on March 8th and there is a lot to reflect on how far women have come to take a stance on gender equality. Throughout history and still today, countless efforts have been made by females to battle the gender wage gap, find equal opportunities in the workforce, speak out against sexual assault, and fight against poverty. Taking into account all of the courageous strives made by women, there is so much worth remembering along the journey of battling for justice. For my piece of tribute, I wanted to inform all readers about the significance of International Women's Day and recognize all strong females for using their powerful voices to shape the fight.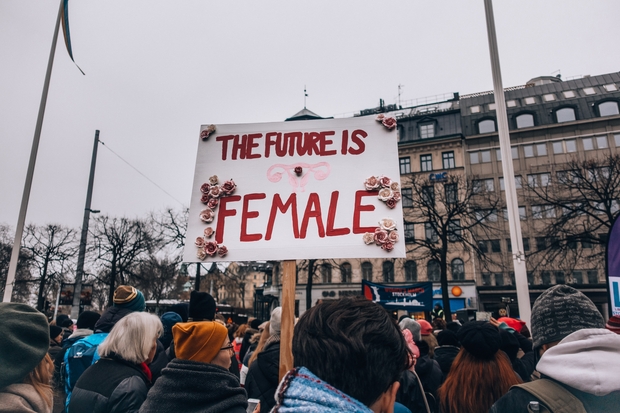 International Women's Day is an annual date shared across the globe that celebrates the cultural, economic, and social accomplishments of women. According to International Women's Day.com, "International Women's Day (IWD) has been observed since the early 1900's- a time of great expansion and turbulence in the industrialized world that saw booming population growth and the rise of radical ideologies". What makes this day very significant for all women is how advocacy is present globally and it is a time where all can come together. A century has passed, and unity remains to flourish. Supporting gender equality is one of many values celebrated on IWD. It is a unique date like this where hundreds of women have their personal stories to tell and no voices are muted.
IWD is still meaningful to celebrate today because of all of the women uniting to stand and be represented fairly. Hope is loudly expressed and overpowers the struggles. A sense of empathy is formed from sharing experiences. Achievements from powerful women of the past and present are commemorated. IWD recognizes that there are many challenges women face today including sexism and economic disparity and provides support through inclusivity.
I must reiterate how many women are changing the face of history today by asserting their power and presence within society. We have truly made a lasting impact with our perseverance and determination in the fight to reverse gender inequality, and women around the globe on this day appreciate and acknowledge all voices being heard. 
Below is a picture of our chapter at Central Washington University, and together we work to support the successful lives of all females everywhere.