Having a job is one of the best strategies one can do in order to make money, especially while having to pay for college tuition, to pay off debts as necessary and for work experience alike. In having work experience, you can receive an abundance of benefits including having a plethora of work experiences to add to your resume, getting to work with a variety of people and also having something that will occupy you.
One of the most difficult aspects of receiving a job is the job interview which in itself can be nerve-wracking for many people since you are required to promote yourself in front of a manager who you may not know. As someone who currently has a job, I can definitely say that a job interview can be nerve-wracking especially when you get caught up on a question. If you are someone who is anxiously preparing for a job interview or is looking for a job, then I have some advice for you.
1. Practice Makes Perfect
When I prepare for any job interview, I find that practicing interview questions ahead of time with a family member or friend will help you feel more comfortable yet prepared when you arrive for your interview. Additionally, some of the interview questions your interviewer may ask you could be some of the questions that you practiced with. This alone can make answering the questions easier since you will likely have a few different ways of answering the questions. So practice can be a key technique for having a successful job interview.
2. Come Prepared
Not only is a mock interview beneficial for a job interview, but also having all of the necessary documents such as a resume, cover letter, letters of recommendation and references if you have not already sent them already to the manager or to the business/company. It is often important for your interviewer to have a majority or all of these documents since it can give the manager an idea of who they are hiring, the qualifications and experiences you have for the particular position you are applying for, who you may be as an employee and what job position you may be applying for. Another way to prepare yourself for an interview is to do some research on the position you are applying for. You can do this by going to the website of the business (if there is one) or even a social media page to find any information you can regarding the job position you are applying for, your potential employer and even the businesses or companies mission statement, "values," "plans" and "news." So make sure you are prepared for your job interview.
3. Be Prompt
On the day of the interview, it is especially important to arrive at your interview on time, prepared and ready to give your interview your best shot. Having these things in mind the day of your job interview can give you an advantage since you can give your future employer a good impression right off the bat. Practicing being on time for your job interview can give your future employer an idea of what kind of employee you may be and that you take time and consideration into prioritizing your commitments in terms of making a point to be on time.
4. Have a Killer Outfit Planned!
One of the best aspects of preparing for a job interview is coming up with an outfit that not only gives you a professional look but also boosts your confidence as you are going into your job interview. If you are currently struggling with finding the perfect job interview outfit, then I have a few recommendations for you to consider. When coming up with an outfit, a few outfits that I often think of is a blouse paired with either a skirt or dress pants and topped with a nice blazer or a dress topped with a blazer. In addition to the interview outfit ideas that I usually think of, I also know that a plain suit and tie would work as well if you so desire. So find the interview outfit that speaks to you!
5. Showcase Your Professionalism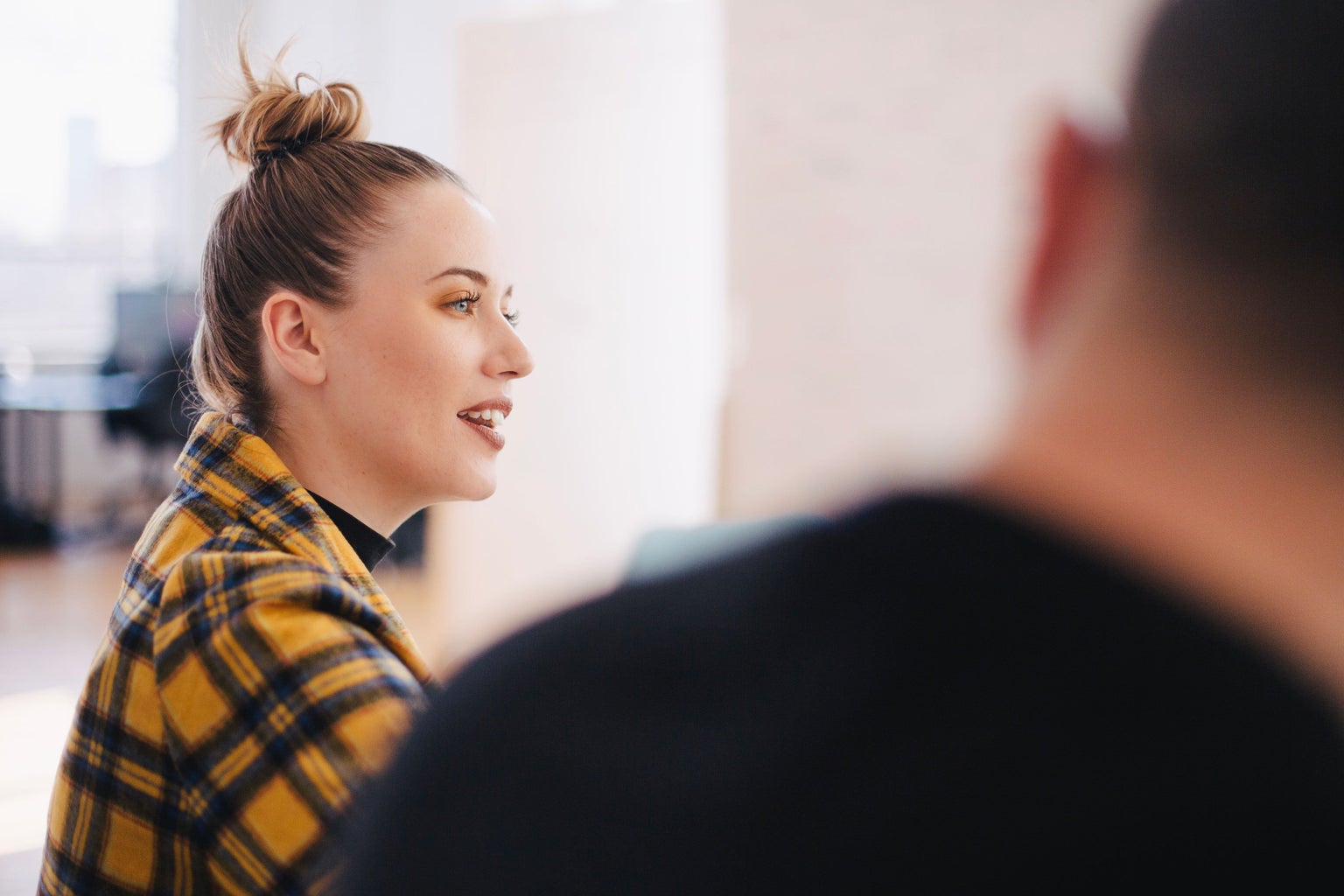 When you first arrive at your job interview, it is important to greet your interviewer with a simple "Hello, How are you doing?" along with a handshake since this indicates that you respect their time and who they are as an individual. During the actual interview process, be sure to answer each question with honesty, respect and to the best of your ability in order to get your points across to your interviewer. At the end of your interview, be sure to say "Thanks for your time!" along with a handshake at the end. Using these skills will not only make for a successful job interview but will also show to your potential employer that you can be professional in both an interview and potentially in a work setting as well.
After your job interview, it is also important to provide a follow-up on your interview by sending a thank you note or card that thanks your potential employer again for their time and showcases your interest in the position that you recently applied for. Even better, you can use this follow-up as an opportunity to disclose "any details you may have forgotten to mention during your interview." According to a survey conducted by Robert Half, "80% of hiring managers said it was helpful or somewhat helpful to receive a thank-you note after an interview." This shows that it can be incredibly beneficial to provide some form of follow-up to a job interview.
6. Take Your Time As Needed
Throughout the duration of your job interview, you may start to feel intimidated by some of the questions you may be asked by your interviewer. As a result of this, you may feel uncertain of how to answer some of these questions, especially if it was an unexpected question that you did not practice. If you ever find yourself in this particular situation, be sure to take a breath, relax for a second, take some time to organize your thoughts by thinking through each part of the question and even asking for a clarification of the question if needed. After you have figured out how to answer the question, give it your best shot and answer it to the best of your ability. You got this!
The job interview process can be most certainly an anxiety-provoking task but with the right amount of preparation and practice, you may have a successful interview and you may even land yourself a job somewhere you want to work. Remember if you don't get the job the first time, then you can always try again another time while using these skills.
XOXO Her Campus!