Have you ever found yourself browsing luxury handbags that are far out of your price range, or falling in love with the most expensive gowns when watching Say Yes to the Dress? Whenever I do this, I always find myself wondering what those designer tags mean, and how they gained their luxurious reputation. These fashion designers had to start somewhere, and here are three that changed the fashion industry forever.
Louis Vuitton
Louis Vuitton was born into a working-class family in France in 1821. When Vuitton was 10 years old, his mother died, and his father soon remarried. By the age of 13, Vuitton had had enough with his new stepmother and began his long journey to Paris. Alone and on foot, it took him two years and many random jobs to walk the 300 miles and arrive at age 16. He became an apprentice at a well-known leather box-maker and packer workshop and earned an admirable reputation amongst the fashionable Paris elites for several years.
When Louis-Napoleon Bonaparte became the Emperor of the French, his wife, the Empress of France, hired Louis Vuitton as her personal box-maker and packer 16 years after he began his life in Paris. Through this job, he met royalty and elites that would soon be his clientele at his own shop, which opened in 1858. At this point in time, he quickly became known as a luxury brand for his luggage and bags.
What set Louis Vuitton apart from other packers was his original design of a trunk that was made of gray canvas rather than leather, so it was lighter and damage resistant. It was also a rectangular shape instead of a dome, making for easier transportation since the new design was now stackable. For the remainder of his life, Vuitton continued to change the luggage industry and his company still dominates the fashion world today.
Vera Wang, an American fashion designer famous for wedding gowns, was born in upper-class New York City in 1949. She had a lavish childhood and was a talented figure skater, however, her Olympic dreams were crushed when she and her partner placed fifth in the 1968 junior pairs competition of the U.S. National Championships. After graduating college with a degree in art history in 1971, Wang worked for Vogue magazine and became the senior fashion editor at age 23. After 15 years she began to work for Ralph Lauren as a design director and furthered her impressive experience in fashion.
It wasn't until she got engaged and began her search for the perfect wedding dress that Wang decided to begin a career in the wedding industry. She became outraged by the narrow selection of wedding dresses and decided to design and sketch a custom gown for a dressmaker to create for her, at $10,000. Within a year, Wang opened her own wedding dress boutique in New York City called Bridal House Ltd. She brought fashion into the bridal world and catered mostly to celebrities and socialites.
Today, Vera Wang is one of the most successful designers in the United States and is estimated at about $650 million. She still owns her store in New York City where every gown purchased is made to order, and she has also created best-selling eyewear, home décor, fragrance, and more.
Coco Chanel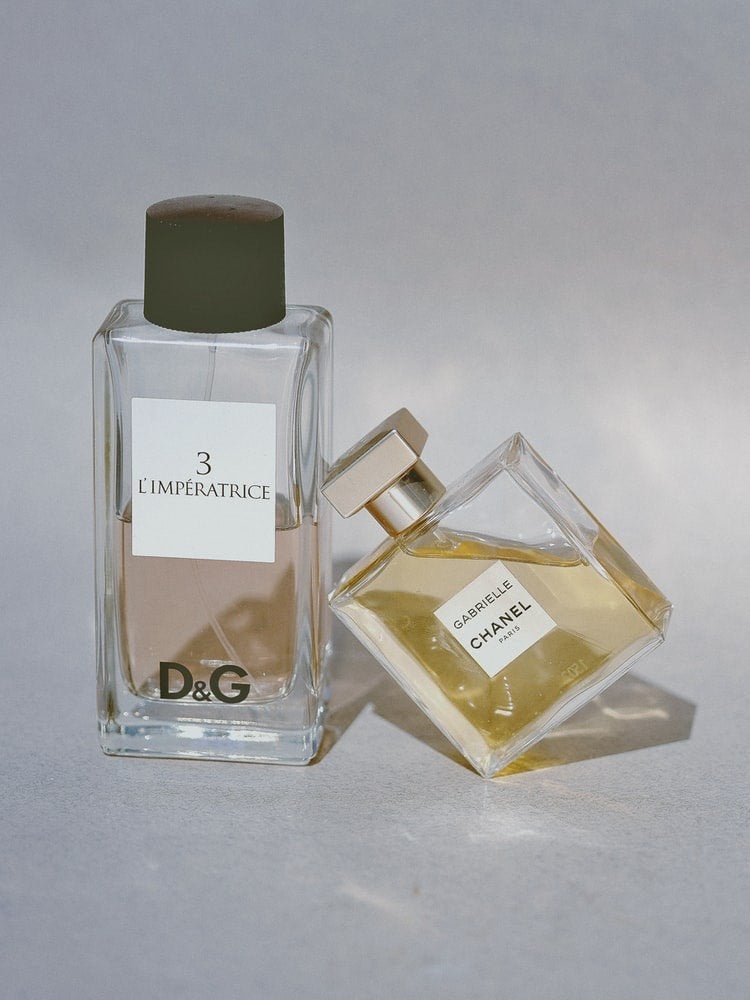 Similar to Louis Vuitton, Coco Chanel's childhood was not so glamorous. Born in France in 1883, Chanel was given up for adoption by her criminal father at age 12 shortly after her mother died. She spent the remainder of her childhood raised by nuns and had a brief career as a singer where she earned the nickname "Coco". Some people say the name comes from one of her songs, others say it is short for "cocotte", French for "kept woman".
Chanel began her fashion empire around the age of 20 after the nuns she grew up with taught her to sew. She began by selling hats at her boutique in Paris and eventually became very successful sewing women's clothing that emphasized merging fashion with comfort. She made many connections with fashion elites during her time designing costumes for the famous play Orphée, where she became friends with Pablo Picasso. Her first perfume, Chanel No. 5, was launched in 1920 and became the first to feature a designer's name. In the 1920s, Chanel had also introduced the iconic Chanel suit and Chanel's little black dress designs that changed the fashion industry forever.
After facing economic hardship in the 1930s and having to close her store during World War II, where she briefly spent time as a Nazi Agent, Chanel made a comeback in the fashion world in the 1950s at the age of 70. Today her timeless designs continue to appear on the market as they become more modern with current trends.
If there is one thing you should take away from reading this article, it's that networking can bring you great opportunities! Three of the most influential fashion designers in the world all came from drastically different backgrounds but had one thing in common in their success stories: making connections with various people. I hope that these fashion designers also inspire you to reach outside of your comfort zone!
HCXO
Sources:
https://www.biography.com/fashion-designer/louis-vuitton?li_source=LI&li…
https://www.biography.com/fashion-designer/vera-wang
https://www.biography.com/fashion-designer/coco-chanel?li_source=LI&li_m…