As summer quickly approaches, I have decided that one of my summer goals is to become more connected to the Earth and spend more time in nature. Here are some of my must-see spots that I would like to venture to in the Pacific Northwest.
Lake Serene & Bridal Veil Falls
Located in Gold Bar, WA, this is a 7.4-mile hike in the cascades. It is a long hike, but I think that it would be fun to go with someone who enjoys hiking as much as I do!
Eagle Falls
Located in Snohomish County, WA, Eagle Falls has a swimming hole that can be found 25 feet down the falls. One of my goals this summer is to find my favorite swimming hole spot and this one seems to have rave reviews.
Colchuck Lake
Located in Chelan County, WA, this lake is a freshwater reservoir. Although it is an 8-mile hike, I have a feeling that the trip will be completely worth it. Apparently, some hikers have spotted some wildlife while hiking this trail and that is also something that I look forward to!
Lake Crescent
Located in the Olympic National Park, this beautiful lake is only 18 miles west of Port Angeles and looks like it would be a great spot for a weekend getaway! I would like to camp for a couple of nights here and just enjoy the beautiful scenery.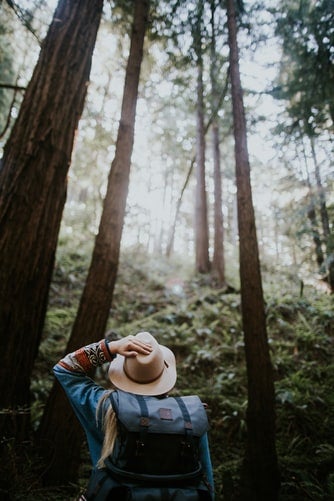 Wallowa Lake
Located 42 miles east of Salem, Oregon in the Willamette National Forest, this spot also seems worthy of a weekend trip. Especially considering that it is a bit of a drive, it would be amazing to spend a day or two here, along with a trip around the great state of Oregon. 
Enjoy this article? Follow us on Instagram @/hercampuscwu for updates on all future articles and posts.