I hold the opinion that everyone should practice a grandma craft. Be it sewing, crocheting, knitting, or weaving, I believe that everyone should have a craft that lets them use their hands and unwind. Picture a kind old woman, knitting peacefully without a care in the world. That's what I aspire to be.
My grandma craft is cross stitching, and I got into it largely because of my grandma. In my Easter basket she made for me was a cross stitch kit from Walmart. I spent hours putting it together, dutifully crossing my threads and tying French knots.
And now I'm hooked! I've made dozens of projects and spent hundreds of hours. I'm working on collecting all 500 DMC floss colors and I have boxes full of completed projects, hoops, and cloth. Cross stitching is one of my favorite hobbies, and I highly recommend it to anyone who is interested.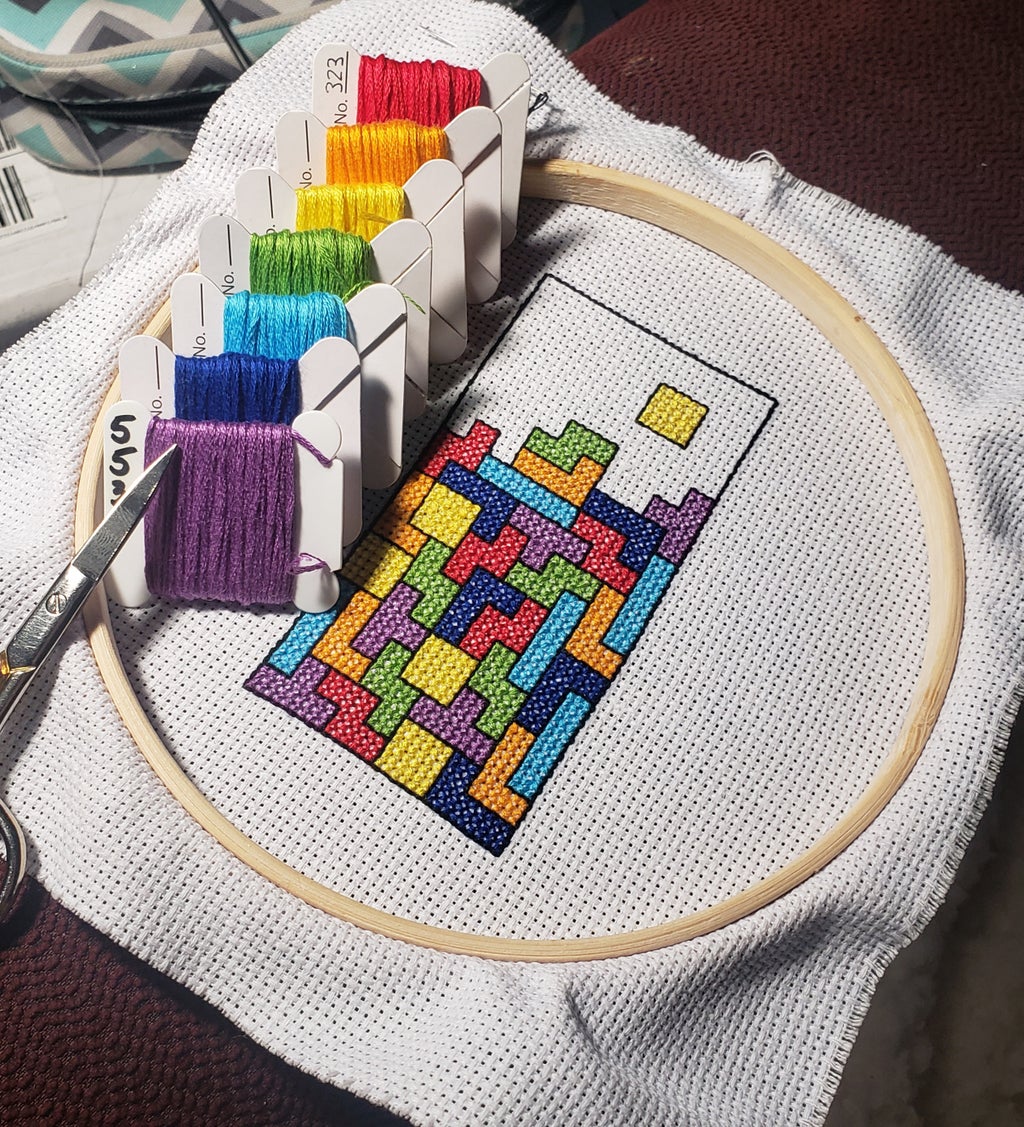 How to get started
There are a few ways to get started, one of which I mentioned earlier. Starter kits are amazing because they come with all of the stuff you could possibly need for it, including floss, fabric, and needles. They're found at most craft and department stores that have a sewing section.
Another option is to start with a basic pattern. My first cross stitch I made, just a few months prior to the one I was gifted, was Link from the Legend of Zelda series, based on a pattern I had found online. The supplies are relatively inexpensive, especially if you already have floss handy. Anyone who had a bracelet making phase in middle school like I did are bound to have a collection still. Designs from video games or free patterns online are great references to use, as they are premade and might even have colors picked out. One of my favorite things to cross stitch are Pokémon sprites, and I've done a couple of the Overwatch pixel sprays.
There are also many different books of patterns and tips for cross stitching. If you're already committed to the craft, these books are great resources that can give pointers, new skills, and further advice for improving.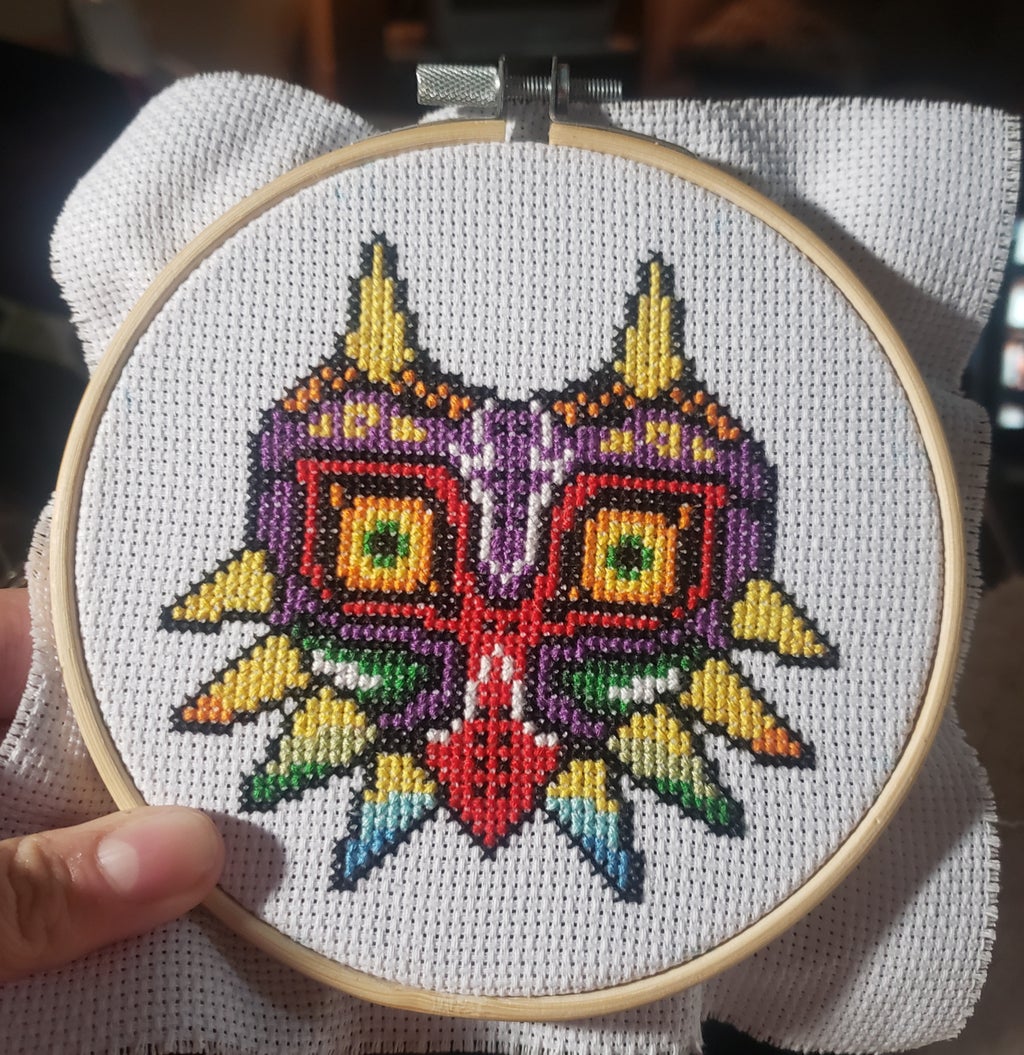 Benefits of cross stitching
I mentioned earlier that cross stitch can be very relaxing, but there are more bonuses to it. Cross stitching allows me to unwind and do a basic task with my hands. It doesn't require to much thinking other than following the pattern and makes for a great activity to do when waiting around or stressed.
I also love how I can multitask. I've spent hours cross stitching while watching TV, listening to podcasts, and sitting through zoom meetings. Since it doesn't require a lot of brain power, it can keep your hands moving while your brain focuses on something else. For someone who has ADHD like me, this can be a perfect combination to keep your mind from wandering when you should be listening.
Of course, you're also left with a work of art when you're finished! While most of my finished projects sit in a box in my room, I have several on display throughout my apartment. I've also made several as gifts for my friends and family. It's very satisfying to see your hard work completed, and the final stitches conclude many hours of dedication.
In short, crafts like cross stitching have many perks that come with them. Even though they have the unfortunate stigma of being boring activities for those who are retired, they're actually a creative usage of time that allows for expression and relaxation. I'm sure I'll be cross stitching for the rest of my life, and while it certainly isn't for everyone, everyone should consider what they can do to unwind and create.