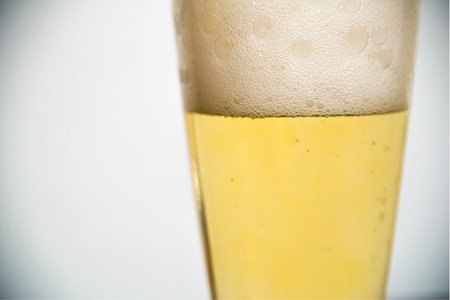 7 Delicious Washington Craft Beers to Add to Your Shopping List
Calling all beer connoisseurs, or for those of you who would like to impress someone with a newfound exquisite taste in craft beer. Whether you're picking up beer for that special someone, having a girl's night, or even just looking to expand your horizons in the craft brewing scene, these Washington produced brews are guaranteed to grab anyone's attention. Here's a list of some of my favorite craft beers, categorized by their type (light to dark) and that you can pick up at your local grocery store!
Pale Ale 
Bale Breaker Field 41 Pale Ale 
This Pale Ale is a perfect option for those of you looking for something on the lighter side and less bitter. With an ABV of 5%, this beer can be enjoyed through every season, contains subtle hints of dry citrus and has a smooth finish. If you are not much of a beer drinker, this Pale Ale is a great option to start with! 
Kolsch
Chuckanut Kolsch 
A Kolsch is my second favorite style of beer to drink behind an IPA. A German-style ale that is smooth and has a crisp finish is always a crowd-pleaser. This beer is perfect for those who want something on the lighter side and has a great balance between sweet and bitter. With an ABV of 5%, the Chuckanut Kolsch is a must-have in the spring and summer. Along with the Pale Ale, a Kolsch is also a great option if you prefer lighter beers or are just starting to get into them!
IPA's
Fremont Sky Kraken Hazy IPA
Hazy IPA's are my personal favorite if you're looking for something with a little kick that isn't too heavy, with a little more flavor than your basic IPA. The mild hints of pineapple and citrus make this beer refreshing yet not overwhelming. With an ABV of 5.5%, the Sky Kraken is a great way to go if you're looking to enjoy a few of them!  
Fremont Lush IPA 
This IPA is hands down one of my favorite options for anyone looking for a refreshing and true IPA. With an ABV of 7%, this beer is perfect if you like a good hops flavor but don't want something too heavy! With a tropical feel and a crisp finish, this is one of my must-haves in the Winter, Spring, and Summer. 
Silver City Whoop Pass Double IPA
I'll start by saying, this beer is extremely heavy. At an ABV of 8.5%, this double IPA is not a beer to immediately start with on your journey to loving IPA's. It is on the sweeter side of a double IPA blended with its hops to create an amazing combination. However, considering it is much higher in alcohol percentage, it makes it a great shareable beer!  
Dark Ale
Iron Horse Irish Death Dark Ale 
This dark and smooth ale with an ABV of 7.8% is a local favorite, not to mention an Ellensburg masterpiece. Pairing perfectly with its name, this beer has small hints of chocolate and caramel with a light blend of hops. If you're looking for a more adventurous option, this Dark Ale is a perfect way to go! 
Cider
D's Wicked Baked Apple Cider
Everyone loves a cider, right?  This cider is a little sweet compared to a dry cider but is not overpowering. It is a honey crisp apple cider with a hint of cinnamon at the end. Perfect for the summertime (or anytime frankly), for a refreshing beverage that can be enjoyed at any time in the day! 
Let us know if you have tried any of these delicious options and which ones are your favorite!