Since the entire world at the moment is staying indoors and spending our life in quarantine there's nothing better than a little online shopping. With the current situation that the entire world is in, this could be a good time for you to revamp your room, outfits or even things you could add to your lifestyle in the future! In the meantime here are 5 must haves from Amazon you definitely need to brighten up your life!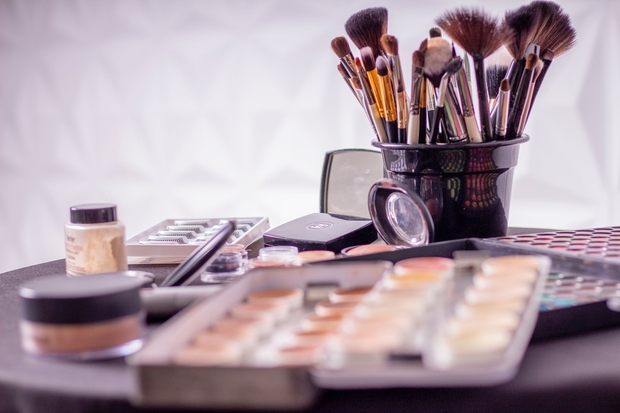 1 - A Make-Up Brush Organizer
Sometime I feel like my make-up brushes are just all over the place and with this organizer, not only is it super chic but it will help organize your make-up collection and keep it clean and cute.
Here is the link: https://www.amazon.com/byAlegory-Acrylic-Organizer-Cosmetic-Storage/dp/B06XD7GJG2/ref=mp_s_a_1_17?tag=bresheppar-1-BG-20
2 - A Jewelry Box Organizer
This velvet jewelry box is totally adorable to keep some of your jewelry in a safe space. 
Link is here: https://www.amazon.com/HerFav-Jewelry-Organizer-Bracelet-Necklace/dp/B07Q284RGX/ref=redir_mobile_desktop?ie=UTF8&tag=bresheppar-1-BG-20
3 - KiiPix Portable Photo Printer
Forget your polaroid camera? No worries, this is an easy way to print polaroid pictures from your phone that you can print!
https://www.amazon.com/KiiPix-Smartphone-Instantly-Retro-Style-Portable/dp/B07B7TNQPH/ref=sr_1_3?tag=bresheppar-1-BG-20
4 - Moon Star Ring
This is a great simple piece of jewelry to add to your everyday look.
https://www.amazon.com/CHOOSE-YOUR-COLOR-Sterling-Silver/dp/B01LVWMRQM/ref=sr_1_29?keywords=silver%2Bring&psc=1&qid=1549603826&s=Clothing&sr=1-29&tag=bresheppar-1-BG-20&th=1
5 - Revlon One-Step Hair Dryer & Volumizer Hot Air Brush
If you're in need of a quick easy hair do after a shower this hair dryer is most definitely for you! I have saved so much time by using this hair dryer, it's super easy to dry your hair and style it at the same time!
https://www.amazon.com/gp/product/B01LSUQSB0/ref=ppx_yo_dt_b_asin_title_o05_s00?tag=bresheppar-1-BG-20
Hopefully some of these goodies will help revamp your room or style! Amazon is a great way to online shop for little things to brighten your life!