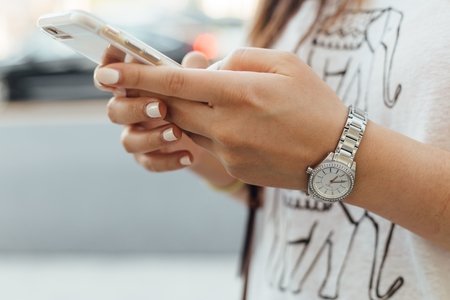 These Apps Will Seriously Change Your Instagram Game
It's no secret that the prominence of social media has drastically skyrocketed in these last couple of years. What was once a platform for connecting with family, friends, and old classmates has also become a platform for companies, bloggers, and influencers to brand and market themselves.
Instagram is definitely no exception to this. In order for companies and influencers to successfully brand and market themselves, it's more important than ever to have a visually pleasing Instagram feed, which is probably why we've seen a lot of aesthetically pleasing feeds and had that moment where we've wondered how someone has managed to create that perfect cohesive and crisp Instagram feed.
Achieving a killer feed doesn't necessarily have to be hard though. Through the use of a few apps, you can easily make your feed look clean and put together. Here are 5 apps that will seriously change your Instagram game.
You've probably already heard of this app, but this is my first go-to app when it comes to editing my pictures on Instagram. I've been using this app for years now, and it never fails to amaze me. It has a wide range of all the basic editing tools all in one place and the presets are absolutely STUNNING. Hands down, this is my favorite part of the app because these presets make your pictures look clean and professional-looking.

This is the app I usually use when I want to get super technical or need to fine-tune certain aspects of my pictures. And this is mainly because the app contains an insane number of tools. There's a lot of tools I haven't used yet because there is just that MANY. And don't get me started on the brush tool. This part of the app allows you to edit details like saturation or your exposure level in a specific area of your picture. That way you wouldn't have to completely change the exposure level (or whatever detail you're aiming for) of the entire picture―you could just change the exposure level in a certain part of it.

3.

Preview: Planner for Instagram

I highly recommend this app if you're wanting to plan out your pictures before you post them on Instagram, and especially if you're trying to keep up with a specific Instagram theme. The app is pretty straightforward―it directly connects to your Instagram account and allows you to "post" a picture so you can see if your new post would look good with your current feed. You also get the option of "deleting" pictures so you can see what your feed looks like without certain pictures.

This is probably the coolest app I've ever seen in my entire life. And I'm not exaggerating. If you're a sucker for old vintage and retro photos, you will love this app. It basically turns your phone into a "vintage camera," and it functions just like one. It gives you an assortment of cameras to choose from like a polaroid one or a D-lux. After taking a photo with the camera of your choice, your picture "processes" for a couple of seconds before your picture shoots out as a polaroid (or whatever picture style you picked).

This app is more for your Instagram stories, but it can also be used on your Instagram feed as well. It makes your Instagram stories look sooo aesthetically pleasing. This app is packed with a ton of cute templates of different styles to fit whatever occasion you may be posting for. The templates range from super vintage ones (like Polaroid or film strip styles) to super minimalistic ones (such as a simple white background). There are some templates where you have to pay a little extra in order to use it, but I haven't really found the need to do that because there are already so many free templates to choose from.
Give these apps a try. Happy Instagramming!