We've all been there. We've all had the perfect idea for a Halloween costume that completely and utterly failed. Maybe it was your mom's idea turned into a homemade disaster, or maybe that Party City costume wasn't as cute as you thought it would be. We've all suffered the embarrassment of not catching the memo that we were going to the party in cute little costumes and, instead, showed up in true Cady Heron fashion. 
But, every now and again, we totally kill it! Here is our round-up from a few of our members of our very best (and very worst) Halloween costumes. Keep reading… if you dare!   
Sarah
Best: My family as the "Scooby-Doo" gang Halloween 2001 was an awesome group costume moment for my family. I was very excited because Daphne and I both have red hair! My sister was the cutest three-year-old Scooby-Doo you've ever seen, and I think this was foreshadowing for my brother being scruffy. Literally, head to toe, I was owning this lewk. The pink tights and shoes! The lovingly handmade purple with the pink trim outfit! The headband and the scarf! THE POSE!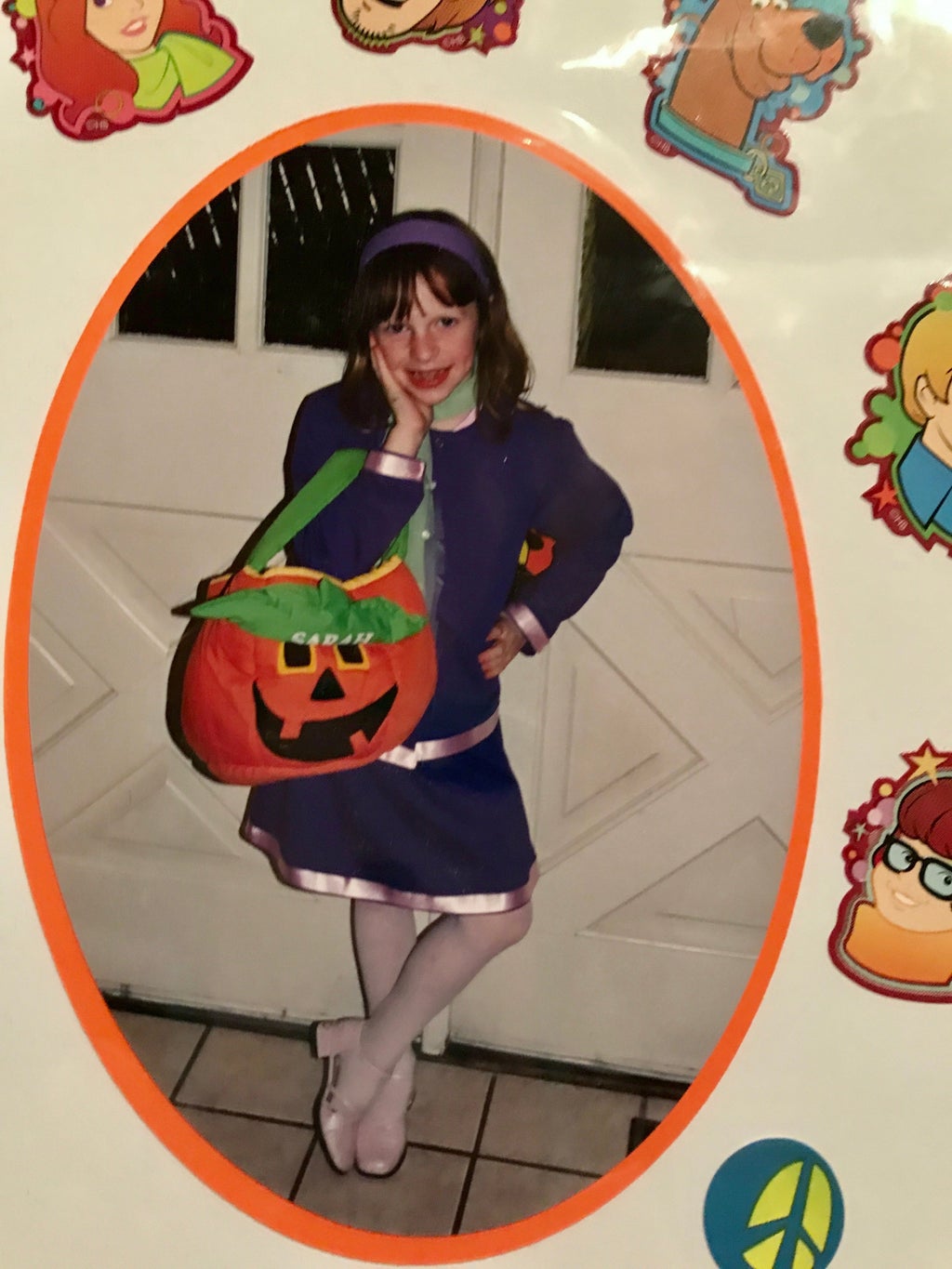 Worst: Little Red Riding Hood's Grandmother Halloween 2010 started great because it was another group costume with my siblings. I was the grandma, my sister was Red Riding Hood, my brother was the hunter, and my dog played the Wolf! As a group, we looked amazing and my fam was super supportive. But to go to school, I was alone. That morning, I went all out and was really excited about it… until I realized I was the only one dressed in costume. I had pillows strapped to my torso to make the funny, hunched body shape so getting in and out of desks was a chore on top of the embarrassment. I absolutely rocked it, super bummer that everyone at my high school decided to be killjoys.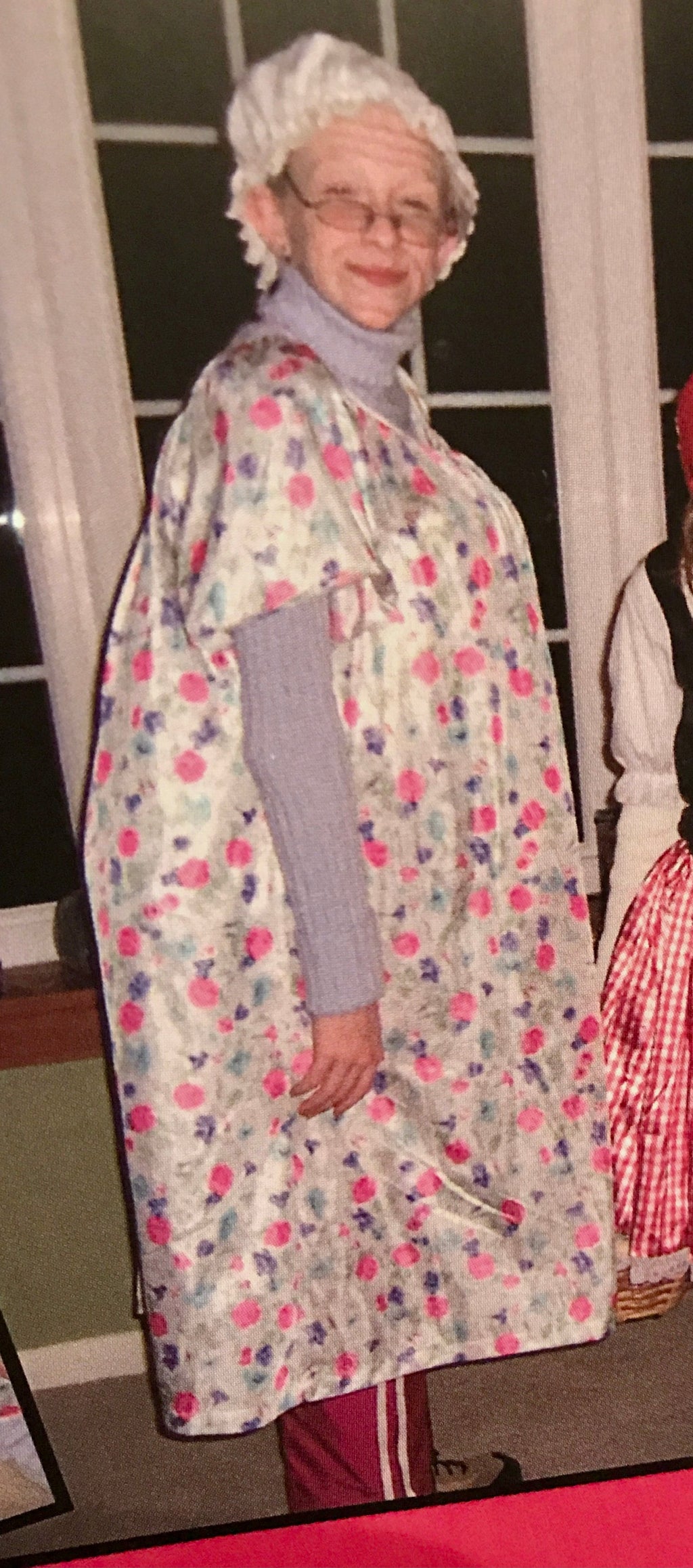 Maeve
Best: iPod And this was at the *peak* iPod era (circa 2007). This was originally my older sister's Halloween costume, rocking the original iPod design. When my parents were cutting the styrofoam, there was a tall, skinny piece leaning against the wall. The Nano costume was born. It even had a little plastic screen. I mean, come on!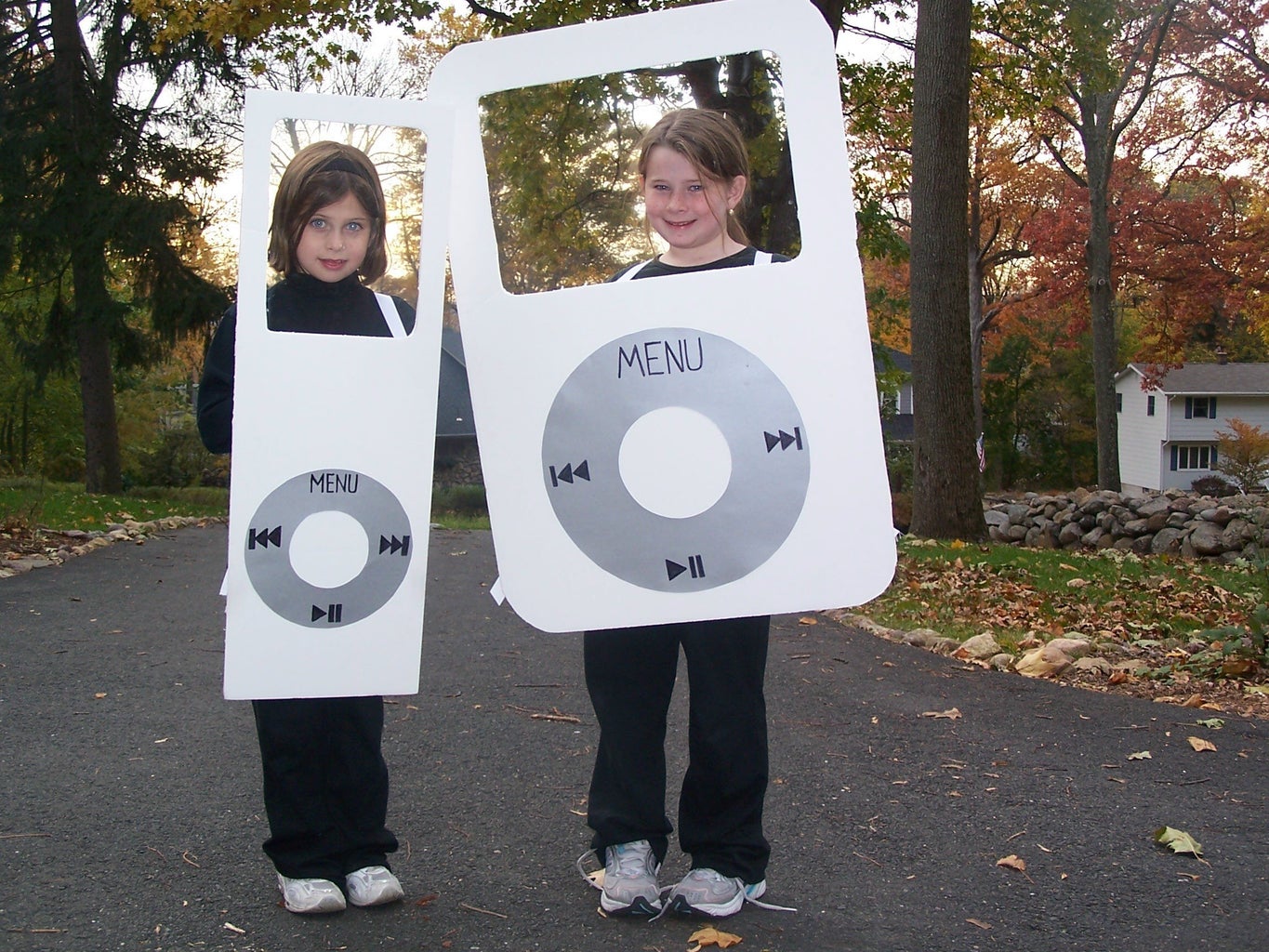 Best (part two): Rubix Cube  One of the perks about moving states is you get to reuse your legendary Halloween costume and no one bats an eye. After a triumphant year as iPods, we knew we had to do something just as good. Somehow the Rubix Cube came to mind and it was a hit. Then, I moved states and, voila, Halloween costumes were able to be reused. Although my mom was annoyed she had to make another Rubix Cube (alas, we had thrown the last one out), our recent move meant cardboard boxes were abundant. There are two pictures because, yes, they are from two different school events. Oops.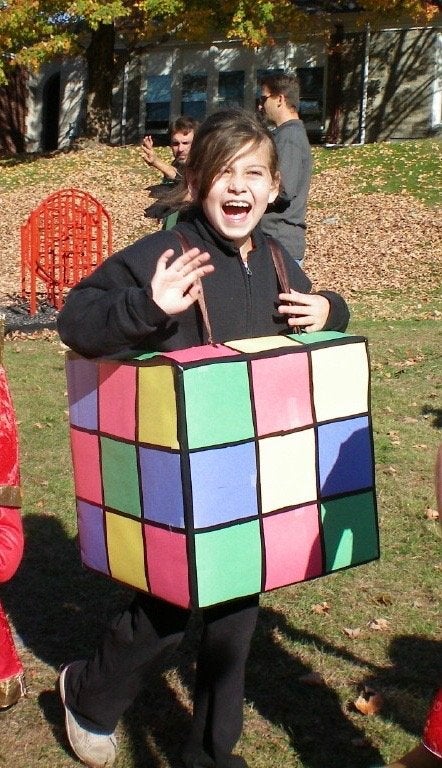 Worst: M&M Did someone say last minute? Not only is this not original (and kind of expected since my name starts with an M), but the execution was also tragic. Red felt fabric cut in a circle? Real genius, Mom.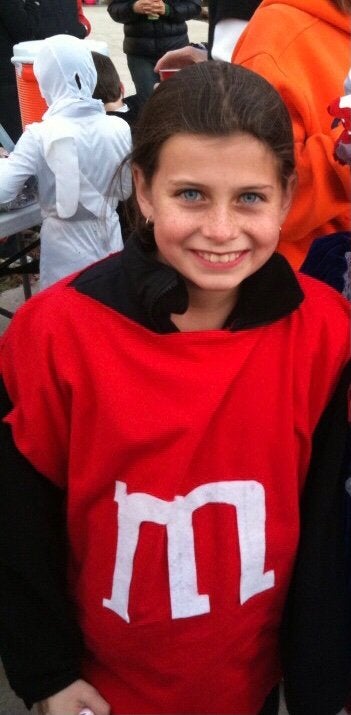 Alia
Best: Devil I'll admit, I'm not the best when it comes to Halloween costumes. I've never loved scary movies or trick or treating. In all honesty, I've only ever been into it if I was guaranteed a night of cute outfits and fun parties. Thus, my favorite costume ever: the classic and simple Devil. I felt cute, it was easy to throw together, and I had fun wearing it! For my fellow lazy Halloween "enthusiasts", this one's for you.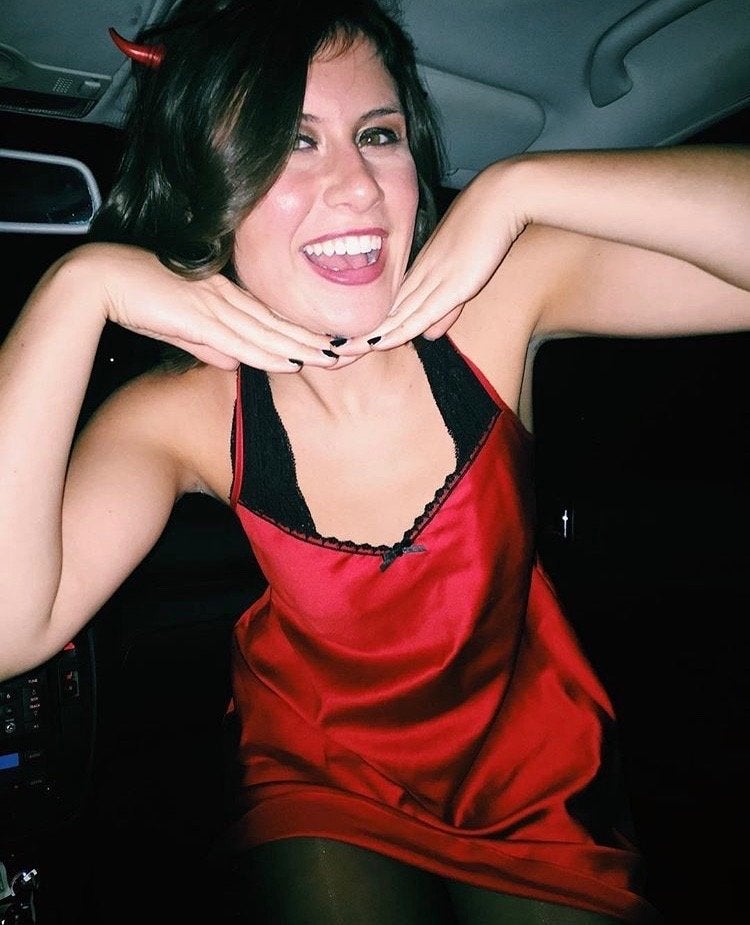 Best: Betty and Veronica Please don't come at me for being a "Riverdale" fan, this was in 2018 before the middle schoolers took over and the plots involved musical numbers. My laziness strikes again as my BFF and I were able to throw together last-minute costumes with the clothes in our seemingly shared closets and my mom's pearls. We even carried around Jughead and Archie cutouts to complete the look!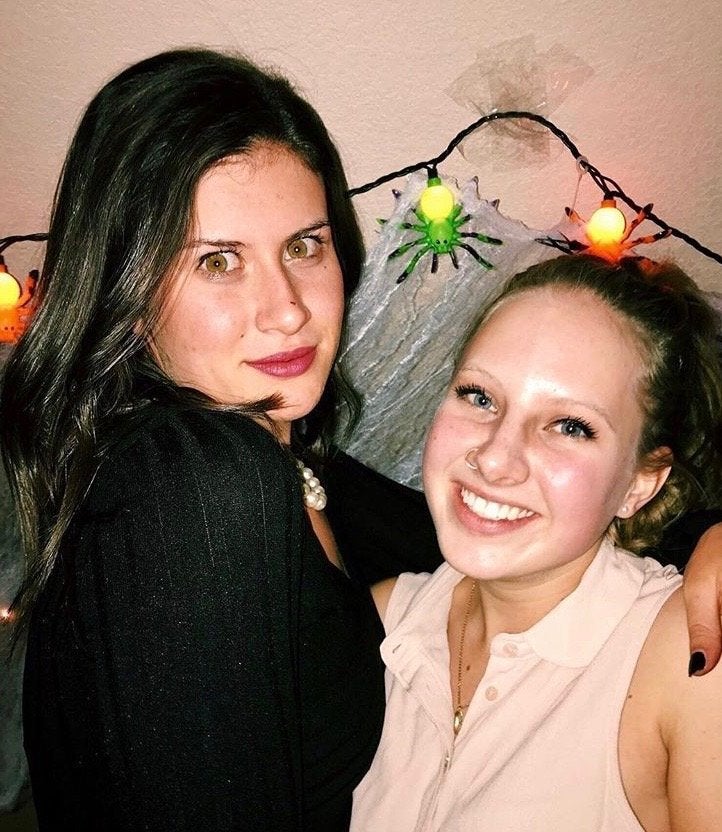 Worst: Clowns We weren't even trying to look scary, it was genuinely terrifying in its own right. I can look back at these photos and laugh with my (still) best friend about how ridiculous we looked, but at the moment I remember feeling like we killed this look. There's so much to unpack here: the wigs, the shoes, the makeup, but really it's the unrelated but seemingly essential scooters for me.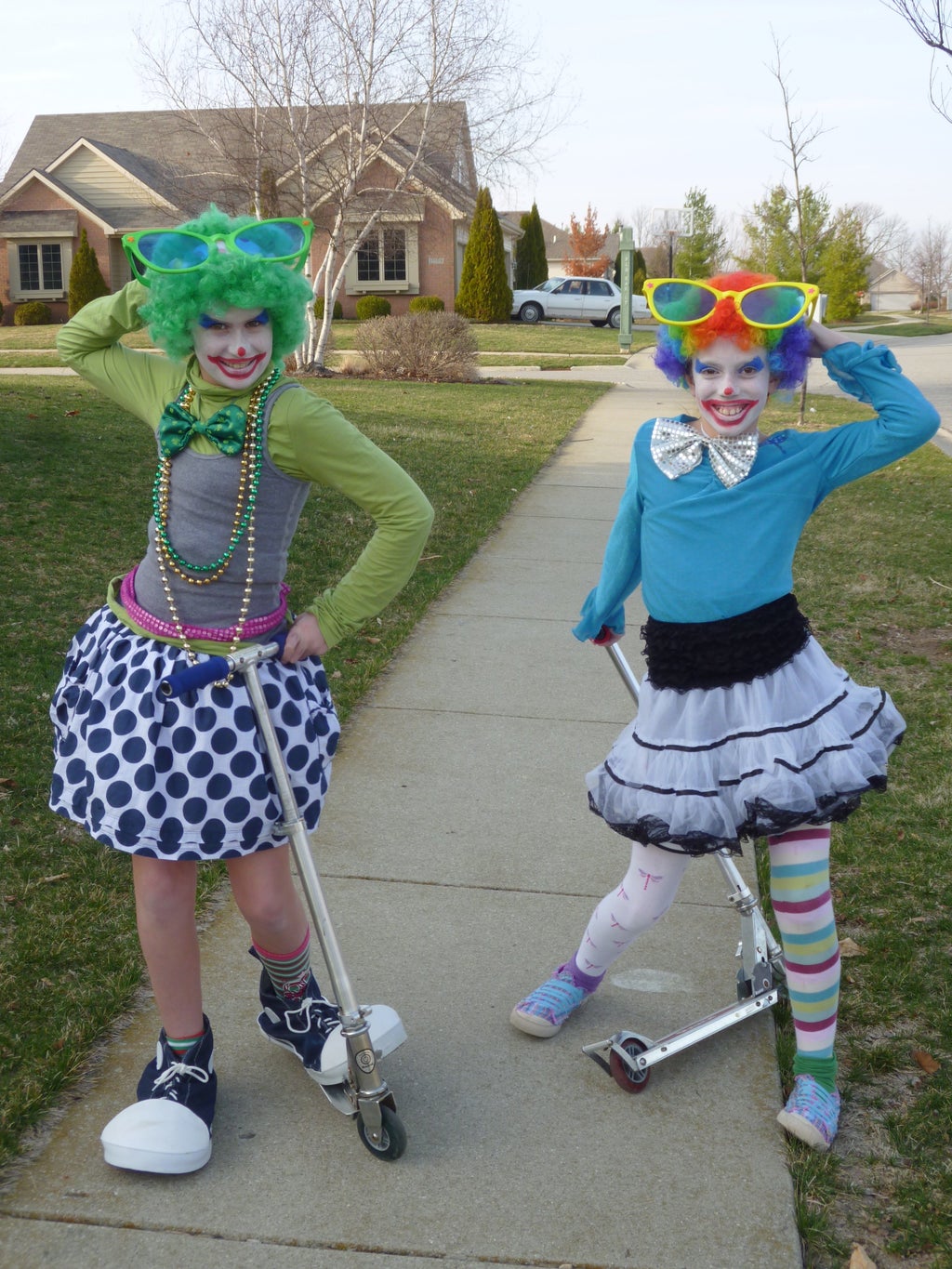 Maddi
As a kid, and –– let's be real, even now as an adult –– I was always obsessed with playing dress-up and trying my hand at different experimental looks. I always wanted to go against the grain and come up with new and creative outfits. They were … unique… to say the least. Despite my greatest efforts, I could never quite pull off the experimental looks. Halloween, however, was the greatest excuse in my book to wear the wildest outfits without any judgment (or so I thought).
Best: Cowgirl I know what you're thinking. "How could that be her best costume? A cowgirl is one of the most basic Halloween costumes in existence." Okay, true, but I went ALL OUT. The outfit itself was pretty basic: a flannel, some overalls, and cowgirl boots (duh!),  but it was the accessories where I truly excelled. I distinctly remember spending hours trying to perfect my coat hanger lasso, which basically consisted of unfolding a wire hanger and feeding it through some rope to create the illusion of holding a lasso that's in motion. I also used this ensemble as an excuse to carry around a stuffed animal horse, which was undoubtedly my favorite part of this costume for sure.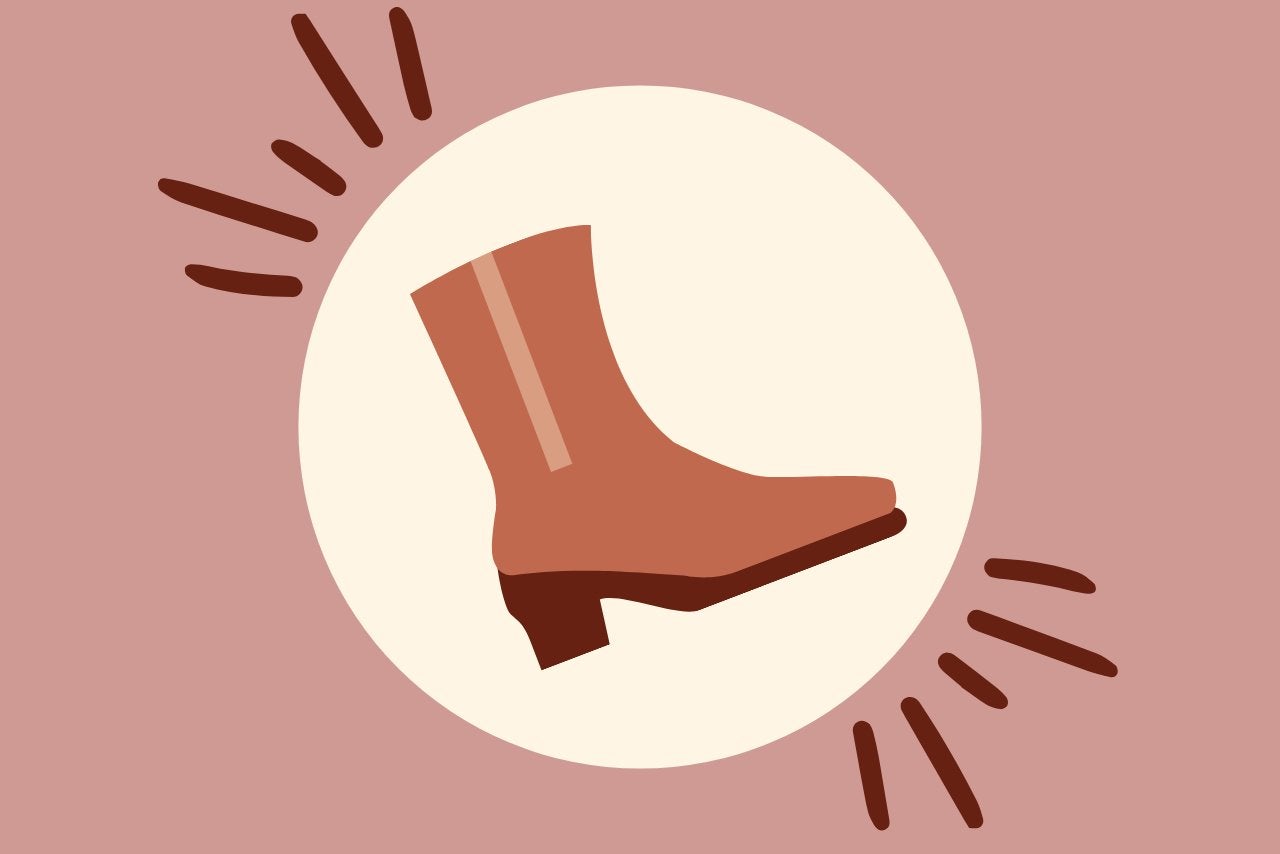 Worst: Leftovers Yes, you read that right… I was leftovers for Halloween. In an effort to have a unique costume compared to my fellow classmates, I decided to dress up as leftover food for our fifth-grade Halloween celebration. So, I threw on an old hand-me-down dress from my mom and taped food all over it. And yes, it was indeed real food. I very quickly began to smell, but that didn't stop me from wearing that costume proudly. It's safe to say that none of my peers were very impressed with my creative attempt. In fact, nobody could even guess what I was dressed up as. If I recall correctly, a bunch of my classmates thought I was supposed to be a vending machine.
So there you have it. We've dressed up in some pretty basic and terrible things, but all hail the (Pumpkin King? "Nightmare Before Christmas?" Anyone?) the costumes that have spooked and dazzled our neighborhood treats.