As a New Jersey native, I was so excited to ditch the shore and my neighbor New York City for the serenity of the mountains in Colorado. I failed to take into consideration just how far Colorado is from New Jersey during my college admission process, but I quickly made Boulder my second home and have learned to value the differences between each state. 
Since I go to school so far away from my hometown, I have to either fly or drive back to New Jersey for the holidays or major breaks. And this holiday season is no different. In a few short days, I will be packing my car and hitting the road before the sun rises to make my way back to the East Coast. 
This will be my sixth time doing the drive. Each time it gets a little easier and I learn new tips and tricks to make the drive quick and painless. I always start by making sure the car is packed and ready to go the day before. I try to ensure that the day of the drive is as stress-free as possible. I have learned one too many times what it feels like to start an entire day of driving on a bad note. Make sure the car and your bags are ready way before you have to leave. 
The last time I drove to Boulder, my roommate and I bought snacks and meals to eat during the trip so we wouldn't have to worry about finding places to eat, wasting valuable time. In the winter, it gets dark very early. Personally, I hate driving in the dark, so I have learned to optimize my time as best as possible. Trying to find a place to eat on a road trip is nearly impossible sometimes. And the absolute worst feeling is being starved with no rest stops in sight. Last time, my roommate and I picked up sandwiches, cold pasta salads, and a lot of snacks to hold up over during the drive (don't forget some yummy treats to look forward to). Let me say, we saved so much time doing this and ate way better food than McDonald's or Subway could offer.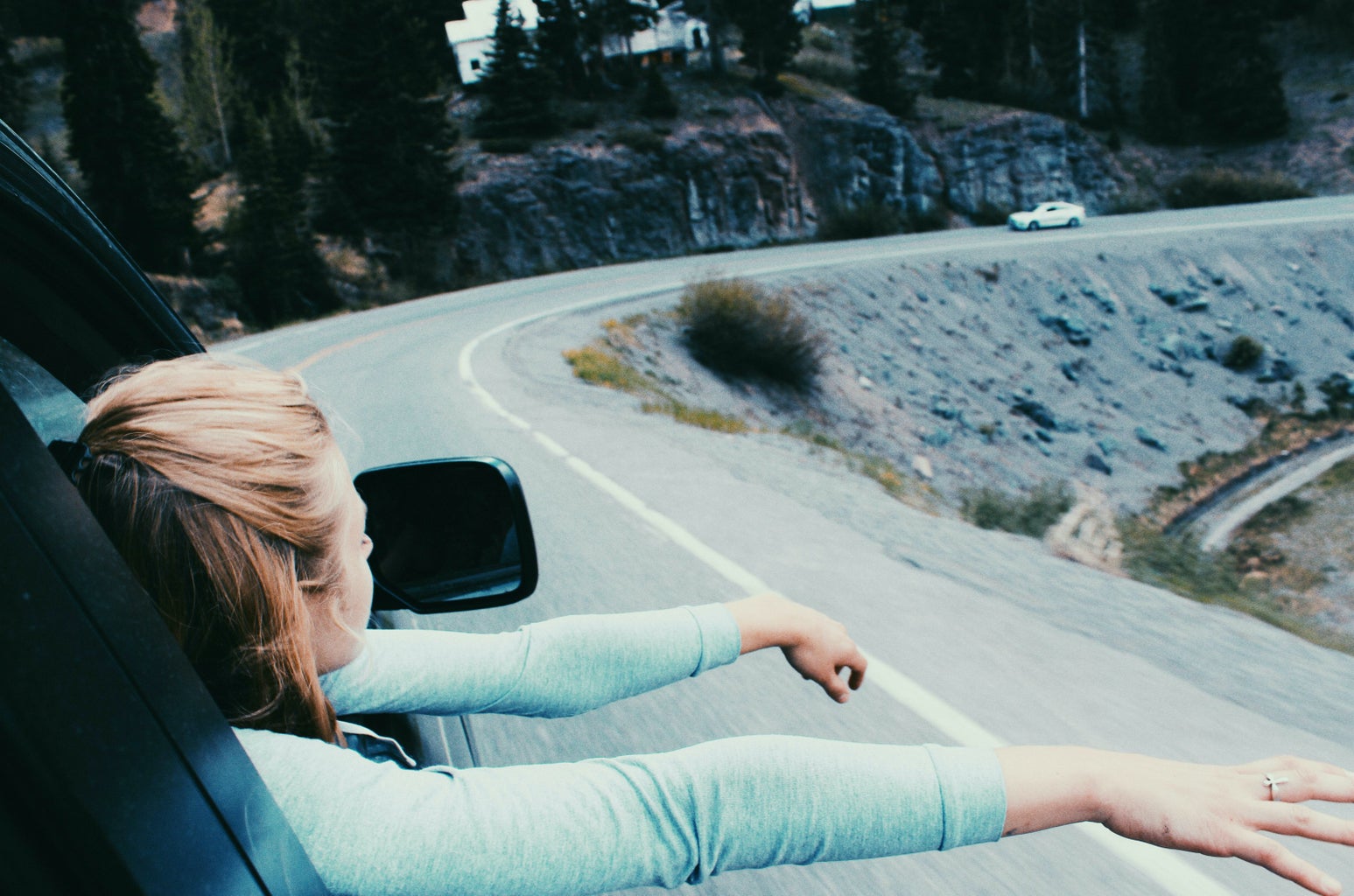 My dad always taught me that on road trips, the early you leave, the better. That advice has stuck with me. Each time, I try to be on the road before the sun rises. This way, you ensure that you have plenty of time to reach your first or final destination. It gives you some wiggle room, especially when it gets dark so early in the winter. In the winter, it's also important to check the weather a lot before you leave. The last thing you want is to be stuck in a snowstorm during the middle of your road trip. Plan ahead!
During the ride, I love to listen to music and podcasts while I am driving. I spend my days prior curating playlists and making sure all of my favorite podcasts are downloaded on top of my phone. On the last trip, I made a playlist called "Songs I Probably Shouldn't Listen to But Do Religiously". Basically, it's a playlist of slaphappy songs that make me sing on top of my lungs. Those fifty songs made time fly. Podcasts are awesome because the stories and conversations make the drive go by a lot quicker. Having a fun and energetic passenger by your side is always a plus too! I also make a lot of phone calls to friends and family to pass the time and keep me entertained.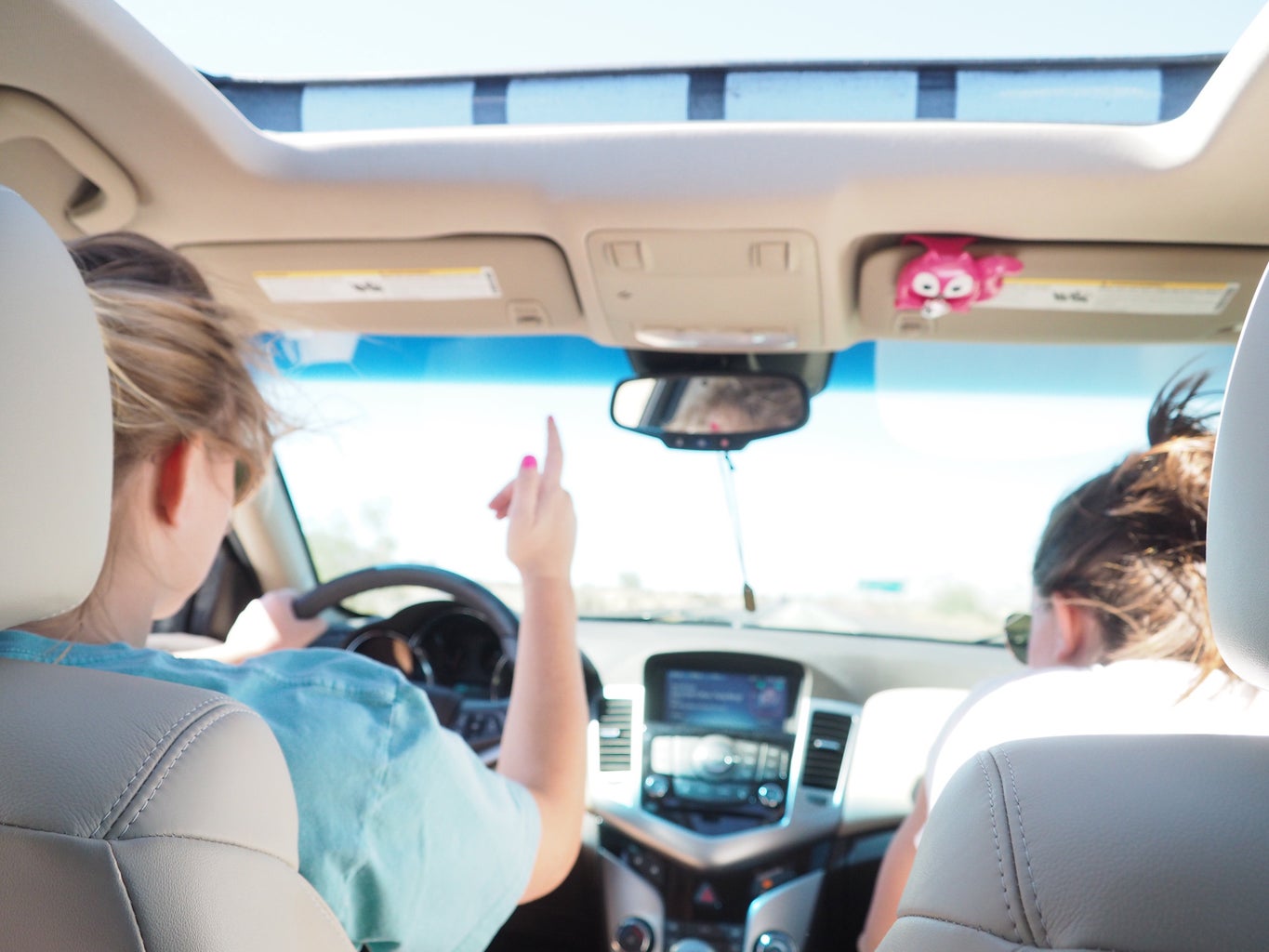 In movies, they always make road trips seem like it will be a quick and easy drive through gorgeous scenery the entire time. In reality, the actual drive through the Midwest is flat and bleak and looks much different than driving West from Colorado. There's not much scenery to look at unless you like the occasional cow or cornfield. There is the World's Largest Truck Stop to look forward to on the border of Iowa and Illinois! 
Road trips can be very daunting and something that you dread. But it only takes a few easy steps to make the 26 hours (or however many hours your trip maybe) fly by.