I have grown to love Halloween (Halloweekend really turns you from a hater to a lover), but I can do without the horror, haunted houses, and creepy activities. While I can tolerate, and even enjoy, some mild scares, paranormal storylines and gory movies with ax murderers running around neighborhoods will keep me up all night thinking there's someone in my closet. So, instead of putting myself through watching the traditional horror movies around Halloween, I choose to watch movies that are a little less terrifying and a lot more enjoyable for me. If you're like me and hate getting scared but love all things fall, check out some of the movies listed below (if you haven't already). They'll get you feeling ready to dress up and enjoy the holiday with your friends but without the screams.
"Coraline" (2009)
This movie is a classic, and while it is a little scary, it's not enough to traumatize you for the next week. "Coraline" follows a young girl who, while exploring her new house, finds a mysterious small door that ends up leading to another dimension. This dimension is almost identical to her original home but is just a little bit better and a lot more exciting. Except there's a catch: everyone within the secret door has buttons for eyes. This movie starts out relatively chill, but by the end, you'll be on the edge of your seat and probably a little freaked out. Besides the fun storyline, Laika films always have beautiful art that keeps your eyes entertained the whole time. It's worth the watch.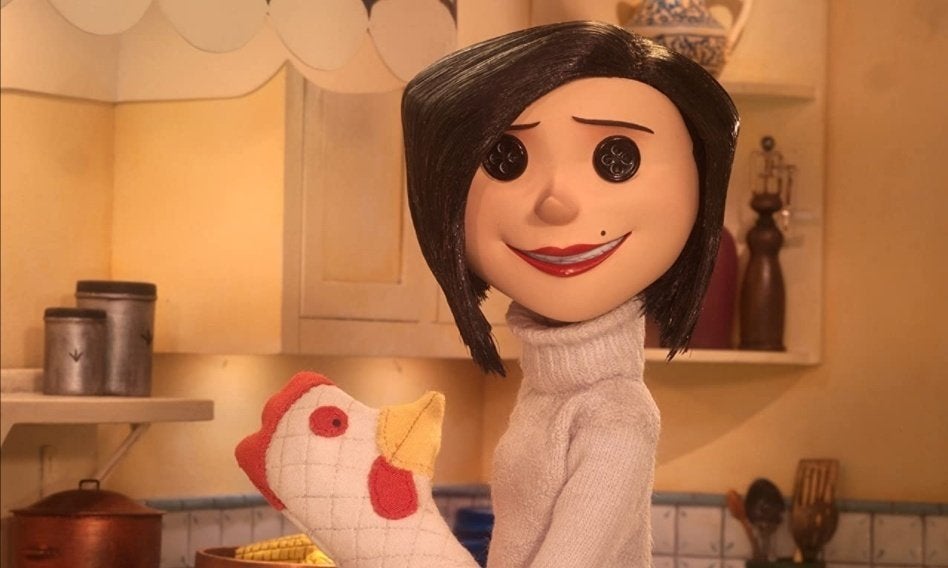 "Edward Scissorhands" (1990)
I watched this movie for the first time last year and fell in love. The titular character, Edward Scissorhands, is the result of an unfinished science project and is a man with, well, scissors for hands. A saleswoman who lives in suburbia takes him in to stay with her family, and even though he's a gentle human being who just wants love, he's still an outcast within the perfect, cookie-cutter suburbs. This story will melt your heart and you can't go wrong watching a Tim Burton film during Halloween with Johnny Depp and Winona Ryder starring in the lead roles. 
"Beetlejuice" (1988)
Another Tim Burton flick, "Beetlejuice" is a must-watch. After Adam and Barbara Maitland die in a car accident, they're stuck haunting their former house and are unable to leave the property. However, when The Deetzes move in and completely transform the house the Maitlands are horrified. So they put all their efforts into trying to scare them out, which gets the attention of Beetlejuice, a spirit looking to cause mayhem. This comedy film not only delivers a great story, but it also features an iconic dance scene to "Day-O" (the Banana Boat Song) that you will never forget.
"Hocus Pocus" (1993)
Okay, if you haven't seen this classic Disney Halloween film, what are you doing?! But seriously, I watch this every year because it's one of those that never gets old. The story takes place in Salem, Massachusetts on Halloween night and deals with the events of a coven of evil witches being risen from the dead by three teenagers. With the help of a talking cat, these three spend their Halloween night trying to stop the witches, the Sanderson sisters, from "sucking the lives out of the children of Salem before sunrise." The Sanderson sister's theatrical and hilarious personalities and the whirlwind of spooky (but not too spooky) events in this film make this a mandatory watch before Halloween. 
"The Addams Family" (1991)
After a bizarre family's missing Uncle Fester seems to come back, matriarch Morticia Addams grows suspicious that he's not who he says he is because he seems to know nothing about them. This classic film delivers on all the laughs and creepiness you'll need before Halloween and features a handful of iconic characters with eccentric personalities that you'll surely recognize considering people have used them as inspiration for their Halloween costumes year after year.
"Corpse Bride" (2005)
This whimsical film follows Victor who finds himself not fully in love with the woman he's supposed to be marrying. While wandering in the forest before his wedding, he gets dragged to the land of the dead by Emily, a bride who was murdered after eloping with her husband. She is determined to marry Victor, but he must get back to his actual bride-to-be before she marries someone else. This is another classic Tim Burton film with music and fantasy that also stars the dynamic duo, Johnny Depp and Helena Bonham Carter. So how could you not watch?
"Halloweentown" (1998)
"Halloweentown" was one of my favorite Halloween movies to watch when I was younger, and I still try to watch it every year because of the memories it brings back. When Marnie and her siblings secretly follow their grandma home to Halloweentown, they find out that they come from a family of witches who become involved in a fight against an evil that's trying to take over the world. "Halloweentown" has the nostalgic Disney movie feeling we know and love, and it's a great movie to watch if you're looking for something light-hearted and fun. And if you find yourself wanting more, there are two "Halloweentown" sequels that are just as great as the first!
"The Nightmare Before Christmas" (1993)
Okay, Tim Burton films just rule for Halloween-without-the-horror vibes. In this story, he blends the worlds of Halloween and Christmas beautifully in a fantasy about the pumpkin king, Jack Skellington, who is getting tired of the Halloween gig. He finds himself in Christmastown and falls in love with the bright colors, the snow, and the warm feeling of Christmas. So naturally, he aims to become Santa Claus and spread joy instead of scares. It's one of my favorites to get me not only in the mood for Halloween but for Christmas too. Highly recommend watching on October 31st to close out the spooky energy and bring in Christmas.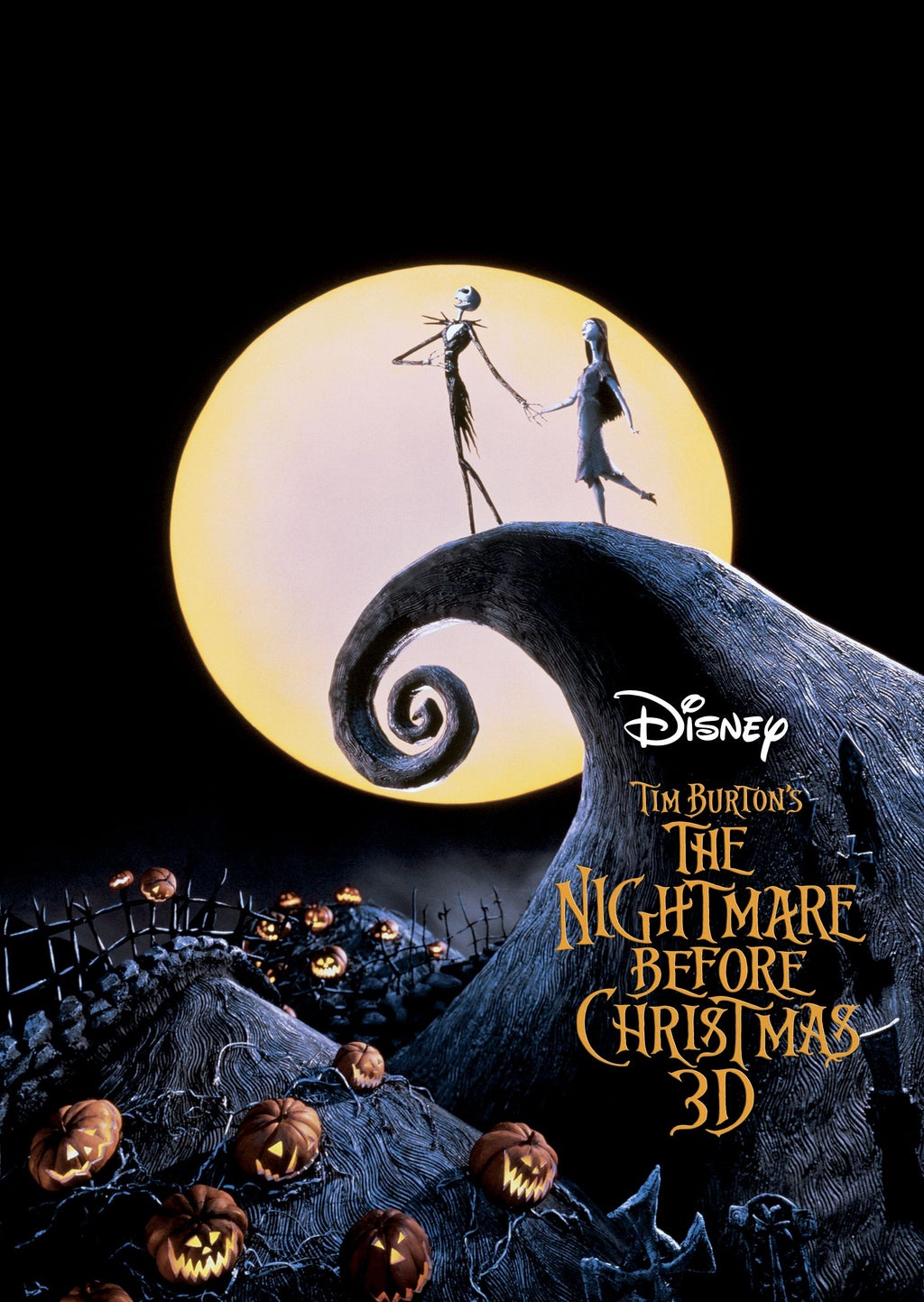 This list should deliver on getting you hyped for Halloween without making you too afraid. And these are only a few of some other great, non-horror Halloween movies out there. So grab some popcorn, cozy up, and get to watching.