Resumes are often talked about. Job applications and internships are also talked about. So are interviews. Even the process after the interviews gets mentioned in these conversations. There is one element that doesn't get enough attention, and it is crucial to the process. Today, we will be discussing the anatomy of a cover letter, and why it is so important.
I will be demonstrating this using this template: 
YOUR NAME                                                                                                                                      YOUR CONTACT INFO  
The Date
Employer Full Name
Their Position, Company Name
Company Address
Dear (Employer),   
     Paragraph one should include a slight introduction to yourself, what position you are applying for and why you are interested, as well as a brief description of what you currently do and why you are qualified for said position.
    Paragraph two should describe your qualifications. You should include your skills and experience, tailoring them to the job description to ensure that you portray yourself as the ideal candidate for the position. It is an opportunity to brag about yourself, and you should take it because these people want to know why you are a good fit for them. 
This is a good place to include…

A short list of analytics,

Statistics, 

And accomplishments that set you apart.
    Paragraph three is, in my opinion, pretty important. It gives you an opportunity to showcase research you've done on the company you are contacting, explain why you are passionate about joining their team, and how you benefit and contribute to their values.
    The last paragraph is where you state you'd like an interview, offer your contact info once again, and that you hope to hear from them. It is also a good idea to include a date where you'll reach out again if they do not contact you. (This shows initiative.) Thank them for their time.
Sincerely,
Your Name
Okay, I bet that seems more straightforward than you thought. I bet you are already inspired to write your own cover letters (and you always should, even if you think it might be overkill). Let's break it down to understand a bit more about why each section is so important.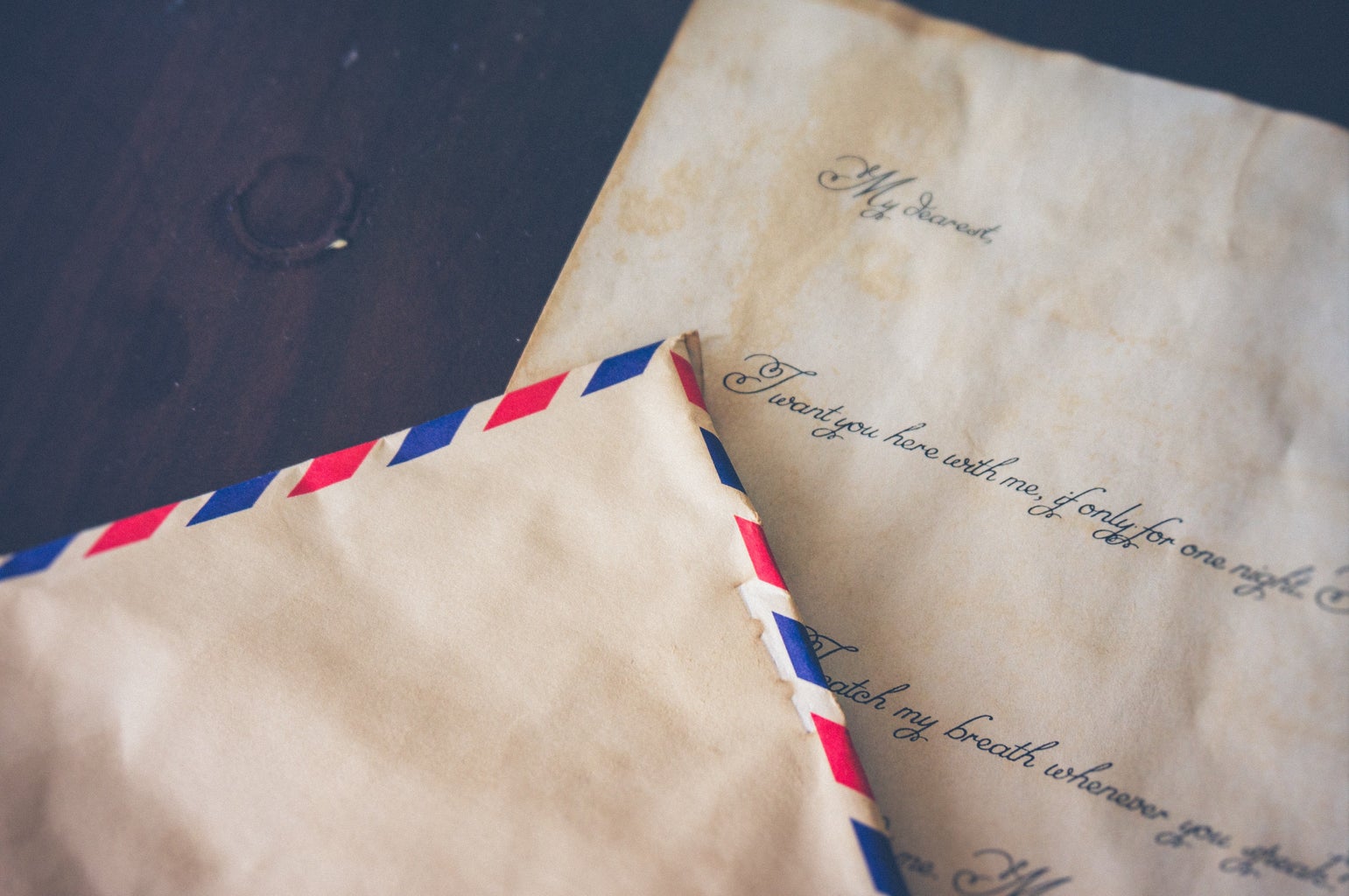 THE TEXT                                                                                                                                     IN GIANT LETTERS:
It shows them who you are. It tells them how to contact you. You want this to be noticeable. For a splash of personality, change the color of your name to one you like or one that goes with company branding. Be sure to include both a phone number and an email address.
The 
Name 
And
Address
Of Employer:
This is necessary. It, first of all, shows who this is going to. Also, it shows respect and allows the person reading your letter to know that it is personal, and not a generic letter that you sent to just anyone. 
Dear (Employer Name),                                                                        The date/matters for/ scheduling purposes.
This again shows respect. You should include some form of address to someone in every letter. 
    Paragraph one is your opportunity to tell them who you are. This is key. Employers want to know what you do and what position you are looking for. These are the first words they'll ever hear from you, so you want to make sure you include it all.
    Paragraph two is your opportunity to sell yourself. It is what'll determine whether or not you get an interview. I know, it's so hard to talk about our skills and accomplishments, but you're writing this letter for a reason. Showcase your hard work because you want to show that you are the best fit! 
Bullet lists of 

awards, analytics, and other

stuff is optional,

but employers like statistics.
    Paragraph three is your opportunity to talk about why you specifically chose them. It gives you the opportunity to showcase your interest in this company and how you fit in.
    Lastly, paragraph four really matters because it allows you to let them know how to contact you, give a timeline for when they can expect to hear from you and again, thank them for their time.
Sincerely, 
Your Name
This one is self-explanatory.
If you've never written a cover letter before, chances are it's hard to know what to include. This guide tells you exactly how to write one, and it explains the importance of each section. Don't be afraid to write with personality, because employers want that. They want to know you and why you qualify for what they are searching for. Do not underestimate your abilities, and remember that you've worked hard! This is one more step you've covered, and you're that much closer to accomplishing your goals.