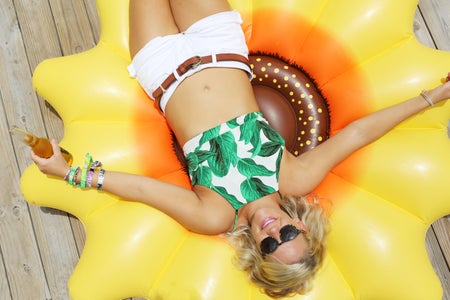 Three Places To Experience This Spring
As winter comes to an end and spring approaches, the sun's coming out and so are we! Everyone needs a little adventure from time to time and here are three places in California you must explore this spring.
1. Alamere Falls
Alamere falls is a waterfall in Point Reyes National Seashore. It's not an easy hike as it takes about four hours to finish out and back. But the views, the waterfall, the beach, and mother nature's beauty makes the effort all worth it!
2. Sonoma Canopy Tours
If you crave adrenaline, this place is for you! Sonoma Canopy Tours offers two options for zip lining, you can pick whichever you feel more comfortable with. Here, you'll get to enjoy amazing views from the tree tops and see a lot of the most tall and beautiful redwoods. 
3. Baker Beach
If the other two options aren't your cup of tea and you are in search of a nice, relaxing day at the beach, then this one is definitely for you. Baker Beach is one of the warmest beaches in the SF Bay Area, where you can enjoy the sunshine while also getting an amazing view of the Golden Gate Bridge. Definitely picture worthy!