TV Review: Shrill on Hulu
With just six short episodes, Hulu's newest dramedy, Shrill has been charming critics and fans alike - and for good reason. Released not even a month ago, the show is based upon the 2016 bestselling memoir Shrill: Notes from a Loud Woman, by Lindy West. The show follows Annie, a journalist based in Portland, played by the always lovely SNL cast member Aidy Bryant, and Annie is, plainly - fat. The series doesn't mince words or shy away from the topic. In fact, we see how Annie's size shapes how people view her and how she views herself in a way that never feels contrived.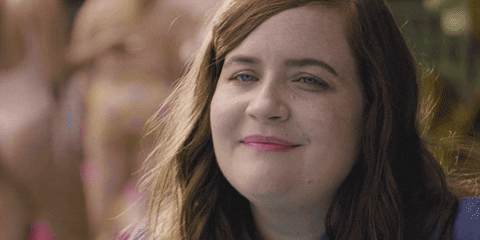 At the beginning of the show "Shrill" doesn't really make sense as a title. Annie is incredibly polite and non-confrontational, especially to those who walk over her.
 In an especially rage inducing scene, Annie is ordering coffee at her local spot when she runs into a yoga pant and high-ponytail clad, personal trainer. You know the look. While artificially smiling and accousting her about how much she needs her services, the trainer grabs Annie's wrist and comments on her small frame. She tells Annie, "There is a small person inside of you dying to get out."
 Despite how much viewers likely want Annie to slap the woman across the face, Annie, despite the pain and embarrassment in her eyes says, "Oh! Well, I hope that small person's okay in there."
Annie's struggles have universal appeal. Even if you can't relate to her experiences with fatphobia, her battles with her boss have universal resonance for anyone who has felt their talents were unappreciated. Annie is the site's calendar editor, but dreams of being a writer. She tries at length to pitch articles about her life as a fat woman to her faux-progressive and insufferable boss, Gabe, who just isn't having it. Despite Gabe's self described feminism, he doesn't see the importance of Annie's perspective.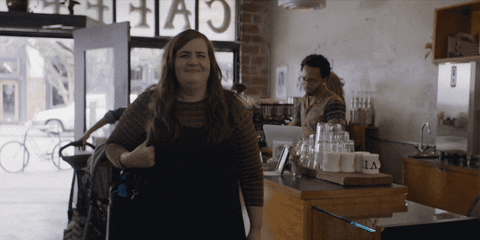 Yet, halfway into the season, Annie's perspective starts to change.
Episode four is somewhat of a turning point in the show, and an absolute highlight. In this episode Annie and best friend Fran attend the "Fat Babe Pool Party", initially to write about for her job, but it quickly it becomes a very personal experience. The pool is full of fat women in bathing suits laughing, dancing, and enjoying themselves freely, something rarely seen on TV.
Annie starts the day with a desire to cover up. She shows up to the pool party in heavy jeans, but as she is pulled into the circle of women dancing her insecurities start to unravel and she secums to the music and the energy of the other large women. This scene is heartwarming and radiates unbridled joy. Finally, she decides to go ahead and post an article about her weight over her boss' head.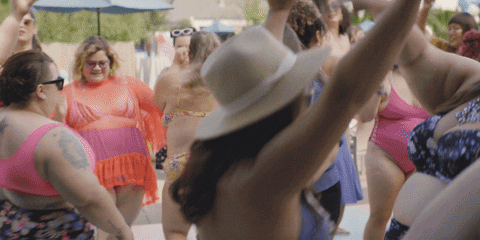 It is not often that we see fat women experiencing this level of euphoria on screen. In the media, fat women are typically used as a punchline or are depressing characters, torn down by society, their only escape when they finally become skinny (*cough cough* Insatiable).
 Annie is affected by society's view of her - obviously. Yet, that isn't the be all and end all of the show. Every character in this show is well rounded and has depth. We see Annie's progress of self acceptance on screen, nothing changes about her body and the only thing that changes is her self-worth.
This show is extremely poignant to be shown today, in an age of "skinny tea", fad diets, and photoshop. It's a necessary watch for all, no matter your gender or waistline.