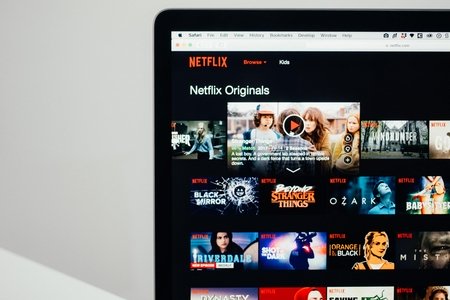 Photo by Charles Deluvio on Unsplash
Netflix Christmas Movie Review: The Princess Switch
One of my favourite things about the holiday season is snuggling up with a hot chocolate and a blanket and watching Christmas movies. It's something I've done with my family for as long as I can remember; it's a tradition I still hold close to my heart. I'm a huge sucker for cheesy and overly romantic movies, so there's no doubt that the Netflix original Christmas movies are my favourite. I was one of those people that Netflix called out on Twitter for watching The Christmas Prince one too many times. The most recent Netflix Christmas movie I watched while taking a break from writing final essays was The Princess Switch. In a Prince and the Pauper type movie, Vanessa Hudgens plays the role of both Chicago baker Stacy and Duchess Margaret of Montenaro, who switch lives for two days after realizing they look identical
Prior to watching this movie, I did see a lot of negative reviews about it across Twitter, but I didn't let that stop me. While very predictable, this movie is so heartwarming. Stacy, while disguised as Margaret, becomes upset to find out that her fiancé, Prince Edward, and his parents do not know much about the shelter they help fund, and merely send over money, which is not enough to cover Christmas gifts and a tree for the children. Stacy makes it her duty to go and read to the children and convinces Prince Edward to not only buy Christmas presents for the children, but to visit the shelter once a month to get to know them. Towards the end of their visit at the shelter, Prince Edward acknowledges that the true spirit of Christmas is about happiness and giving. Its cliché, but it is definitely something that many tend to forget around this time of year while rushing around and making sure everything is perfect for Christmas.
Watching the genuine relationship build between Kevin, who is Stacy's best friend, and Margaret, was heartwarming. As the audience, I felt sorry for Margaret and wanted nothing more than for her to live the happy and normal life that she made clear she wanted throughout the course of the movie. Seeing her let loose and become "fun" instead of disciplined was nice. The romance between Stacy and Prince Edward was sweet, as Stacy softened the prince and made him behave more freely. Margaret and Kevin's relationship had a lot more dynamic to it, though, while I found that the relationship between Stacy and Prince Edward was traditionally sappy and emotional.
One thing I absolutely loved was the fact that Margaret and Kevin watched Netflix's A Christmas Prince together. I think this was a really amusing move by Netflix. They obviously know that many of us cannot get enough of these over-the-top corny Christmas movies. Including this movie within The Princess Switch was a touch that I thought was brilliant.
Of course, with any Netflix or Hallmark film, there were times where I definitely rolled my eyes. Within the first few minutes, Stacy's best friend and sous-chef Kevin hands her a letter from the Royal Family of Belgravia, inviting her to bake in an international, televised baking contest. This isn't an impossible situation, but it's so far-fetched and extremely unlikely, and even though it's just a cheesy Christmas movie, I feel as though they were really trying to stretch the plot here.
Another eye-roll worthy plot line in the movie was the elderly man that interacted with almost every character in both America and Belgravia. Offering advice and hoping that the characters find their "Christmas wish", only once did Stacy mention that he had looked like the man she had seen on the corner in Chicago. Again, it's just a movie, but I'm pretty sure I said, "oh, come on" out loud, as if not one person would realize it's the same person.
If you know anything about the original Prince and the Pauper story, then you already know most of the plot and the ending. Even if you don't know this story, it's still very easy to guess what will happen next in this movie. However, I loved it and would certainly watch it again (and hope that Netflix doesn't start calling people out for this movie, too).