My Top 5 Books That I Read in 2020
During the tumultuous year that was 2020, I had more than enough time on my hands to catch up on my book list. I love reading, but I don't always have time because of school and work. However, this year, I read a total of 30 books, which was a huge milestone for me. Here are the top 5 books that I read during 2020.
1.

The Truly Devious series

This book series, written by Maureen Johnson, follows the story of Stevie Bell's story and her adventures at Ellingham Academy. This academy was founded by Albert Elligham, a millionaire from the 1920s who founded a school for children with incredible talents. He wanted to make learning a game. Stevie's special skill is detective work. She wants to attend this particular academy to solve the school's huge mystery: Albert Ellingham's wife and daughter's disappearance.The storyline lasts the entire trilogy, has many twists and turns, and keeps you on the edge of your seat. 

Being a big Nancy Drew fan, this was a joy to read. It genuinely felt like I was reading a modern version of Nancy Drew, which I loved. At first, I wasn't convinced with the idea that it would take three books to figure out what happened in the end. To my surprise, the writing was so good and the story was genius that you completely forget you have to get through 3 books to figure out the mystery. It is a Young Adult book, so some teenage drama is included in the story, but I would say it was just the right amount. All in all, I would give this series 5/5 stars.

2.

City of Bones (The Mortal Instruments series)

I am well aware that I am late to the Cassandra Clare train but better late than never! City of Bones is the first book in Cassandra Clare's Mortal Instruments book series. It follows the story of Clary Fray, a fifteen-year-old girl trying to get through high school. She lives in New York City with her mother. The book begins with her friend Simon and her going to a nightclub, not expecting much to happen.  Her world takes a huge turn when she discovers who she  is and where she comes from:  the shadow hunter world.This leads to her mother's disappearance, the discovery of a few family members, the betrayal of close friends, and even some romance. 

I haven't read the entire series, but I would love to finish it. Cassandra Clare's writing is simple yet entertaining. The story is very focused on a teenager's view of the world, so at times it can be awkward to read as an adult, but it's still enjoyable. I would say it's the type of book I would read when I don't want to read something challenging, as you won't need a lot of engagement to understand the story. It's an easy read. I would give this series 4/5 stars so far. 

I am Malala is an autobiography written by Nobel peace prize winner Malala Yousafzai. This book describes her childhood, her fight for women and education, her tragic accident, and her incredible survival story, which made her a Nobel peace prize winner. 

Malala is a 23-year-old woman who grew up in Pakistan. Her father was a teacher, so she spent many hours with him near their home. Ever since then, she had been fighting to get an education, which then turned to her being a spokesperson for women's right to education in Pakistan and across the globe. Sadly, this was not an act that was encouraged in her country.  One day, she was on the school bus with her peers when the Taliban stopped it.  They asked for her, she stood and was shot in the head. All because she was fighting for her right to education. 

This is probably one of my favorite books of all time. I've read it three times already. It's very motivating and makes me realize how privileged I am. This book makes you take a step back and view your life from the point of view that is a lot more down to earth. 5/5 stars, I cannot recommend this book enough. 

A classic by the king of horror Stephen King, the Pet Sematary was one of the many Stephen King books I read this year. Out of all of them, this one was my favorite. The Pet Sematary is the story of a family moving into a house built on a special land piece. Close to the house is a pet cemetery. This family has no idea what kind of powers this cemetery holds until their cat passes away, and they decide to bury him at said cemetery. However, the cat resurrects, but it's no fairy tale. From that point on, the family is hit with many chaotic and horrific events which leads them to use the Pet Sematary for unthinkable reasons. 

This book is very difficult to explain as there are so many elements to this story. I love horror books, but if you are a person who is triggered by death, gory scenes, or grief, do not read this book. As an individual who enjoys this genre, especially Stephen King, I give it 5/5 stars. 

5.

The Ballad of Songbirds and Snakes

The Ballad of Songbirds and Snakes is a prequel to the Hunger Games trilogy, written by Suzanne Collins herself. The book is the story of President Snow's childhood and his upbringing to  becoming the president of Panem, the Capitol in The Hunger Games. We learn quite a bit about President Snow and why he became the well-known villain, we grew to know in the Hunger Games trilogy. It's hard to believe, but you might even sympathize with president Snow after all. 

There were many mixed reviews about this book. Many people did not enjoy it when others thought it was genius. On my end, I quite enjoyed it. When it comes to prequels, I'm never picky. I try not to overthink about what would have happened before or after a book I read. Therefore, I had little to no expectations for this book. I also enjoyed the fact that it was written by the same author who wrote the Hunger Games, which probably meant she had this idea in mind while writing the trilogy, which makes the book even more fascinating to me. I would probably give this book  4.5/5 stars. 
So there you have it. Those were my top 5 books that I read in 2020. It was hard to narrow it down to such a small list, but these were the ones that stuck with me the most during this past year. These are books I would recommend to everyone.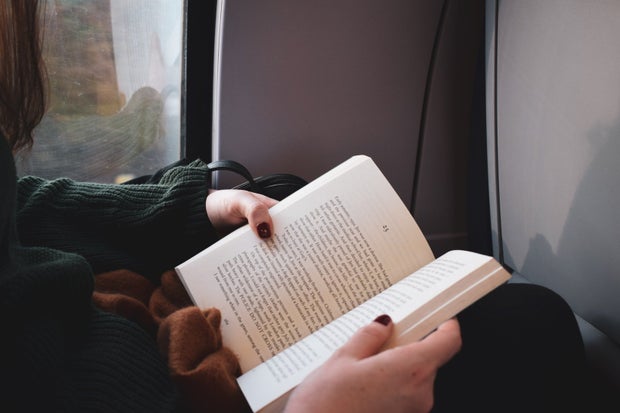 Photo by Will Tarpey from Unsplash