My Experience With the Popular "Hair Dye" Overtone
I love playing around with my hair colour. In the past few years, I've dyed my hair various shades of strawberry blonde. As a natural redhead, it's difficult to maintain blonde. This meant toning my hair almost every week, and bleaching my red roots every month or so. As much as I loved my blonde hair, the upkeep was way too expensive. Plus, it was extremely damaging, and my hair became brittle and dry. So, last October, I had my hair professionally dyed back to my natural dark auburn and cut it to my shoulders to reduce the dead ends. I liked it, but my constant need for change meant I longed to do something different again. 
Like most of my generation, I was influenced by an Instagram ad. I came across Overtone while scrolling through my feed and was intrigued. I did a bit more research on the company and what its users have to say. Overtone claims to be a colour depositing conditioner, which means it's more nourishing and, therefore, less damaging to your hair. It's semi-permanent as well, which means the user needs to apply the colour often if they want it to last. I thought this would be a great buy as I wanted to try a darker brown colour. However, I didn't trust myself with traditional boxed dye. I still wanted to test the colour before paying to get it professionally, and therefore permanently, dyed.  
I decided to try the Colouring Conditioner in Espresso Brown. On the website, it shows a chart of what the result will likely be based off your current hair colour. According to that chart, my hair would turn a rich, beautiful chestnut brown. I applied it about 15 minutes before my shower, as the instructions suggested. As soon as I stepped in the shower and began rinsing it out, I noticed my hair was extremely silky. It felt as if I used a deep conditioner, which I appreciated as somebody who typically has dry hair. This result made me more excited to see the colour, which I couldn't tell while my hair was still wet.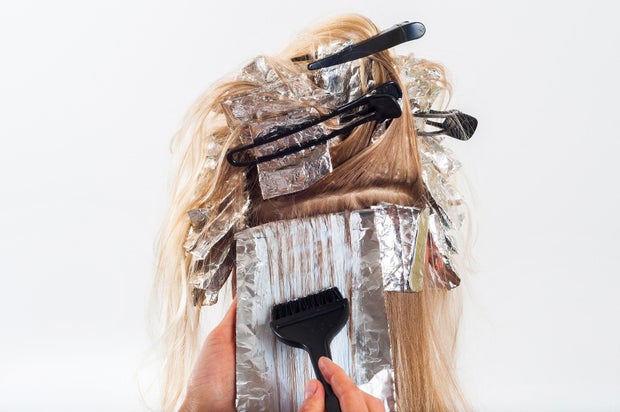 artursfoto via Pixabay
When I got out of the shower and dried my hair, however, the results were underwhelming. My hair was darker, but barely. It was nothing like the website had predicted. I had ensured to apply a generous amount to my roots, as they seemed a lighter red than the rest of my hair. Yet the dye barely showed on my roots. That area was still noticeably orange. It also fadedquickly; I noticed after a few showers, my hair was looking red again. Overtone does offer a Daily Conditioner, which is supposed to reduce fading, but I didn't purchase this because I wanted to save money. 
Overall I found Overtone to be extremely underwhelming. I tried applying the product a second time and had the same results. Although it made my hair feel incredibly healthy and soft, the dye was not strong. At $29 per tub, I was expecting better results. They offer a wide variety of bright and vibrant colours, which I have not tried, which may yield better results. But if you're looking to dye your hair a natural colour, I'd opt for just paying the money to get it professionally done (or, if you trust yourself, sticking to a regular ol' box dye).