Motivational Tips for the Last Weeks of School
As we draw nearer to the end of the semester at Concordia, many students begin to feel the pressure. Final exams, term papers and presentations fill up our schedules until we feel as though we cannot breathe. It's a hard time for most, but it is even harder as the weather begins to get nicer and attention spans divert from studies.
If you read a lot of my articles, there are quite a few about motivation and time management. It is not because I am good at either of these things (trust me, I'm not), but I am a very busy and active person. As someone who is taking five university classes, works a part time job, is active in a sorority and writes for Her Campus, I've developed a lot of tips and tricks to help myself stay more on track.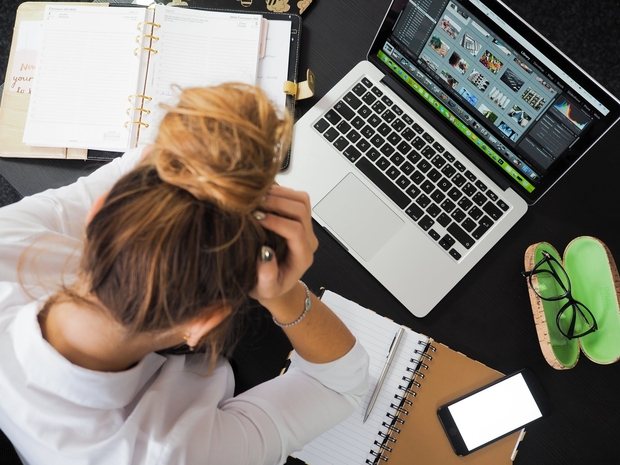 This time of year is especially hard because all I can think about is nicer weather and finally being off my very demanding schedule. Fortunately, I know of a few motivation kickers to keep my attention on my schoolwork and finish off the year strongly.
Work now, play later
With the weather becoming a little nicer, all I want to do is grab an iced coffee or an ice cream and be doing anything but studying. This tip ties in a lot with time management: you can still get a treat, just after you've done a sufficient amount of work. Oftentimes, unfortunately, I use this tactic as an excuse to just speed through my essays or studying and not take proper time and care into it, which is definitely something to be avoided. However using something like this as a motivational tool can likely help you to keep your eyes on the prize. Once you've finished your readings, treat yourself to an ice cream after all that hard work.
Jelly Bean trick
I saw this posted on the Internet years ago, and it is something I still sometimes use to this day. As an English literature major, I have a ton of readings to do, and most of them are super boring. Strategically placing one Jelly Belly between paragraphs is my favourite motivation. Jelly beans, specifically by Jelly Belly, are already one of my most favourite snacks. It is tempting to just eat them all without actually finishing a paragraph, but it is a fun challenge that makes me all the more determined to finish a section of a reading so I can eat a treat. Sometimes, if I am not using this method of study, I still find myself wanting a jelly bean, as I have already conditioned my mind to associate studying with candy!
A visual countdown
Like many, I am a very visual learner. Things have to be presented to me vibrantly in order for me to grasp. That is why I have a countdown app on my phone that sends me a daily message on how many days of school are left. It sounds like something an elementary child would do, but I can vouch for it. It is more dreadful at the beginning of the school year to see 'twelve weeks and five days' as a countdown, but the closer it gets to the end, the more exciting it is. I often tell myself that I only have to get through one more day, and then I'm one day closer to being finished. Everyone has their bad days and sometimes this tip doesn't work, but it has worked more than it hasn't. Visually seeing my calendar tick down to its final days is an exciting push to help me finish the semester on a good and organized note.