"Star" is the Most Entertaining and Important TV Show On Air Right Now
In its third year on air, the world has seen teen orphan Star Davis go from unstable families to being signed to a record label with her girl group in FOX's hit show fittingly called "Star," because everything is about Ms. Davis in her world.
Not only are this shows' storylines intriguing, but every one of them raises an important issue going on in our world today. From the diverse genders, races and everything in between, viewers are bound to relate to at least one of the many characters. Watch this show with your friends, watch this show with your family, watch this show with your significant other. You will learn a lesson or two about yourself and the people around you.
Photo Courtesy Variety
Star reunites with her younger sister, Simone Davis, and they go Atlanta to start a girl group along with Alexandra Crane, a New Yorker who lives in her dad's famous shadow. Through hard work and dedication, they eventually get a record deal and become the next hottest R&B/Pop artists. (Not to mention, all the songs are total bops.)
Photo Courtesy The Cynical Ones
First and foremost, each and every character represents a different demographic of people. Not only do they just feature black people, but you see in depth the struggles they face from day to day: police brutality, gun violence and rights and unfairness in the industries. In addition, Angel Rivera, one of the leading male performers, later finds out he's an illegal immigrant and gets deported.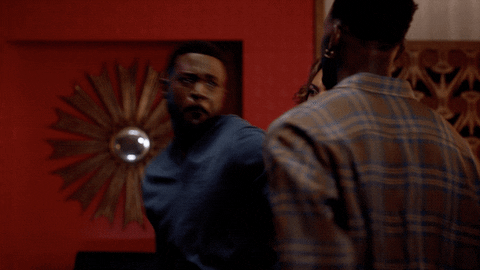 "Star" was also just the third drama series to cast a transgender person in the role of a transgender on the show. Cotton has recently gone from a man to a woman, which brings discrimination and lack of self confidence she has to deal with.
Photo Courtesy Twitter
Another serious issue that has finally gotten some attention and action in society today is rape. Although there is a lot more work to be done, the first step to minimizing it is raising awareness. Accordingly, the very first episode of "Star" showed Simone being raped by her foster dad.
The effect this had on Simone's mental health is seen throughout the rest of the show. The way it takes a toll on her lifestyle and future relationships is evident. If you have gone through anything similar, you can learn from this young woman how important it is to seek a support system and the necessary help. If it's not dealt with, drugs and alcohol could get in the mix and make the situation worse.
There are still, however, beautiful relationships within the show People fall in love through the music industry, friendships, private affairs or all of the above. Queen Latifah's character, Carlotta Brown, continues to get back with her first lover. Yes, you read that right: Queen Latifah is in it too. Known for her powerhouse attitude, she still gets weak (especially in the knees) for a man who reveals more and more secrets along the way. For that special someone that keeps reoccuring in our life, look to Carlotta on staying connected with yourself first.
Photo Courtesy Twitter
Unfortunately with love, comes heartache. Love triangles are a popular storyline  throughout the two seasons. In addition, domestic violence is a part of some relationships. It shows the inside look at how both sides of the couple deal with it.
If none of this drama excites you, let me just point other actors and guest stars seen throughout the first two seasons: Lenny Kravitz, Quavo, Brandy, Chad Michael Murray, Keke Palmer and none other than Naomi Campbell.
Photo Courtesy People
The rawness this show offers isn't always shown to this extent in other media. It will take you through many ways of life that we could all take the time to understand more about.
Don't miss the premiere of Season 3 on March 13 at 9 p.m. ET on Fox!