Here's How to Make Friends Over Zoom This Semester
So, your university decided to hold classes on Zoom this semester. Whether you're on campus or not, being online makes it much harder to make friends. I didn't know anyone, and I mean anyone, when I committed to attend Columbia. When I first started classes I felt a bit overwhelmed, and not having anyone to commiserate with only deepened that feeling. However, I was able to meet some great people, sort out my schedule, and find ways to connect with my classmates. Now I'm sharing my techniques with you! 
Though I am a recruited athlete, I didn't know my teammates beforehand. I met them on my official visit and started texting some of them afterwards. Their support has been instrumental in my transition to college life. Even though we're a bit past the Division 1 recruitment stage, you can still get involved in the intramural and club sports your school offers. They're a great way to meet new people of all ages and programs of study. The best part? Since most teams aren't practicing yet, the time commitment is lowered to only an hour a week for a team Zoom meeting. Even if teams are not having tryouts due to COVID-19, you can definitely shoot them an interest email from the comfort of your bed! However, you will be expected to knock out some of your own workouts during the week. Being on a sports team also helps boost your mental state — you'll get endorphins from the exercise, feel more confident about your physical abilities, and get outside of your room! 
In the same vein, any extracurriculars you can get involved with are a great way to meet new people that already share an interest with you, allowing for easy conversation. To find clubs you can join, check out your university's student life page; you should be able to find a list of clubs. From there, read the summaries and seek out the clubs' websites to find out more information. I'd highly recommend following the club (and possibly some members) on your social media — I've noticed a lot of clubs sending out meeting information and recruiting through Facebook and Instagram. College is absolutely the time to try new things and figure out what you're interested in, so sit in on the interest Zoom meetings if you have even a smidge of interest in the organization. At worst, you'll just find out you don't want to join. At best, you'll discover a new hobby or passion! I applied to write for Her Campus this year, having never written for a publication before, and got in. Writing new articles, working with my editor, and seeing the other girls on my computer screen every Monday evening are now some of my favorite parts of the week. Just make sure you aren't overwhelming yourself with activities and schoolwork — you've gotta find that balance!
Speaking of class — that's a classic way to meet other students. If you're still in your first few days of classes, you're in luck. Listen to the other students' introductions, and private message them in the chat if you hear they have something in common with you! My go-to is always the student athlete connection, but you can choose to talk about anything you like. Remember that your professors can still see private messages, so keep it short and sweet! If it goes well, exchange socials at the end of class to keep the conversation rolling. 
Social media can also help you make new university friends in general — look for pages like "X university class of 2024." I found my roommate through Instagram (shoutout @reneecchan), and we've become fast friends, even though we can't live together right now. Hopefully this spring though!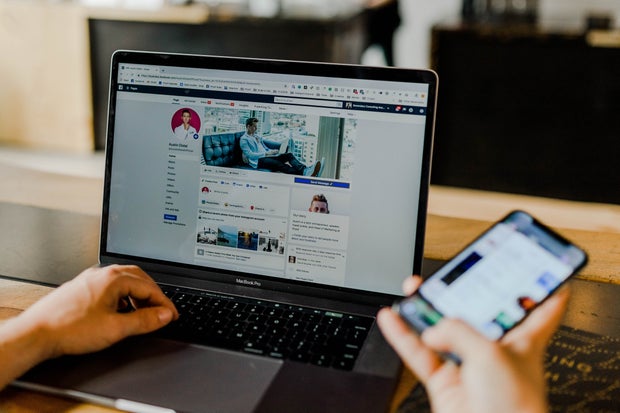 Photo by Austin Distel from Unsplash Starting group chats for your different courses is another good idea. They're super helpful if you're stuck on a problem set and a good way for you to get to know your classmates more casually! They can wreak havoc on your phone's notifications though; I usually keep bigger group chats on mute and check on them a few times a day.
Lastly, once you've started to establish some friendships, try to FaceTime with them! It's a lot easier to get to know people when you can see their facial expressions and hear their tone of voice. Finding a reason' like reviewing notes, doing homework together, or simply venting to relieve stress, will make these calls less awkward and give you a topic of conversation. Setting a start and end time can also be helpful, although you can always get off early or stay on later depending on the vibe. 
Best of luck making new university friends through Zoom! I know firsthand how difficult it can be. Keep that light at the end of the tunnel in mind — we could all be on our campuses socializing as normal this spring!