BREAKING NEWS: I Just Discovered T.J. Maxx Existed
HEAR YE, HEAR YE! COME ONE, COME ALL! ATTENTION, PLEASE! I HAVE AN ANNOUNCEMENT!  GATHER AROUND CHILDREN, HAVE YOU HEARD THE GOOD NEWS? OUR LORD AND SAVIOR, T.J. MAXX, IS HERE TO REACH DOWN INTO THE DEPTHS OF HELL AND REDEEM ALL THE POOR SOULS IN PURGATORY AND INFERNO WITH DISCOUNTED HOME DECOR, ASSORTED STATIONERY ITEMS, TOO FACED MAKEUP PALETTES, DECORATIVE PILLOWS, AND A PLETHORA OF SCENTED CANDLES!
I just recently went to T.J. Maxx for the first time, and now I'm a unicorn. Here's my story.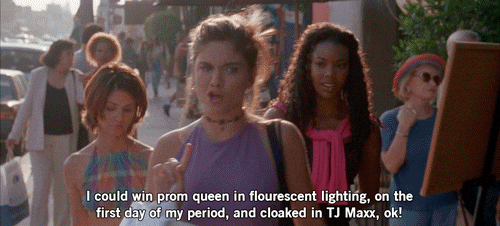 So, I'm sure we are all familiar with the bubbly women in yogurt commercials who are uncharacteristically happy to be eating yogurt (looking at you, Jamie Lee Curtis — and also Reba McEntire?). No matter how much they giggle and wiggle their hips, I remain unconvinced that Activia gives someone that much joy. But please let the record show that when you see a woman jumping in a T.J. Maxx commercial, that shit is real — pure, unadulterated jubilation. Homegirl probably just came across her eighth pumpkin spice candle. Autumn used to be the only time I gave myself permission to be somewhat basic, but now I allow myself to be basic in T.J. Maxx no matter what time of year it is.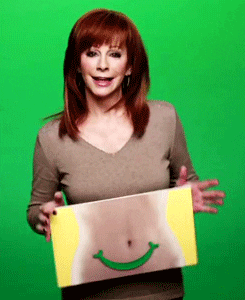 This article serves no other purpose other than to encourage you to visit a T.J. Maxx if you have not done so already. It is truly a spiritual pilgrimage to a promised land of beautiful things you don't need but desperately want now that you know they exist. If you are a Columbia student, there is one within 20 minutes walking distance: 808 Columbus Avenue. You're welcome.
Am I a Maxxinista? Quite frankly, I don't think I have put in enough work to earn that title yet. Part of me also believes Maxxinism is an elite cult, so I will need to await a very exclusive invitation letter or brand myself with the T.J. Maxx logo before I can claim the label. I do think I am on the right track, though: I bought a palm reading/tarot candle. I don't do either of those things, but the candle smells delicious. When I light it, I can almost hear the jingle from the T.J. Maxx commercials in between the crackles of the fire. Truly magical.
P.S. If you are in Europe, they call it T.K. Maxx. Know before you go.