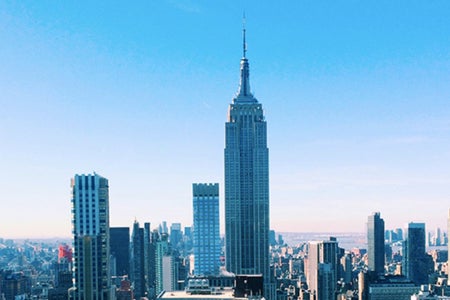 The 4 Best Fictional New York Apartments If You're Studying Remotely or Need Dorm Inspiration
With many of us not able to go on-campus this academic year, it's no secret that many of us feel bored, lonely, and uninspired. I know one of the many reasons I chose Barnard was because I wanted to live in NYC and experience all of the amazing adventures and history it has to offer. But I also didn't want to risk my health or the health of others in neighboring communities to attend now while also being hundreds of miles away from home. Everyone has their reasons for not being on campus if they chose that option, and even if you are staying on campus, I'm sure you're dying to give your residence that coveted NYC movie makeover. For some inspiration, here's a ranking of six NYC apartments from your favorite movies and TV shows to help bring NYC home to you in a safe and healthy way.
There have been so many films and TV shows that have been shot in New York, which made narrowing this list down to four a hard feat. Hopefully, these fictional NYC apartments give you some inspiration, and if not, choose your own favorite NYC apartment! The point is to get creative with what inspires you to bring New York into your home or space. Have fun decorating!