Music Video Guide based on Your Vibe
For someone that loves music, nothing could be better than watching an awesome music video featuring an artist that I love. A lot of people turn to their Spotify playlists, like 'hype,' 'chill,' 'sad,' or 'romantic' when they're looking for a certain mood, but watching a music video can be even better than scrolling through your playlist of Ed Sheeran songs when you're feeling melancholy. I compiled a list of music videos to watch when you're looking for a specific vibe, and these are definitely my go-to's.   
1. If you need motivation to go out: Axwell Λ Ingrosso - More Than You Know
This music video is perfect to watch if you're lying in bed watching Netflix, eating snacks, and can't get yourself to rally to go out. Seriously, the people in this music video look like they're having the time of their lives, and it makes you want to spend some quality time with your friends. 
2. If you're looking for some culture: APES**T - THE CARTERS
This music video was filmed in the Louvre, so definitely a lot of culture going on here. It's pretty awesome, and Beyonce and Jay Z look like the most ultimate power couple ever.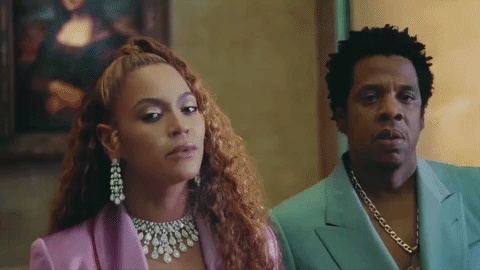 3. If you're looking for a chill, mellow vibe with some views: Swae Lee, Slim Jxmmi, Rae Sremmurd - Guatemala
This music video was filmed in Guatemala, which is an incredibly beautiful country. Also I just love this song, it's so relaxing and Swae Lee has such a mesmerizing voice.  
4. If you're looking for something hilarious: Young Thug - Wyclef Jean​
The whole music video is centered around Young Thug's idea for his video, but he never actually showed up to shoot. The producer basically just took his absurd ideas and turned them into a video. Actually, Young Thug did send some of his own footage two months later: he was eating Cheetos in front of a plane rapping. Luckily, that made it into the video.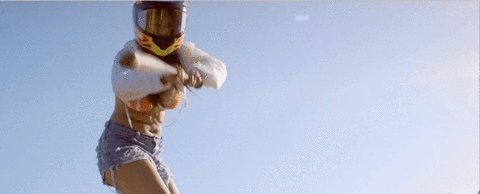 5. If you're looking for something edgy and trendy: Mura Masa - What If I Go?
This is one of my favorite songs of all time, and the images used in the music video are so cool. 
6. If you're into cool cars: Rae Sremmurd, Swae Lee, Slim Jxmmi - Powerglide ft. Juicy J
 7. If you want to watch something weird (but listen to a good song at the same time): Social House - Magic In The Hamptons ft. Lil Yachty