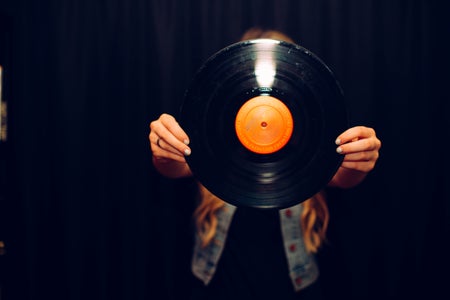 Breanna Coon / Her Campus
Women We're Listening To This Month-- April Showers Edition
We're in the final stretch now! With only a month left of school and the weather in flux (snow one day? shorts the next? what's happening??), it can be a little hard to unwind. But, you're in luck, because we've compiled a playlist of the women we're loving to listen to this month, so you can sit back, relax, or study in style.
HC Colby's April Showers Playlist
bury a friend - Billie Eilish
Childhood Dreams - ARY
Tell Me Why - Taylor Swift
Last Name - Carrie Underwood
Pierre - Ryn Weaver
You and I - Ingrid Michaelson
Borderline - Tove Styrke
Jolene - Dolly Parton
Put Your Records On - Corinne Bailey Rae
Muddy Waters - LP
The Long Way Around - Dixie Chicks
On My Own - Miley Cyrus
Keep Pushing Me - Gabrielle Aplin
Pussy is God - King Princess
break up with your girlfriend, i'm bored - Ariana Grande
Subtle Thing - Marian Hill
Reaper - Sia
Bring Night - Sia
Ignore Me - Betty Who
Respect - Aretha Franklin
We hope you enjoy this third round of songs! Follow our playlist and check back next month to find out our newest top picks by female artists. Happy listening!