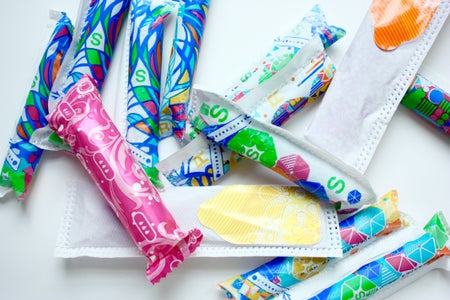 Among the donation staples of canned goods, toilet paper, and trash bags on the Mid-Maine Homeless Shelter's "In Urgent Need" list is an item many may not think about: menstrual products. While tampons and pads may fall to the wayside in the presence of nonperishables or other goods, they are extremely important items for homeless shelters, like the MMHS, to have. Period poverty, the lack of access to sanitary products, menstrual hygiene education, toilets, hand washing facilities, and/or waste management affects millions of women worldwide. 
And this lack of access may hit closer to home than you may think. A 2018 study found that nearly ⅔ of low-income U.S. women cannot afford menstrual products. Instead, homeless or low-income women may have to resort to using rags, paper towels, cloth, or other materials. For a woman hoping to buy traditional sanitary products, she will spend thousands of dollars on her period during her lifetime. Estimates range from $6,360 to $18,000. That is money that many women simply cannot afford to spend. 
Period sanitation should not be a luxury but a right. No woman should have to choose between clean and comfortable sanitation and her next meal, her electricity bill, or another important expense. The poverty rate for women in Waterville is 21%. The Mid-Maine Homeless Shelter provides goods like menstrual products to not only the population of Waterville, but also the entire mid-Maine area. And they can't do it alone. 
So, what can you do to help?
HC Colby will be doing a menstrual product drive for the Mid-Maine Homeless Shelter. On March third and fourth, we will be tabling in the SPA to collect donations, and people will also have the option to Venmo or donate money so that HC members can buy products later. Keep your eye out for posters and announcements for more information. You can also donate or get involved with the MMHS's great mission. 
It's time to put an end to period poverty. Help HC Colby make a difference in our community.