A Few Thoughts on Colton's Season of the Bachelor
The Bachelor is my guilty pleasure. It is the one thing that actually has me looking forward to Mondays. My friends and I free our schedules, gather in someone's room with an abundance of snacks, and hunker down for the two hours of mindless tv that is The Bachelor. The show may have a lot of flaws, but it's so entertaining that I find myself tuning in every week.
Each Bachelor lead brings a different storyline to his season and Colton was no exception. After appearing on Becca's season of The Bachelorette and breaking Tia's heart on Bachelor in Paradise, Colton was chosen as the lead role for The Bachelor Season 23. This decision was controversial because there were a lot more seemingly ready men who would have thrived as The Bachelor. That being said, Colton's journey to find love was certainly filled with plenty of tune-in-worthy drama. Here are some of my thoughts on Colton's season:
Colton's virginity was mentioned way too many times. I understand that the main storyline of the season was Colton being a virgin and saving himself for someone he loves, but the first few weeks seemed to be solely centered around that fact. Also, girls were questioning his virginity as if it was a bad thing? I totally respect a man who is willing to admit to America that he hasn't had sex and is waiting for the right person, but to mention it in every other sentence was a bit excessive. A dangerous drinking game for this season? Drink everytime someone said the word virgin (do not try this at home).
The contestants were too young and immature. The number of twenty-three year olds who were cast this season was ridiculous. The show is an opportunity for people to find love who have had trouble finding it in the past. I'm not convinced that these beautiful, barely out of college women had any sort of trouble finding love off screen before the show. As seasons go on, contestants seem less interested in finding love and more interested in finding social media fame post-show.
A record number of girls left the show on their own accord. It started early in the season with Elysee when she realized the formula of the show just didn't work for her. Then Sydney left a week or two later because she didn't see a strong connection with Colton. A week later, Heather (the girl who had never been kissed before the show) decided to leave because she wasn't ready to bring Colton home to her family. These self-eliminations made me question Colton more than anything. He clearly favored Cassie throughout the show, and the contestants saw that. It makes sense that these girls dumped him first rather than being strung along and eventually sent home at a rose ceremony.
A discussion was finally started about sexual assault. During the evening portion of Caelynn's one-on-one date with Colton, she opened up about being drugged and sexually assaulted while she was in college. She went into detail about being turned away from a hospital when she wanted a rape kit and about the long lasting effects the assault had on her and the people around her. Unfortunately, like most perpetrators, the men got away with it and only one was expelled. As difficult as this story was to listen to, their conversation was a pivotal moment in Bachelor history. Caelynn used the television platform to share her story with millions of viewers which ultimately opened up a dialogue about a topic people rarely discuss. This moment will forever be remembered as one of the most, if not the most, important and powerful discussions in franchise history.
The fence jump was ICONIC. Producers of the show teased the scene of Colton jumping over an eight foot fence week after week and when it finally happened, it was everything a Bachelor viewer could have wanted. Colton was clearly frustrated after Cassie broke his heart, so much so that he pushed the cameras away and ripped off his mic. As he stormed off into the darkness, someone yelled for Chris Harrison. Chris couldn't do anything but watch as Colton jumped an eight foot fence with ZERO problem. By the time Chris and the crew opened the gate, Colton was gone. Name a more anticipated and iconic moment in Bachelor history, I'll wait.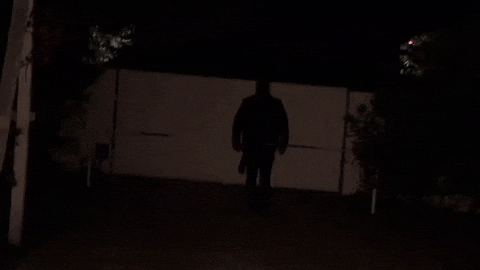 [courtesy of Giphy]
Colton's season may have been "the most dramatic season" in franchise history, but now that his season is over, I have to wait a few months before the newest seasons of The Bachelorette and Bachelor in Paradise start again. Who from Colton's season will be cast on BIP? An obvious choice is Demi. She is made for Paradise with her confident personality and witty one liners. My prediction also includes Nicole and Onyeka because producers love to bring two enemies back together in Paradise. Finally, Kirpa is another great choice. She originally received a lot of hate for talking to Colton about Cassie's intentions, but we saw a few episodes later that everything she said about Cassie was true, so I'd love to see her have another chance at love.
With months until the premier of The Bachelorette, I'm back to dreading Mondays like the rest of America and waiting impatiently for the newest season.