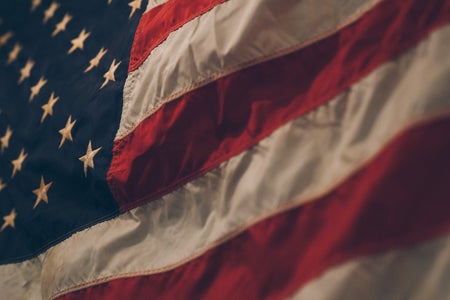 What's Going On With Iran?
1. What is the relation between the U.S. and Iran?
Due to Iran's location and the resources in which it holds, the country has always been imperative to U.S. foreign policy. In 2016, one of the most critical points in the relationship between the two countries was introduced as the Iran Nuclear Deal. This agreement was between Iran, the United States, the United Kingdom, Russia, France, China, and Germany. Ultimately, the negotiation meant Iran had to allow inspectors to enter the country to investigate their nuclear program and they also had to limit their uranium enrichment. Iran agreed to this in exchange for the lifting of sanctions. However, in May 2018 tensions between America and Iran grew due to President Trump's decision to rescind from the deal.
2. Why are people talking about a World War III?
In December 2019, a militia from Iran invaded the U.S. embassy in Baghdad and set fires in order to retaliate to the killing of an Iranian militia by a previous U.S. airstrike. As a result of this attack on the embassy, President Trump ordered the killing of top Iranian general, Qassem Soleimani, in a drone strike on January 3, 2020. This has escalated any type of animosity between the two countries.
3. Who is Qassem Soleimani?
Qassem Soleimani was a respected general in Iran, he was commended as a hero there. He could be compared to the U.S. equivalent of an FBI director or the head of the CIA. He was head of an American-deemed terrorist organization named the Revolutionary Guards' Quds Force. The organization was responsible for the overseas affairs of Iran. This indicates that Soleimani was responsible for hundreds of American deaths.
4. Why are people mad about this?
According to USA Today's poll, a majority of Americans believe that the killing of Soleimani made the U.S. less safe. It was also reported that a majority, by 52%-34%, of those who were surveyed stated that they believed President Trump's actions were "reckless". Masses of people are concerned with the fact that Trump did not notify Congress of his intention to assassinate the Iranian general. Therefore, there have been stirs of concern over whether or not Trump is abusing his power. Of course, this action hindered the U.S. relations with Iran. Expressions of fear and frustration have been made all across the country.
5. How did Iran retaliate?
On January 8th, Iranian forces attacked two bases in Iraq that holds U.S. soldiers. This was done after President Trump threatened that any retaliation by Iran would result in U.S. attacks on 52 different Iranian sites, including those of historical and religious significance. No U.S. casualties were reported from this attack on the bases, however several were injured. Iran also managed to shoot down an Ukrainian airplane, killing 176 people. Iran reports that this was an accident, and their initial denial of their responsibility for it prompted protests around the world.
6. Where are we now?
  On  January 11, President Trump announced new sanctions against Iran due to the missile strike. The European allies involved in the Iran Nuclear Deal stated that they do not wish to take such aggressive action, and are working on sanctions to impose on Iran along with the UN. Iran officials stated that thet would no longer limit uranium enrichment, breaking only part of the agreement.