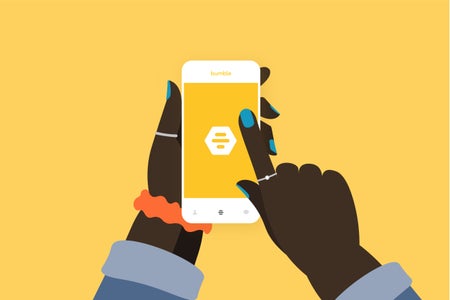 Whitney Wolfe Herd is the founder and CEO of the popular social and dating app, Bumble. Bumble offers a unique online experience, one where the woman makes the move first. Bumble has been praised for its inclusivity and considerations towards the dating app realm. Wolfe Heard has earned many accolades on her journey to the status of a self-made female billionaire. In both 2017 and 2018 she was on Forbes's "30 Under 30" list. After turning 31, Wolfe Heard's company went public, making her the world's youngest female self-made billionaire and the youngest woman to take a company public. This then earned her a spot on the 2021 Time "100 list." 
As Bloomberg.com says, "Wolfe Herd capitalized on an underserved market and built a multi billion-dollar company that was in a sense born from one of the most vexing obstacles to women entrepreneurs: sexual harassment." Bumble's intention was to protect women and allow them to feel safer in the online dating environment. This is a huge cultural step forward because as we have seen in recent studies, 97% of women have experienced some form of sexual harassment. Harassment is often experienced in the workplace, which can often impede women from moving up in their fields. Within the tech industry, "A Women Who Tech survey last year found that 44% of female founders polled reported they'd experienced harassment on the job, with more than a third of that group facing sexual harassment." Wolfe Heard's company was born out of one of these cases. After filing a sexual harassment lawsuit against Tinder, a company she helped to found, Wolfe Heard then took her expertise to create an online dating experience centered around decreasing the amount of sexual misconduct that occurs online. 
Bloomberg also reported that "self-made women-- mostly from Asia-- account for less than 5% of the world's 500 biggest fortunes, according to the Bloomberg Billionaires Index. Self-made men comprise almost two-thirds of the wealth index." This places Wolfe Heard into a very small group, one that we can only hope grows bigger. Women face a lot more adversity when trying to run a start-up. According to Pitchbook data, less than 3% of venture capital money will go to female-led start up companies. This stigma has not lifted over the past decade as Bloomberg states, "The tendency of venture capitalists to fund what they know and who's in their network sustains the gap." Women are needed within the financial and technological industries as they offer different insight to user experiences, thus making the product much more inclusive. Wolfe Heard is a prime example of this. The Bumble CEO states, "Hopefully this will be the norm. It's the right thing to do, it's a priority for us and it should be a priority for everyone else." 
Of course, there is always more work to be done and Wolfe Heard is blazing the trail for women in both tech and business. Her company's call for placing emphasis on creating a safe space for females in the often scary dating world has helped to progress discussion about the overall harsh reality of the sexual harassment a majority of women face throughout their lifetimes. By creating an application "by women, for women" the company has grown to be the second most popular dating app on the U.S. market. The image of Whitney Wolfe Heard, holding her child, taking her business public, will be one to inspire female entrepreneurs for ages.