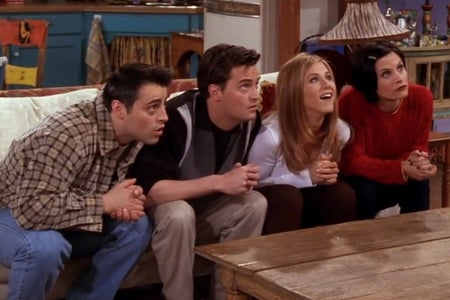 Blast From The Past: 2000's Nostalgia Edition
Ask any young adult today in 2021 about their childhood and they will surely tell you how growing up in the 2000's was nothing less than a lively era, shaping each and every one of us for better or worse, in a myriad of influential ways.  Our generation is utterly aware of the fact that we were some of the concluding adolescents to witness a more uncomplicated society in history. 
However, with that being said, we have also been admitted to the front row to take part in some of the most dynamic events our country has endured yet in modern politics and in the uprise in the social media revolution. 
I would like to recognize all of my fellow Generation Z and Millenials for making it thus far, being exceptionally strong in all of your beliefs and fighting intensely for them. There is excitement within us all. Collectively, we have recognized the sense of hope - hope with energy behind it, driving us forward and keeping our many skins alive and on the edge, ready to pounce at the abundance of opportunities unfolding for us. All around us there are soaring emotions, ones we may not be solely sure of or the how and why of our feelings and ways. As we continue to surprise ourselves with our own vast interests and abilities to pursue those at warp speed like no others before us, it seems we are humanity's greatest shape-shifting generation yet. 
In this article, I would like to pay tribute to some of the most persuasive television shows, fashion trends, and music of our youth. If there is one thing we can all agree on, it is the fact that our youth cult-favorites have helped mold us and shift our emotional, mental and physical beings into who we are today. 
Let's take a trip into the town of Nostalgia and head down memory lane, why don't we? 
To begin, I must say "Friends", a beloved sitcom of thousands, set the bar high for our own future tribe behaviors.  The show first aired on NBC on September 22, 2004, lasting until May 6, 2004. The plot of "Friends" centers around six friends living in Manhattan. A continual theme in the show is the reminder that in order to succeed in life, you must never give up, even through adversities of daily life. It taught us how to fall and get back up with grace, by mostly surrounding yourself with the right influences to support you.  "It was a thought about those who work and struggle in their mid twenties, looking for jobs, at the basic stage of building and exploring a life they want. The director wanted to reach those particular people that are the targeted audience." 
Next up on my list is a Nickelodeon classic created by Dan Schnieder titled "Drake and Josh" which aired from January 11, 2004 to September 16, 2007. This iconic sitcom's storyline follows two step brothers Drake Parker and Josh Nichols who are forced to live with each other despite being polar opposites. Oftentimes, these boys were involved in a gluttony of teenage mischief and antics, landing themselves in hot water - a LOT. Every bit of laughter that we experienced through this show taught us how to accept and befriend those who are seemingly different from us. 
A look that you will either wear or tear with no in between, I am bringing back the trend of sporting dresses over jeans. Stars such Kelly Clarkson and Jessica Alba were seen rocking this outfit in the early 2000's. If this look has piqued your interest, feel free to check out this article written on how to wear a dress over jeans in modern day. 
Another exemplary fashion statement back in the day was none other than Juicy Couture Tracksuits. This brand became most popular when it was spotted being worn by celebrities Lindsey Lohan and Paris Hilton around 2001. Back then, owning one of these tracksuits was your one way ticket to the in crowd. You can still add Juicy Couture to your wardrobe today! 
UGG boots have managed to stick around for the long haul. In the 2000's these boots were regularly seen paired with mini skirts from stars such as Beyonce. Hopefully, we have all grown to be a bit less seasonally perplexed. 
Lastly, a trend I remember most vividly, were scarf headbands. These headbands provided us a more eccentric version of a headband, while succeeding at keeping our hair fly-away free! As a matter of fact, this funky hair accessory is making its way full circle as I have recently seen numerous cool kids rocking them all over the place! 
To summarize, gloomy and emo styles were popular in the 2000's, and this translated heavily into the music.  
Legendary duo Aly & AJ released their most famous album to date "Insomniatic" on July 10, 2007. Insomniatic debuted at number 15 on the Billboard 200. Lyrically, this album focused on topics of heartbreak and teenage angst starting with lead single "Potential Breakup Song". Recently on June 24 of 2020 Aly & AJ have finally stepped forward and revealed to J-14 who and what inspired the hit "Potential Breakup Song". To spare you the details, it turns out that the song was actually not written about Aly Michalka's ex boyfriend Joe Jonas. Go figure! 
Speaking of Joe Jonas, now might be a good time to mention The Jonas Brothers released their self-titled second studio album "Jonas Brothers" on August 7, 2007. "Hold On" was the official single from the album. During this time, the band was every teenage girl's obsession, which gained them massive success. Third single from the album "S.O.S" focused on a theme of failed relationships in younger years, through the lens of the 2000's. 
Some other popular songs from the 2000's are listed below;
I hope you enjoyed a visit in the 2000's and this concludes your time travel journey. Please remove all trash and belongings from the overhead compartment.  Most importantly, do the future well, dress cool, sing loud and watch out for that boob tube! You just may be modeling for our next trending adventure!