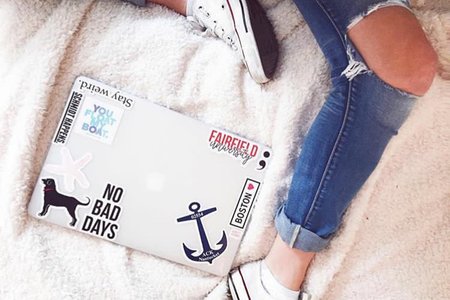 Back to School: Excelling in Online Courses
When it comes to taking online classes there are a few things that you should know and be prepared for over the course of the class. They may take a little bit more planning but depending on the class and your work ethic they are not unmanageable. 
Read the Syllabus. 
For any virtual or hybrid course, it is important to read the syllabus and plan your semester accordingly. If you know that you have a two or three-hour break between classes, rather than taking a nap, use that time to sit in your favorite spot on campus and work on assignments for your virtual course. 
Website Maintenance.
It is also important to be aware of website maintenance. Most times websites are worked on between 3 AM and 7 AM. If you are one of those people that tends to do work during the wee hours of the morning, I would be mindful of any messages warning of maintenance.   
Submitting Assignments.
The key to success in any class is making sure that you submitted the assignments on time, but this is especially difficult for online classes. There have been times when I thought I submitted an assignment but for some reason, it didn't actually go through. Whether I forgot to hit the submit button or my computer glitched, this is something that I tend to struggle with when it comes to online classes. 
Having the ability to do your work whenever you have the time and being able to get ahead of your work is something that is special about online classes. You just have to be prepared and know that not having an internet connection, in most cases, is not a valid excuse for you to not have your assignments completed and submitted on time. 
Is The Class Fit To Be Online?
Between time management, submitting assignments, and working around website maintenance it seems like online classes aren't worth it. I am here to tell you that they are. Even though they seem like they can be more work, it allows you to work at your own place and take spontaneous day trips. Certain classes are better suited online. If the textbook is online and you are going to have to be doing the bulk of your work online, (yes I'm looking at you PUBH 121), it might be better to take the online version of the course.