How to Stay Happy During Finals
Finals are undoubtedly stressful. You're in the final stretch of the semester and just wish it would be over. While spending hours a day studying for exams or writing final papers is important, it is not always the best for our mental health. While it's good to focus on studying and getting good grades, it's also so important to focus on YOU and your own happiness so that you can stay motivated and keep on truckin' through finals.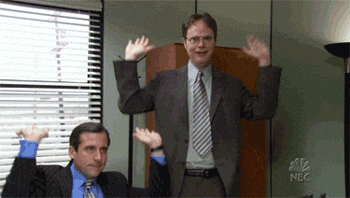 One author that my mom recently discovered and has since gotten me interested in is Gretchen Rubin. She has written many books that I have found to be super cool, but one of them is called The Happiness Project. In addition to this book, she also has a podcast called Happier. She has studied happiness for years and found that even at times when you can't feel truly happy, you can probably feel at least happier.
In one of her podcast episodes, she talked about making a list of 30 simple things you can do to make yourself happier. Since hearing this, I have made a list in my planner. Whenever I am having a rough day, I'll take a glance at this list and try to do one or a few of the tasks. Even if I don't have time for these, it is sometimes nice to have a reminder that there are things to make you happy. Some examples of things on my list include looking at pictures with family/friends, watching the sunset, calling my mom, texting one of my best friends, listening to some Disney music, watching one of my favorite YouTubers, going for a walk, stretching, dancing in the mirror, power-napping, watching dog videos on Instagram, and eating something yummy. I have many other quick little ways that make me happy on this list. I encourage you to take time to make a list of quick ways that you can boost your happiness a bit so that you can reference it during your finals stress.
The key here is that they're fast - it's easy to think that if caring for yourself takes hours, you just don't have the time. But if taking five minutes to release some dopamine will make you freshly motivated to study, then do it! Take time for yourself and do what you can to stay happy during this final stretch. Summer is just around the corner. You got this!