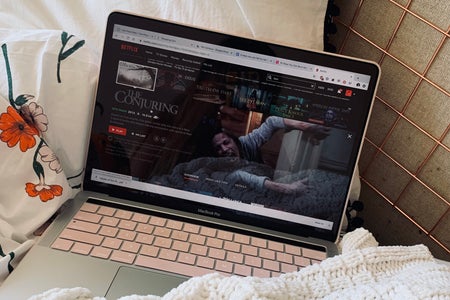 Five Scary Movies to See this Halloween
It's Halloween, soon, everyone! It's the perfect time of year to watch some spooky movies with friends as you all curl up on the couch and eat popcorn. As such, I decided to provide some spooky movie recommendations!
The first movie on the list is Jordan Peele's second film, titled Us. The movie came out last year and is different from his first film, but still with the social commentary and horror elements. Lupita Nyong'o is in the staring role and is wonderful in it. 

A movie starring at Megan Fox and Amanda Seyfried it's a fun horror movie involving the supernatural. It's a little older and wasn't all that popular when it came out but has gained more popularity since.

The original film, not the Chloe Grace Mortez remake. The original movie is good and spooky and a great adaptation of Stephen King's novel by the same name. 

Melody Ozdyck / Her Campus

This movie is good and creepy, centering around a cult in Sweeden around the summer holiday with the same name. Starring Florence Pugh, it is an amazing story and will leave you on the edge of your seat. 

The Witch is a newer horror movie and definitely an excellent one. The name gives enough of the story elements and you should definitely walk into the film knowing nothing.
I hope these are good horror films for you all to watch! Enjoy your newest horror movie obsession!