I would like to introduce you, dear reader, to something very near and dear to my heart: traveling. Traveling is something I love to do and something that I think everyone should do. When you travel, you are introduced to a new way of life; people may not talk, act, or dress the same as people do at home. Traveling also introduces you to new food, music, entertainment, languages, traditions, and stories, all of which play an important role in shaping yourself (for me, at least). This new article series is about places I have been or places I want to/will go to in the future. Enjoy what I would like to call the Dreamer Series.
New York
I went to New York for my 18th birthday. My mom, dad, best friend Hannah, and I took the Amtrak train to NYC. We spent the weekend there, and we jam-packed the weekend doing things I will never forget.
Highlight - Broadway: Wicked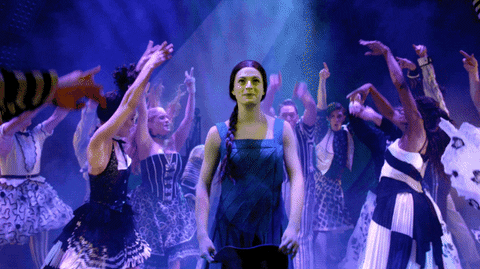 Everyone knows Wizards of Oz (Lions and tigers and bears. Oh my!), but do you know the true story of Glinda the good witch and the wicked witch of the west? If you haven't seen Wicked yet, plan a trip. The whole point of us going to New York was to see Wicked. Now, I know I can see Wicked anywhere, but New York is the home of Broadway. I had to see Wicked at the Gershwin Theater. My philosophy is that you wouldn't go see a replica of the Eiffel Tower; you would go and see the real thing. Furthermore, Wicked was amazing, and I would see it again in a heartbeat. I'm not going to give any spoilers, but it is crazy to think that the wicked witch might not be so wicked.
How to Get there
Courtesy of Picjumbo  

 
- Amtrak
- Fly
- Drive (if you dare)
Activities
Courtesy of Pexels

 
- Broadway (a must)
- Ripley's Believe it or Not Museum
- Madame Tussaud's Wax Museum
- Carriage ride around Central park
- Times square shopping (the Victoria Secret has 3 floors. 3 FLOORS!!)
- Central Park Zoo (seasonal)
Eating
Courtesy of Pexels

 
- Famous Famiglia Pizza
- Amorino (gelato, waffle sticks, nutella--what more could a person ask for?!)
- Cuban Express
- Times Square Diner (the best place ever! It's expensive, but I would go back in a heartbeat.)
Staying
Courtesy of Pexels 

 
- Tryp by Wyndham
- The New Yorker, A Wyndham hotel
- Courtyard by Marriott New York Manhattan/Times Square
- Fairfield Inn & Suites by Marriott New York
New York City is an amazing place full of so many different types of people and cultures. Life in NYC can be glamorous and everything you've ever dreamed of, but there is also the reality side of it all. NYC has crimes, homelessness, and some other sketchy sides of society that I did not think I would see, but it was what I pictured when I thought of New York sometimes (I think I watch too much Law & Order tbh). It is definitely a place that should be on everyone's bucket list because there is so much to do, and you will learn a lot. Because I'm from a rural town, going to the city opened my eyes, and I am so glad I got to experience it.
I hope you enjoyed learning a bit about New York. See you in part two of the Dreamer Series!
P.S. Has anyone ever been to NYC or New York in general? Let me know your NYC likes and dislikes in the comments below .