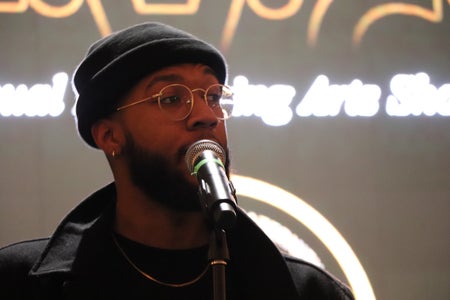 Alpha Phi Alpha's B.L.A.C.K. Event 2020
On February 23rd, I had the privilege to attend Alpha Phi Alpha's 5th annual B.L.A.C.K. (Beauty, Love, Achievement, Culture, and Knowledge) Performing Arts Showcase. This event was a celebration and expression of black culture in honor of Black History Month. A wide range of Black speakers and musicians from CNU and the community took the stage to share their talents and messages.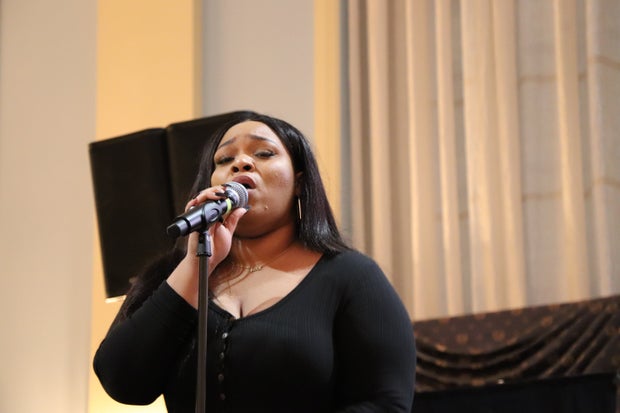 Graciela Greger
Some of the performers used their time on stage to address and express their feelings regarding social issues facing the black community. One student, Michael Bush, delivered a passionate and poignant poem about the emotions and social implications, or the "grey area," of being mixed-race. He spoke of the conflict and social pressure to "lighten up" and "darken up." His powerful message impacted the entire audience and deeply resonated with audience members of mixed-race. https://www.instagram.com/tv/B9QOwTapra2/?utm_source=ig_web_button_share_sheet Some performers addressed social issues through rap, often drawing from personal experience or the experiences of loved ones.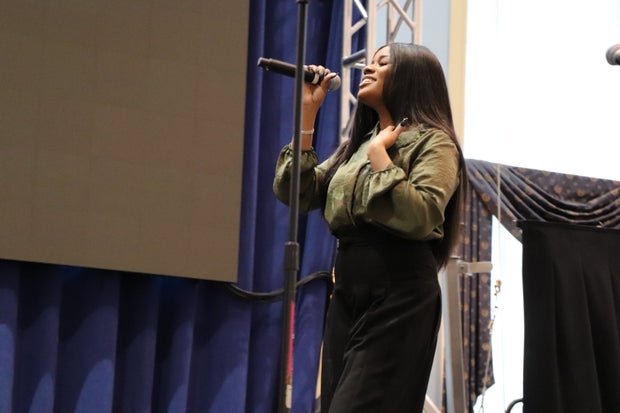 Graciela Greger
Several performers delivered incredible vocal performances of songs written by and/or originally performed by black artists. One standout, Liesl Michelle, delivered powerful vocals and was an audience favorite as a returning performer.
Each person who took to the stage expressed themselves and their culture in an artistic and/or meaningful way. This was an impressive and thought-provoking event that I encourage CNU students to attend next year!