7 Ideas for Making This Galentine's Day Memorable
Coined by the Parks and Recreation character Leslie Knope, Galentine's Day is a ladies night to celebrate friendship on February 13th. Even though the idea was created in the show, it was adopted by friend groups everywhere who loved the idea of spending the eve of Valentine's Day together.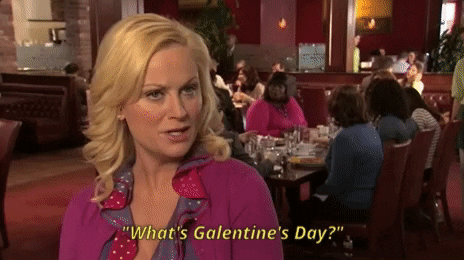 Here are some ideas if you are stuck on what to do this Galentine's Day, or if you are still looking for that last activity to tie the night together and make it perfect. 
1. Have a Movie/ TV Marathon 
Hunker down on the couch in your comfiest pajama pants and hit up Netflix, Hulu, or your other favorite movie streaming site. Next, choose something everyone will enjoy, be it Parks and Rec itself ot a string of rom-coms that you all love. 
2. Show Off Your Creative Spirit with a Craft Night 
Spend the night painting away, whether it be painting funny portraits of each other or following along to Bob Ross and creating masterpieces. Or you can go old-school and make each other little valentines, complete with shoe or mail boxes that you can put your cards in. Creating these cute crafts together won't just be fun, but it will be a fun memory that you can all cherish forever. 
3. Go on a Shopping Spree 
In the spirit of another iconic Parks and Rec moment: Treat Yo' Self. Hit the mall with your besties and shop until you drop! When you're done shopping, put on a fashion show or a photo shoot of everyone in their favorite grab of the day. 
4. Relax with a Spa Day 
Nothing is better than a facemask with your best friends. If you want to step it up even further, make plans to go on an actual spa day and get facials or massages, espeically of you can take advantage of any Valentine's Day sales. 
5. Go Classic with a Sleepover 
Throwback to middle and high school day and have an old-fashioned sleepover, complete with classic sleepover games, like truth or dare, never have I ever, and would you rather. Don't forget timeless activities though, like karaoke, painting nails, and makeovers. 
6. Have a Wine Tasting 
Have everyone bring their favorite bottle of wine and pretend like you are all at a fancy winery together for a tasting. Or mix it up and make it a game by covering the labels and having everyone guess which wine is which. 
7. Host a Gift Exchange 
Top off your Galentine's Day with gift giving, and make it as romantic and cliche as you want! Give your friends bouquets of flowers and boxes of chocolates that will make them feel loved and special. Or go the cheaper and more personal route, and assign everyone to make a customized playlist for another person in the group and then present it at the end of the party. 
Make Galentine's Day a fun tradition in your friend group this year and spread the love that Leslie Knope inspired to give through the creation of this now well-known holiday.