12 Great Books Featuring Female Leads
One of my favorite activities to participate in is reading. I'll read anything - articles, books, magazines, subtitles - it's in my nature to love reading. As a result of this love, I'm always looking for book recommendations. It's also a bonus when the main character is a well-written woman. Because this is the internet, I realized other people might also want book recommendations. So, without further ado, here are ten great books that feature well-written female leads.
1. The Color Purple by Alice Walker
This book tells the story of Celie, a black woman in the 1930's and how she overcomes overwhelming amounts of abuse from her father in her childhood and later her husband. She manages to overcome these struggles due to a friendship she creates with a woman named Shug Jones.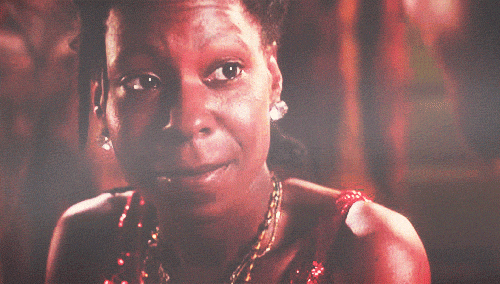 2. The Princess Saves Herself in This One by Amanda Lovelace
A series of poems about resilience and how women do not need anyone to write their own story. The poems range from surviving grief, abuse, and how you are your biggest hero. The poems are all true accounts of the author, Amanda Lovelace.
3. The Handmaid's Tale by Margaret Atwood.
A dystopian novel that takes place in a fictitious totalitarian state that is in the United States. Women have no rights and only exist for reproductive purposes. The novel takes the perspective of one of the women kept for reproductive purposes - referred to as 'handmaids' - and tells her story.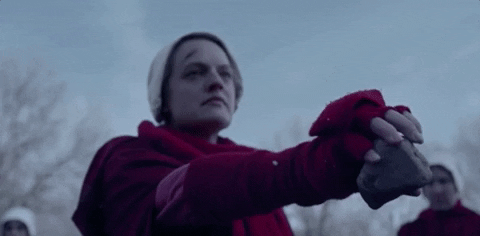 4. The Mortal Instruments Series by Cassandra Clare
In a world full of the supernatural - including faeries, werewolves, vampire, and warlocks - this novel takes the perspective of a girl thrust into this world by the name of Clary Fray. Fray is a shadowhunter - which means she is half-angel and fights demons. The series spans five books in the original series and has two spin-off series as well as a TV show and movie. 
5. Fangirl by Rainbow Rowell
The story of an introverted college freshman during her first year at the University of Nebraska at Lincoln. This novel tells the story of how she creates new friendships, finds her self-confidence, and achieves her own happy ending. 
6. How Many Letters are in Good-bye? by Yvonne Cassidy
A story of a girl finding herself in the style of letters to her dead mother, as she travels around New York City. The story features heartbreak, love, and healing from grief. Bonus: The main character is also in the LGBTQ+ community!
7. The Help by Kathryn Stockett 
The story of two African-American maids on their perspective of their white families. The story is written in the perspective of a white woman writing on behalf of black women. The novel also focuses on the hardships these women face as well as what the true meaning of motherhood is.
8.  A Thousand Splendid Suns by Khaled Hosseini 
A story of two Afghan women during the Taliban take over. The novel takes the perspective of Mariam, a bastard child who is one of the wives of Rasheed, an abusive drunk. The second woman is Laila, a woman born from a loving family who is also the wife of Rasheed. The story features a friendship between the two women and the importance of motherhood.
9. Misery by Stephen King
This novel takes the perspective a writer who hates what he is writing about. After killing off his main character Misery, he travels up to the mountains to gain inspiration of what he truly wants to write about. On the way, he crashes, and ends up being saved by his number-one Misery fan, who won't let him go until she brings Misery back. The difference in this novel is that the strong female character is the antagonist, not the protagonist.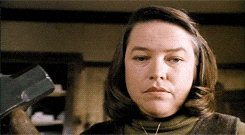 10. Outlander by Diana Gabaldon
Claire Randall, while on her second honeymoon with her husband, finds herself in Scotland in 1743. With no real explanation of how she arrived there, she ends up marrying a man named Jamie Fraser in order to survive. Claire finds herself caught between her husband in her life and her husband in 1743 Scotland.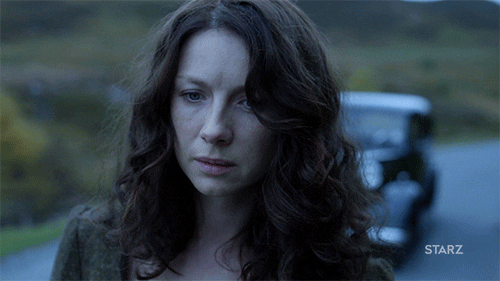 11. The Princess Diaries by Meg Cabot
Mia Thermopolis, a seemingly normal high school freshman, suddenly finds out she is the princess of a European nation called Genovia. Throughout the series, Thermopolis comes into her own as a princess as well as dealing with the natural problems that occur in an American high school in New York.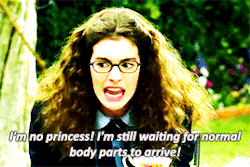 12. Gone Girl by Gillian Flynn
When Nick Dune's wife goes missing, he isn't sure what to think. When the police begin to see him as the primary suspect in her disappearance, he scrambles to find out what happened to her before the police. This novel comes with several twists and turns that will leave you on the edge of your seat. Amy Dune, Nick's wife, is an incredibly complex character and allows the book to be legendary.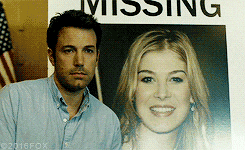 I hope you all have enjoyed these book recommendations! If you have any I forgot or that you enjoyed, please feel free to comment them down below!