10 Annoying Things CNU Students Can Relate To
1. When you FINALLY work up the motivation to go work in the library and every single computer is taken...
2. When your professor complains about the essays they have to grade; meanwhile you have 8,000 papers, 10 group projects, 4 presentations, and a partridge in a pear tree due before Monday.
3. When an event promises free pizza, but when you get there you realize they just brought the stuff from the DSU...
4. When your professor asks you to buy 14 books for a class and only ends up using two..
5. When some rando in your class starts telling their life story for no reason.
6. When you're just trying to live your life and get through Regatta's as quickly as possible and someone decides to STOP IN THE MIDDLE OF THE WALKWAY AND START CHATTING TO THEIR FRIEND.
7. When some IDIOT decides to burn popcorn right under the fire alarm at 4 in the morning...
8. When you come back to campus after a break and there's a whole new building.
9. When you don't get federal holidays off.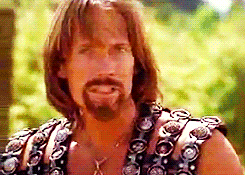 10. And, finally, when you run out of dining dollars...