A month before sitting down to write this, I had the perfect day at Disney World. I park-hopped with my closest friends from 8 a.m to 11 p.m. I saw fireworks, watched parades, rode every ride (twice), and bought a little too much. The irony is that it was actually one of the saddest days of my adult life. It was the last day of my Disney College Program (DCP).
When I first heard about DCP, I found out that there were lots of mixed emotions about the program, so here are a couple of things I think anyone should know when considering participating in the DCP.
The Application Process
The application process was relatively straightforward and consisted of three stages. First, you fill out your basic information like you would on any other job or college application. I filled mine out during the summer and didn't hear back until October of that year. It had been so long that I actually had forgotten I applied!
If Disney likes what they see in your application, they invite you to complete an online interview. The interview included a bunch of scenarios where they tested how you would react and respond if you worked in the park. Lastly, the final stage is a phone interview with a representative where you talk more personally about the specific positions you applied for.
Acceptance, Housing, and Moving
Most people that I met applied two to three times before getting accepted, but I was fortunate enough to be accepted on my first try. When you are accepted, you are given your role. They are based on what you applied for and what is open at the time. In my case, I was given Quick Service Food and Beverage.  If you do apply and get in, be sure you are 100% decided about going because you only have three days to accept and seven days to put down a housing deposit. It feels a little risky because you don't know your exact location until after you accept and get closer to your arrival date.
Housing was a bit complicated. Basically, there are four apartment complexes with a couple of different types of rooms (three people in one room, six people in three rooms, etc.) You are only allowed to pick one person to match with as a roommate. (You meet a BUNCH of people through DCP Facebook groups.) You can put the complex/rooms you prefer, but nothing is guaranteed. Also, there are people usually already in the apartment who have started their programs. This means you don't know all of your roommates until you move in, which can be stressful if you're like me.
I was fortunate to have amazing roommates. There were four already moved in when I arrived with my "matched" roommate. We all got along very well despite there being six of us. My biggest complaint about housing is that we had rent taken out of our paychecks every week. The complex and the number of people in the room is what determines the rent price, so some people paid way more than others despite not getting the choice of housing. Disney College Program members aren't paid much anyway, so the rent basically cut my paychecks in half every week.
The Work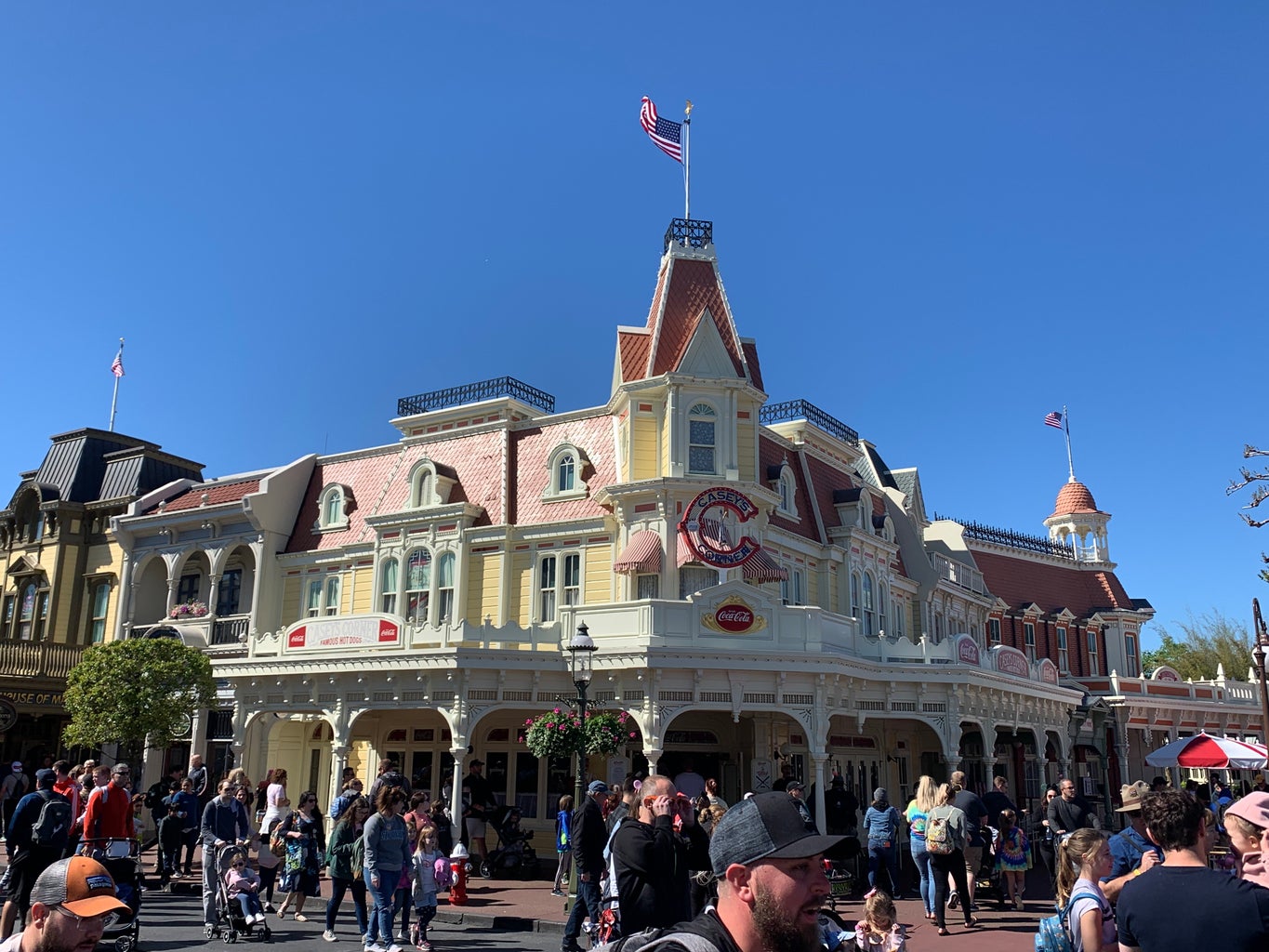 You are trained for about a week, but that varies on your location. In my case, I was trained at two different locations: Casey's Corner on Mainstreet and The Tomorrowland Terrace Dessert Party. My least favorite part about my location was that the full-time/part-time people weren't always very kind to the College Program members (I found this to be true about most locations.) Many times, we felt like they weren't respectful to us and treated us like inferiors, despite all of us being in the same role. The worst part was we really couldn't go to them for questions, which meant we had to learn a lot without them. It's just like any other job though – some people are nicer than others, and you kind of have to get over it.
Despite some of the not-so-nice workers, most of my coworkers were so much fun to work with. Once we all got to know each other, I came to really enjoy working because we all got along so well. Even on my worst days, I had fun. And you work (a lot), so work friends quickly become family.
It's true that the pay is low and the hours long, but working for Disney proved to be very unique. I got the opportunity to interact with people from all over the world who were of all different ages and backgrounds. It was a job where I felt like the staff member could really mean something to the guest just by trying to make their experience special. It made me feel like what I did was important, which made me work hard and strive to be better.
The Perks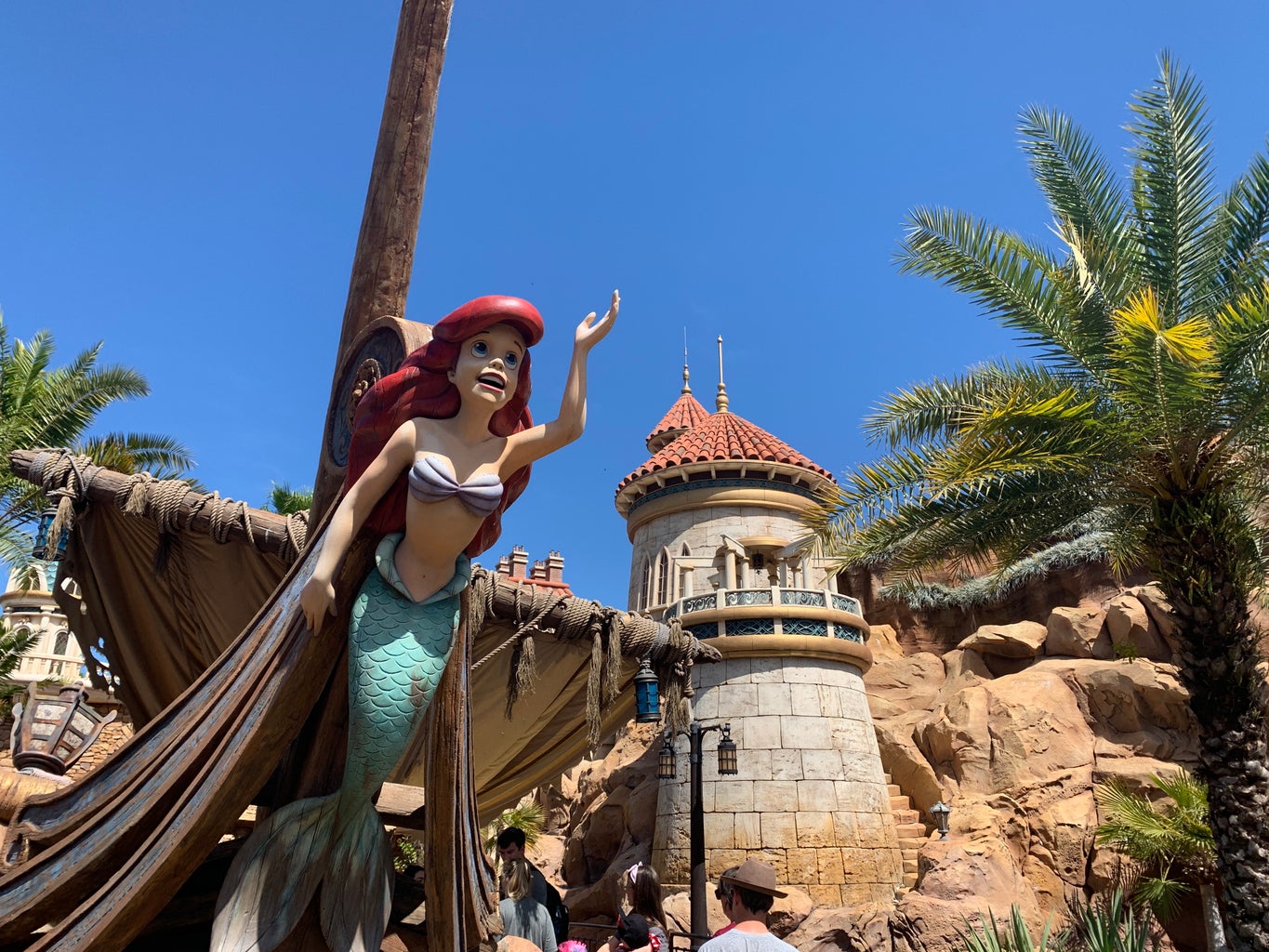 The best part of the work is the days off. Why? You get into Disney World for free! Not only could I visit the most magical place on earth whenever I wanted, but I also got to experience so many different things it had to offer.  We were also allowed to use our company IDs for staff discounts in stores and restaurants. (As you can imagine, I racked up quite a credit card bill!)
My DCP Cut Short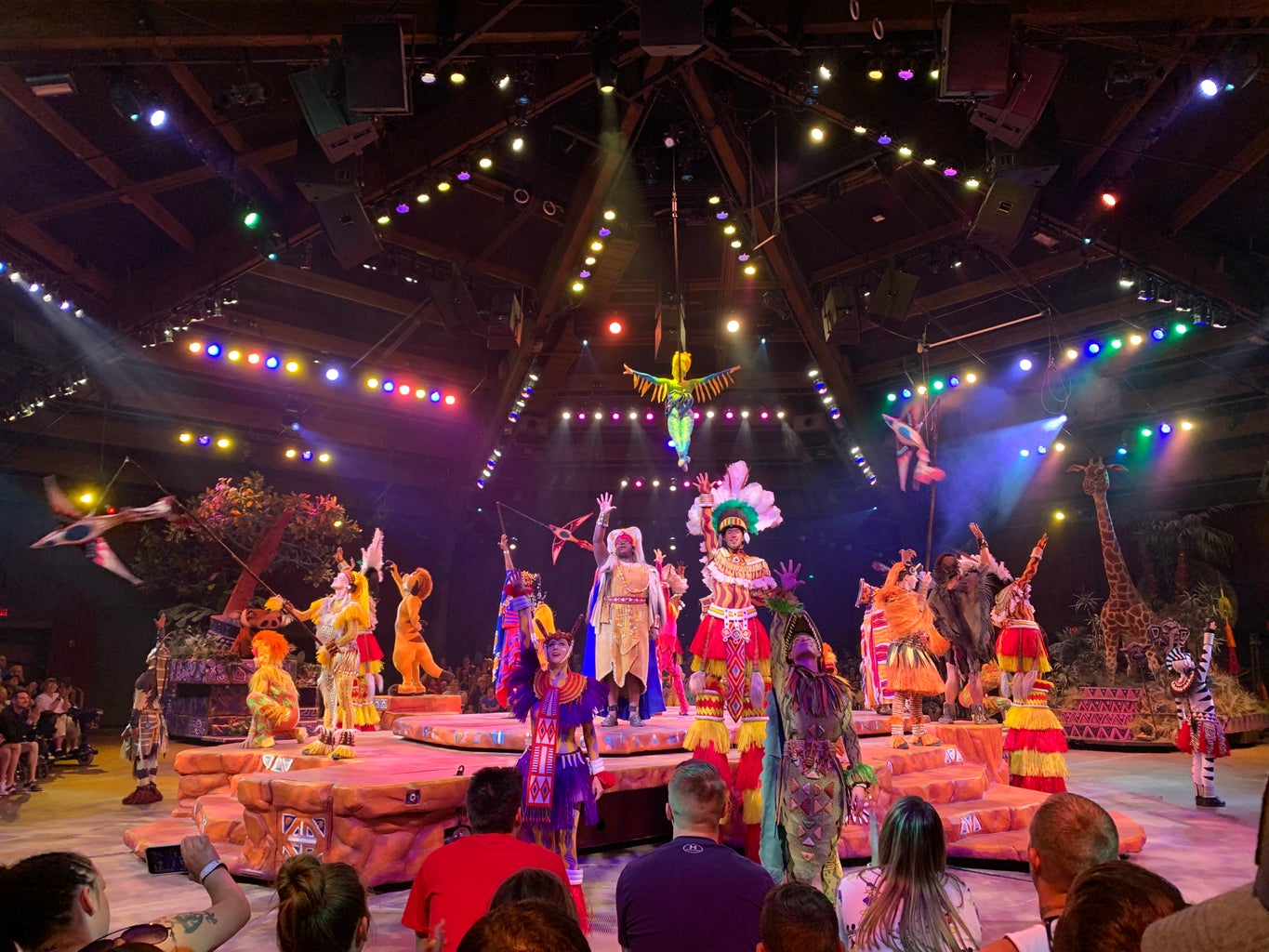 Like I said, my last day was one month ago on March 15, but my official last day should have been May 14. Unfortunately, COVID-19 got in the way of my program. Disney closed its parks, and we all had to go home. My heart shattered when we all got the news. My college program was not even two months in. Despite the not-so-magical parts of the program, I was beyond devastated to be leaving.
It took me a month to write about my experience because I am still aching from saying goodbye to my friends and Disney so quickly. Despite it being cut short, I am thankful I got at least two months of pure magic. A small part of me thinks that it's good that my program was taken away from me so quickly. In a way, this heartbreak showed me just how much I loved the program.
My Final Thoughts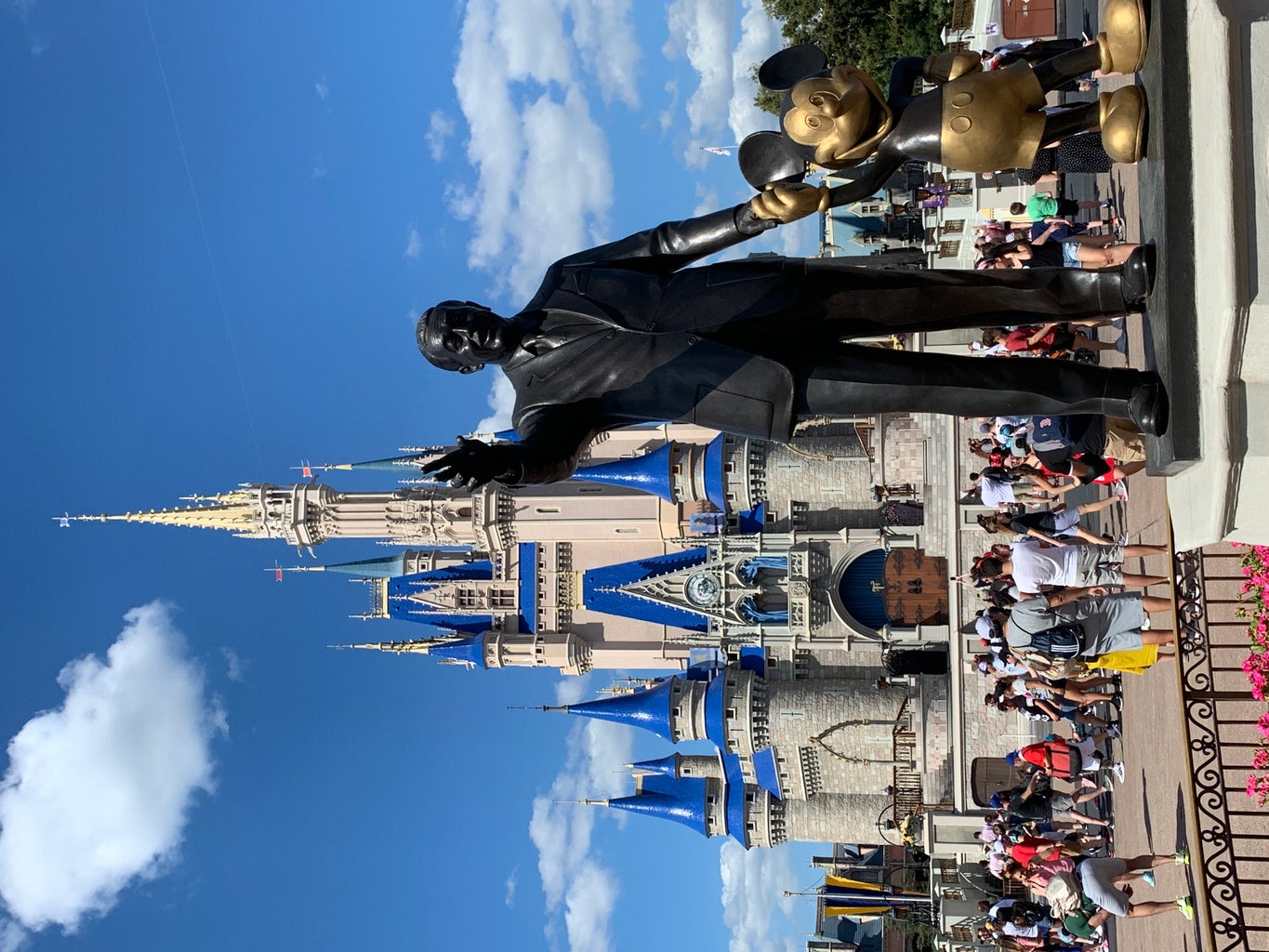 There are probably a million more things I could write in this article, but I feel like the only question I need to answer is: "Was it worth it?"
Yes, it was, but not for the reasons people think. It's not worth it if you are looking only for professional development (or making money). The work itself isn't very challenging. All my growth came personally, which is what I think made the program so worth it. I learned how to pack my bags and move to a new state by myself. I learned how to live on my own with a budget, and bills, and a full-time job. I learned how to not be so introverted and make new friends. I did so many things in such a short period of time that made me feel like an "adult." I grew a lot as a person thanks to Disney.
There are some not-so-magical parts to the Disney College Program. But I think the opportunity to meet new people and grow as a person is what makes this program so unique and worth doing.