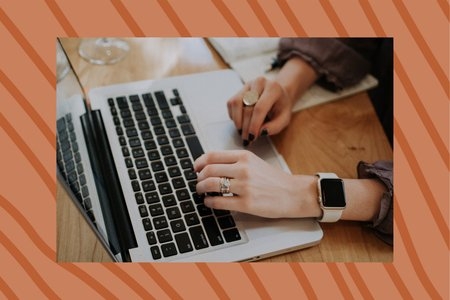 Christin Hume via Unsplash
How to Make the Most Out of E-Learning
We're almost done with our second week of online instruction at Clemson, and if I'm being honest, it hasn't been the easiest transition. If you're still trying to get the hang of it, here are some tricks to make the most out of E-Learning. 
If you only remember one piece of advice, let it be this. Lists are your best friend, especially during E-Learning. Now that classes have been moved online, it's up to us to motivate ourselves to meet all the new deadlines in Canvas. If your professor sent out an updated syllabus, add that to your planner! If your professor opts for a weekly schedule, write down your assignments when they're first posted along with the due date. If assignments just pop up at random times, write them down. I like to make a daily to-do list in my bullet journal that's sectioned into due dates, events, and other random tasks I need to complete. Without it, I'd be lost and staring at my phone to kill time. 

2.

Take your work seriously. 

Even if the world seems to be falling apart around us, we're still in school, and Canvas isn't letting us off that easy. Right now, it's really easy to forget that I'm still a college student taking challenging courses. Going stir crazy in my parent's house, it doesn't feel like I'm in my 3:30 French class. When I catch myself scrolling through TikTok instead of writing my essay, I remind myself that I wouldn't do this if I was in class and shouldn't be doing it now. 

3.

Reach out to professors and classmates. 

E-Learning is weird, and if you're struggling to adapt, you are not alone! If you have questions, don't be afraid to go to virtual office hours or draft an email. Your classmates are also an excellent resource! They may be able to answer questions you're too embarrassed to ask a professor, and they're probably willing to vent with you, too. Plus, who doesn't want to socialize with someone new right now?

4.

Don't wait until the last minute. 

I know it's tempting to push off work until the deadline, but your future self will thank you for getting a head start. It'll save you future stress and gives you room to address problems if they arise. Most of my assignments are due at the end of the week, and if I waited until Friday to start them, I'd be pulling my hair out. 

Anna Schultz / Her Campus

On the flip side, don't work all the time! You'll burn out and make yourself miserable. If you were on campus, you wouldn't be chained to your desk and working for hours on end. Instead, you'd take a break to walk to class, get some food, or meet some friends to study. Close your laptop and take a break. If you can, go for a walk around the neighborhood or just around your room. Try to use this break as a screen-free time, but if you really want to check Insta, go for it!

Alanna Martine Kilkeary / Her Campus

6.

Create a dedicated study space.

Creating a designated study area is a great way to maintain boundaries between schoolwork and personal time. Try to find a well-lit, quiet place where you can work with minimal distractions. If you can't create a designated study space, you can still maintain boundaries by keeping your school supplies out of sight once you're done working. I work in my bedroom, so when I'm in class, I close my door to signal that I'm working and play music to help me focus. Once I'm done, I put everything away and light a candle to reclaim my bedroom as a relaxing space.
These truly are unprecedented times, so if you're struggling, it's okay. You have every right to be upset, disappointed, anxious or stressed. This isn't permanent, and your Clemson family loves and supports you.