9 Sustainability Tips So You Can Be The Change
If you're on Twitter or Instagram, you've probably heard about the climate strikes inspired by Greta Thunberg, the 16-year-old activist from Sweden. Greta visited the United States, traveling via a zero-emissions sailboat (I don't care how little of an environmental nerd you are, that's cool) where she spoke to the U.S. Congress in D.C. before making her way to New York for the climate strike. Greta is making waves among youth, teen, and adult populations worldwide. While her impact is extremely impressive, it may be intimidating to those who feel like they want to make a change but have no voice. I know that's how I sometimes feel when I read articles about extraordinary change-makers who are the same age as me – or often younger. It's easy to look at someone like Greta Thunberg and think, "wow, I wish I could do that," or feel like it is too late for us to make our own impact. Well, that's all wrong.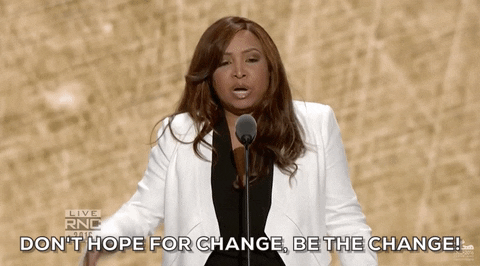 If you've read this far, you're likely a college-aged student looking to make some sort of impact. Maybe you don't know how to or just need a little help getting started. The first step in implementing change is to recognize the problem. As a college student or just someone who lives a busy lifestyle in general, little changes in your personal habits can add up to make a difference, and fuel your eco-consciousness. These small tweaks in habits or routines may feel weird at first, as all change does. But once you get used to these little changes, it truly becomes routine, and you'll realize it wasn't that hard. Honestly, it's all about mindset.
We all live lifestyles of go go go, trying to find the most efficient and quick way to do things, sometimes neglecting to realize what type of impact this can have over time. Have you ever thought about how much trash you produce per day? We aren't trained to think about things like that, which is why making eco-conscious decisions may seem daunting at first.
The best starter tips I have to offer are below. I have personally committed myself to do the best I can. It's super important to remember that nobody's perfect (thanks, Hannah Montana), and change is gradual! By starting with these easy swaps, you will soon branch out with a low waste mindset.
1.

Switch to a reusable water bottle.

You've heard it a million times. You've seen the VSCO girls. This is your sign.

2.

Use a reusable tumbler for your coffee or hot drinks!

3.

Bamboo utensils, straws, toothbrushes, you name it!

Bamboo is among the most sustainable resources because it grows quickly and requires little water.

4.

Try Goodwill before giving into fast fashion.

You'll save money and resources (that's 2,000 gallons of water for a pair of jeans).

5.

Silicone snack bags easily replace plastic sandwich bags. 

Check out beeswax wrap to substitute for plastic wrap too!

6.

Reusable grocery bags are super cheap and one of the easiest swaps to make.

7.

Be mindful when using paper towels and napkins. 

Only take as many as you really need.

8.

Try out meatless Monday! 

This is a movement to reduce pollution from the animal production sector, which makes up more than you would think. Don't be intimidated to try a meatless day, it can be fun!

9.

Remember to reuse things.

Plastic food containers with lids make great storage for leftovers. Used glass bottles make beautiful DIY flower vases. Get creative!