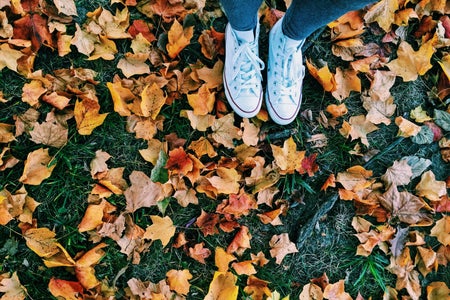 Meredith Kress / Her Campus
Why fall is the best season
Fall is no doubt the best season there is, and I'm here to tell you why.
They're so colorful and just fun. They make for great photos and leaf piles. What more can you ask?

It's the perfect temperature most of the time during fall. I will argue that 50-70 degrees is the best there is.

You're able to mix your summer clothes with your winter clothes. I've worn tshirts with leggings as well as coats over summer dresses. And they both work! You can start bringing out your comfy clothes while still looking super cute.

Apple picking, pumpkin picking, hayrides, haunted houses, sitting in the park, outdoor concerts, outdoor farmers markets, etc. etc. etc.

Apple pie, pumpkin pie, hot chocolate, pumpkin spice latte, pumpkin bread... Do I need to say more?