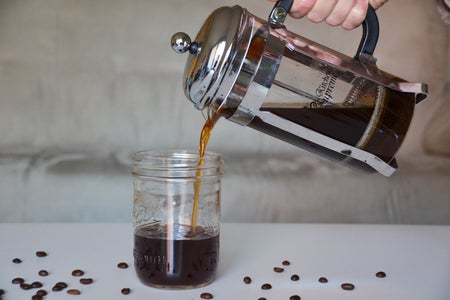 The Seven Best Coffee Flavors for Fall
During the summer, I am a Iced Coffee with skim milk and a little bit of sugar. The moment the first leaf starts to tinge orange, I order the most obnoxious latte with whipped cream and syrups and elegant garnishes. What's the point of revealing this personal flaw/quirk? I love fall themed coffees. I have tried all of them and I am prepared to offer the definitive list of the seven best fall coffee flavors. 
Okay, this is not technically coffee, but I a) refuse to refer to it as a Chai Tea Latte because "chai" means "tea" b) ask for a shot of espresso to be added to my chai latte's which does crank up the caffiene content. Chai is warm and spicy and delicious and tastes like crunchy leaves make you feel. 

I will not be shamed. I consume all kinds of pumpkin from the first 50 degree day in Massachusetts until the first 70 degree in Masschusetts, which sometimes lasts until May. Pumpkin is excellent and has only been shamed because fruits are coded as feminine (no one gets this angry about bacon). Read this piece for more defense of Pumpkin Spice. 

I love Caramel (Car-a-mel, as opposed to Care-a-mel) Apples. They bring so much sticky, ridiculous, so how crunchy but also so juice joy to us once a year, but let's be real, there are some barriers to enjoying caramel apples, specifically, that sticky thing that we mentioned up top. How can you enjoy the taste of a caramel apple with the elixir of the gods that is caffiene? Caramel apple coffee, which should be as ubiquitous as pumpkin spice. 

Okay, we can't all order a caramel apple latte with a straight face. I understand. Social anxiety is real, but you can still get into the holiday spirit with the quieter option of cinnamon. My mom puts cinnamon sticks into her coffee pot each morning because she does not trust whatever sweeteners are used in order to make coffee taste like a caramel apple. 

When I was kid, I went to a maple syrup farm with some family friends. I ate maple syrup candy and literally drank maple syrup out of little paper cups. So, if it wasn't clear, I love maple syrup. Also, maple syrup is the most underrated fall flavor in the book. If you get the chance, try it.

I didn't like hazelnut coffee before coming to college, but it is my absolute favorite occasional offering from Clark University's bistro. The nutty warmth of hazelnut plays beautifully with the rich creamy taste of chocolate. This is also an order that you can give without feeling embarrassed about being basic (though you shouldn't have to worry about that, if you do, I got you). 

This entry is last not because it isn't delightful, but because it also transitions beautifully into winter and my brain works chronologically. Caramel is great but that little bit of umph from the salt provides the perfect complimet to the slightly bitter, slightly sweet coffee. Also, I have made caramel and it is very hard and very stressful. 
In summary, order the coffee you want and lean in hard to the fall spirit, whether the weather is changing or not.