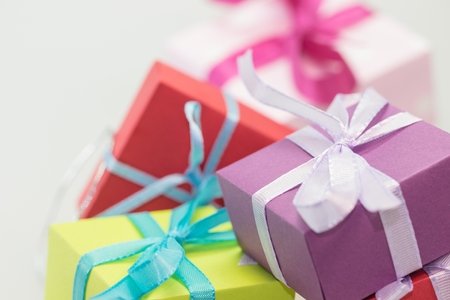 How to Budget This Holiday Season
If you are like me and have a lot of family and people in your life you love, this
time of the year, the price of gifts can easily add up. I have some tips to help you make
the most out of this holiday season with what you have.
Writing out the names of all the people in your life who you want to get a gift for 

can help you visually. Then set two price ranges of how much you want to spend 

on everyone all together. One for the minimum amount to spend and one for the 

maximum amount you do not want to go over.

Shopping on Black Friday and Cyber Monday can help you score the best deals 

possible. Buying gifts before or after these two sale dates may have you spending 

more than you need to. 

Buying in bulk can save you in the long run. Costco, BJ's, Sams club, etc; all have 

bulk holiday-related items such as big bags of chocolate. For example, you can 

buy a big bag of chocolate and then divide it evenly among all the people you are 

buying gifts for. Apply this to anything you buy in bulk. 

4.

Do not overwhelm yourself!

Although you may feel like you should spend more than you have, keep in mind 

that it is the thought that matters! Also so does your mental health, do not stress 

is you cannot afford it. If there is someone else who knows your loved one, you 

can both get the big gift and split the price.