A Day In The Life of a UC Student-Athlete
You can find me walking to campus at 5:15 a.m. in the morning most days. My teammates surround me on our walk. No words are shared. We walk together in the dark and cold morning waiting our day.
You can find me at the Keating Aquatics Center at 8:00 a.m. getting out of the pool. While my teammates and I were getting our heart rate above 170 before most are waking up to their alarm. We did it together and are better than what we were going into practice.
You can find me eating breakfast at the dining hall after practice crowded up at a table in Center Court. We take up two long tables and celebrate our practice over the dining hall eggs and potatoes. The air reeks of chlorine and plates pile up with conversation about how practice went, homework we have to do, or who is excited about the football game that weekend.
You can find me in class during the day. Consuming new information as I try to stay awake and not think about afternoon practice, work to study, what meetings I have, and the meet I have that weekend. But, I know my teammates are doing the same and we are doing it together.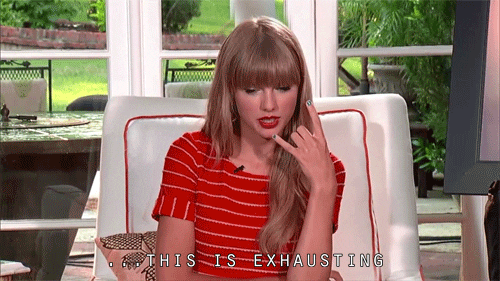 You can find me in study tables before afternoon practice. My fellow Bearcats surround me, scrambling to get homework done before their practice or class. We realize that most of us won't be able to live off of an income from our respected sports. It becomes clear why the student part comes before the athlete part.   
You can find me in the weight room at 2:00 p.m. ready to get better with my teammates by my side. Despite focusing on individual performances, we realize each race matters. We work as a team. We win as a team.
You can find me at the pool (again) at 3:00 p.m. standing next to my teammates waiting to jump into that freezing cold pool we were once in just a few hours before. Looking at the black line, constantly thinking about all of the hours that make a race of a couple minutes or less, worth it. But more importantly, we are making each other better swimmers, teammates, and people.
You can find me at home making dinner and attempting to study at the same time. Juggling school, athletics, extracurricular activities, making time to call home, staying on top of duties to my team, university and myself. As I wrap up my day, it gives me time to think.
You can find me laying in bed at night thinking about the day, what I have to do tomorrow and the day after that, how practice was, how my teammates are doing, what I am doing wrong, what I am doing right, what I need to change, how I am making a difference at The University of Cincinnati and beyond. And then after a busy day, I remain thankful for the once in a lifetime opportunity I was given a short three years ago; an opportunity that only around 500 student-athletes are given out of around 40,000 students; an opportunity to represent The University of Cincinnati through hard work, dedication and loyalty.
As college students, we all face our demanding schedules. The point is to remember why you are doing it. At the end of the day, if you love what you are doing, if you believe in a vision that sometimes no one can see but you, if you have a fire in you that is unstoppable, if you want to lead and build other leaders, if you want to build the community around you and beyond, and if you want to leave your college experience better than how you found it... that is success, that is opportunity, that is making a difference.