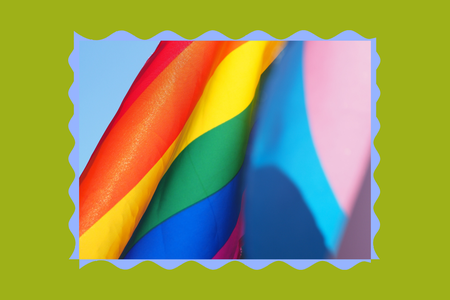 Photo by Cecilie Johnsen on Unsplash
My Top Ten Favorite Queer Books and Short Stories
Trigger/Content Warning: There are pieces on this list that discuss and explore difficult subjects such as depression, suicide, sexual assault, rape, murder, racism, transphobia, homophobia, anti-woman violence, anti-intersex violence and abuse. If you are triggered by any of this, please click off of this article and feel free to browse other articles and/or practice self-care. Please remember that you are not alone.
As a queer person, I often struggle to find literature that doesn't reduce my identity to a mere trope. The novels and short stories that I compiled here portray an understanding of queer and trans identities and "speak" to you as you read them. Whilst these pieces may not be seen as the best representation of the queer community, I believe they hold an important place in the literary world and spark important conversations on what it means to be queer. I hope y'all enjoy this list!
1.

Giovanni's Room by James Baldwin

Giovanni's Room is a classic bisexual novel special for those who devour books in a single sitting or are looking for a reason to cry. This short text explores the conflicting feelings of an American man living in Paris with a queer bartender, who he falls for. Ultimately, he realizes he can't continue their relationship for cultural and personal reasons. This exploration of discreet queer masculinity will be a wild ride and give you a reason to scream at the narrator.

2.

The Perks of Being a Wallflower by Stephen Chbosky

I've read this novel so many times, and I can truly say that this is one of my favorite books of all time. After I finish reading it, I'm moved to tears. The Perks of Being a Wallflower is written in the epistolary form, meaning that the narrator, Charlie, writes letters to express his feelings, which should immediately frame him as an unreliable narrator. Charlie attempts to navigate his first year of high school whilst struggling with anxiety, depression and abuse-related trauma. However, he is not alone as he makes best friends with a pair of siblings, one of them identifying as a gay man — he is not embodied as a trope, but is rather a sweet character that helps Charlie open his eyes to the world.

3.

I'll Give You the Sun by Jandy Nelson

I'll Give You the Sun is an ode to the queer teenager — an emotional coming-of-age piece for sure. Author Jandy Nelson's protagonists explore the complexities of losing a parent whilst also coming to terms with their sexuality. The twins in I'll Give You the Sun are artists, so through their art they are able to understand what it means to fall in love and want to live for that love, especially for the sweet, wholesome gay love between two boys.

4.

"Above All, A Family Man" by Achy Obejas

I first encountered this short story in my ENGL 164: Introduction to Latina/o Studies course, and I haven't been able to get it out of my head since. This story speaks to a specific part of the queer experience — falling for a straight person that will never return your feelings. "Above All, A Family Man" follows the journey of a gay white man and his "straight" Latino counterpart who are going on a road trip for the gay man. They do love each other, but the "straight" man can't commit to the gay man out of fear of being emasculated or having his straight marriage exposed. Why a road trip though? The gay man is assumed to be in the final stages of having HIV/AIDS, and through emotional storytelling on Obejas' part, we see the pain the gay man experiences during his too-short life.

5.

"Polaroids" by Achy Obejas

Yes! It's another Achy Obejas short story! This time, "Polaroids" was assigned by my professor for ENGL 666: Queer Latinx Photography and Literature. Unlike "Above All, A Family Man," this short story isn't explicitly queer, but has queer themes and "silent" queer characters sprinkled throughout. It makes sense that Obejas, a Cuban-American lesbian, writes queer literature, and I believe it's a lot more exciting for the reader to determine where queer themes can be picked up in a short story like this one. Like a lot of Obejas' work, there is an underlying darkness to "Polaroids." The narrator works for a small newsroom that helps the police solve cases relating to sexual violence and anti-women violence. The title of the story comes from the polaroids the newsroom and narrator receive that depict these murdered/raped/abused women. A disturbing short story that pushes issues of female sexual violence to the forefront, "Polaroids" does an amazing job to critique coloniality, a lack of sympathy for victims of sexual violence, racism and issues of Latinx immigration.

6.

Invisible Monsters by Chuck Palahniuk

I was given this novel for my sixteenth birthday after finding out that my favorite song, "Time to Dance" by Panic! At The Disco, was inspired by it. Both the song and Invisible Monsters deal with issues of transphobia, but I believe that it's important to address problematic issues in order to fully understand and critique them. The novel itself follows the story of a young former model who was disabled after she was involved in a horrific accident. She becomes great friends with a trans woman named Brandy Alexander, who helps the former model give her a new life and new identity.

7.

Gulf Dreams by Emma Pérez

This is the second piece from my ENGL 666 class that I recommend. When I tell you that this novel is amazing, it really is. An unnamed Chicana lesbian living in a town on the US-Mexico border deals with the supposed love of her life who can't love her back since she's in an abusive relationship with her husband. The lesbian has to navigate a relationship with this girl that she's loved since her youth, but also has to face the reality that the girl probably doesn't love her in the way she does. Also present in Gulf Dreams are the conflicts between machismo, rape, misogyny, homophobia and immigration — Pérez offers a wonderful intersectional feminist critique on the issues that oftentimes plague Latinx communities of color.

8.

City of Night by John Rechy

The nameless narrator in City of Night explores his identity as a gay-for-pay sex worker in the 40s/50s, and the amazing thing about the novel is that it was published in 1963 — before the Stonewall Riots! The construction of masculinity plays an enormous part in the nearly 500-page novel, and it's used as a form of criticism on Rechy's part; he criticizes masculinity, American hypercapitalism, homophobia and transphobia. City of Night can be viewed as a Bildungsroman, following the growth of the narrator as he attempts to find his place in a world critical of hegemonic femininity and masculinity, assimilation to compulsory heterosexuality, the overarching presence of police violence and anti-queer legislation.

9.

Aristotle and Dante Discover the Secrets of the Universe by Benjamin Alire Sáenz

Two young gay Mexican-American teens, Aristotle "Ari" Mendoza and Dante Quintana, meet in the summer of 1987 and become best friends very quickly. (A completely random fun fact: Dante Quintana inspired part of my name!) As time passes, the two teens become closer and closer before realizing that they're in love with each other. It takes a near-death experience, physical and verbal abuse and rejection for the two boys to realize that their lives deserve to be intertwined and they should get to discover the secrets of the universe and human experience together. Though amazing, I can't bring myself to read it again, and I recommend reading it as sparsely as possible so you don't overwhelm yourself with too many queer cathartic feelings.

10.

Golden Boy by Abigail Tarttelin

Golden Boy was probably my first exposure to intersex persons in a literary context. I had heard of "intersex" before, but it had been on my own accord and own research. Golden Boy opened my eyes to a world that exists beyond the binary of sex. In the novel, a young teen has always known his body was different from other boys his age, but that never made him different; he was still a boy. After his childhood best friend sexually assaults him, he is forced to confront his intersex body against his will while still conforming to his identity as a cisgender male, since that is what he was assigned at birth. He is a boy so why has he been treated like an Other, and why should he be treated like anything less than? That is the problem a lot of intersex folks face. They face unnecessary surgeries at birth that determine who they'll be without their consent. The main character in Golden Boy faced unnecessary surgeries at birth to "correct" what medical professionals deemed "wrong" with his body, and he now has to navigate his intersex world and life to understand just how beautiful he is.
The queer community is very underrated and underappreciated in the literary world. It would be amazing to see shelves upon shelves of queer-inclusive literature written by queer authors and queer allies, but we're still a long way from that. The world is becoming more and more accepting of queer literature and queer people, but it is up to us as readers, writers and human beings to push queer creativity to the forefront. Read and write more queer literature! Please recommend these queer-inclusive titles to your friends, family and teachers. Thanks, y'all!