Ever since Katy Perry's 2008 debut album, One of the Boys, Perry has been one of the most popular pop forces. She achieved five number one hits from 2010's Teenage Dream — a record matched only by Michael Jackson — and who knows how many times we've heard "Roar" on the radio. Though Perry's more experimental pop album, Witness, failed to reach the baffling commercial success of prior albums, it marked a trend of pop personas pushing the boundaries of the boxes they were put in. The same year, Ariana Grande switched her focus from doo-wop pop to more hip-hop inspired tracks with Dangerous Woman, and Taylor Swift introduced her grudge-holding, snake-loving persona in Reputation.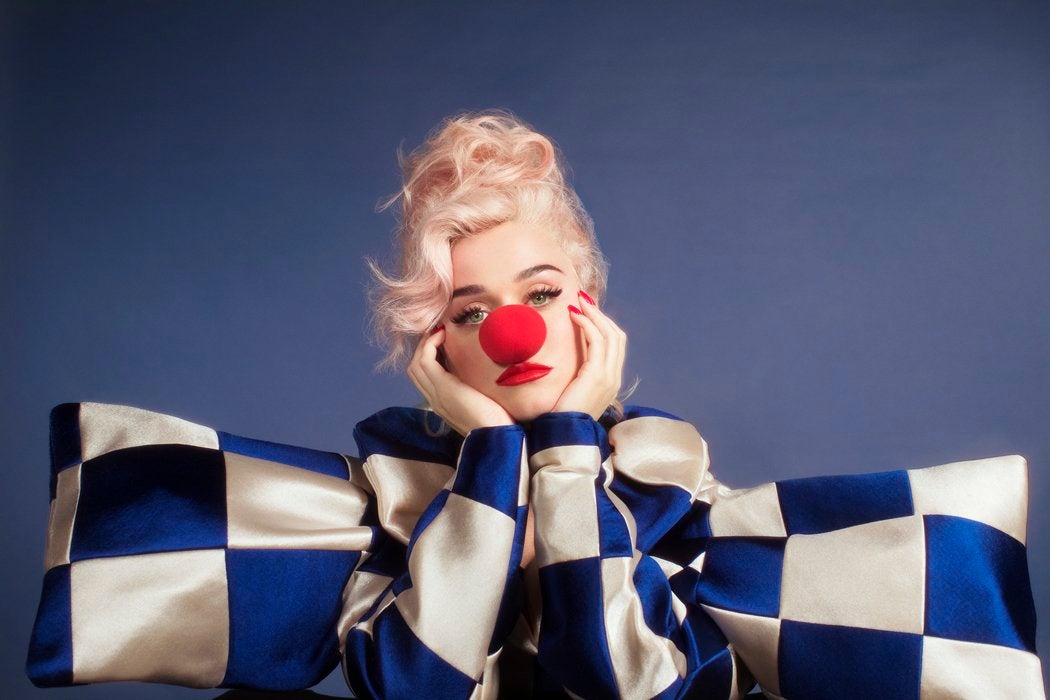 Katy's latest release, Smile, is a noticeable return to her pop roots. While there is definite cohesion — themes of resilience, joyfulness and hope are present throughout — tracks tend to blend together upon the first couple listens. The production is pure-pop, which isn't as common anymore as hip-hop and rap take over the Billboard's Hot 100. The straight-laced pop might feel a bit outdated at times, but I couldn't help but want to dance along to the tracks and lose myself in the music.
Standouts include "Cry About it Later," with its mid-tempo allowing it to stand out from the slew of upbeat tracks. Plus, the line "Body to body, I almost forgot/ You're not him, You're not her" has already made listeners declare it a bisexual anthem. Whether that was Perry's intention is unknown, but the track's focus on the denial of pain — "I'm gonna fake it 'til it makes me feel good" and "I'll cry about it later/ Tonight I'm havin' fun" — differentiates itself from the bouncy, joy-filled tracks that comprise the majority of the album. "Tucked," an ode to sexual fantasies, is perfect for dancing. Its heavy-handed beat, the "na na nas" and its hook make the track perfect for replays, and the recent music video perfectly captures the glimmer the track exudes.
Perry's recently released visuals elevate her album as well. It's no secret that Perry has a record of masterful music video discography. From the ill-advised party of "T.G.I.F.," the Egyptian-inspired "Dark Horse" or the Candyland-esque setting of "California Gurls," Perry has a array of iconic music videos. Her recent visualizers for "Harleys in Hawaii" and "Not the End of the World" add a narrative previously absent from its lyricism, turning the tracks into a gripping story — perfect for a re-listen — instead of a thin track.
Smile's upbeat bobs make it the perfect album to listen to on a long car ride, a girl's night or even if you're in the mood for dancing. A couple of slower tempo songs, such as album-closers "Only Love" and "What Makes a Woman," allow moments of recovery. Smile is nonstop pop fun, but at times it leads to sonic fatigue, in which the songs start blending together. The album's themes, supporting visuals and catchy lyrics elevate the album to a cohesive, sparkling addition to Perry's discography.