You'll Feel These Throwback Jams in Your Soul!
Do you know those songs that you grew up on? The throwback classics that you hated when you were younger but loved and knew by heart years later? If you grew up in a household that valued music and was filled with a love for music, then you know all about waking up on cleaning day to The Isley Brothers or hearing "Barbara… this is Shirley" every… single… morning on the way to school. So, as we continue to celebrate Black History Month, something in my spirit told me to highlight those gems. Here are my top ten groovy classics that I'll never ever get tired of: 
#1. Yearning For Your Love – The Gap Band
"Can't keep running in and out of my life." The Gap Band really sits at number one on my list with Yearning for Your Love. I'm not some music critic but I do know a good song when I hear one and this is a prime example of a good song. It's giving, "confess my love to you" vibes and I'm honestly here for it. With Charlie's strong vocals and the instrumental itself, it's a classical masterpiece. I just sit and think about how we are so genius, talented and creative.
#2. Sweet Thing – Chaka Khan
How can someone's voice be oh-so-smooth! Ms. Chaka Khan did what she had to do on this record. This is definitely one of those early morning cleaning bops and, although I'm only 18, my children will hear this song on our grocery trips, road trips, etc. years from now. Chaka really makes love sound so beautiful. Therefore, there will be no questions asked, this song will be playing at my wedding.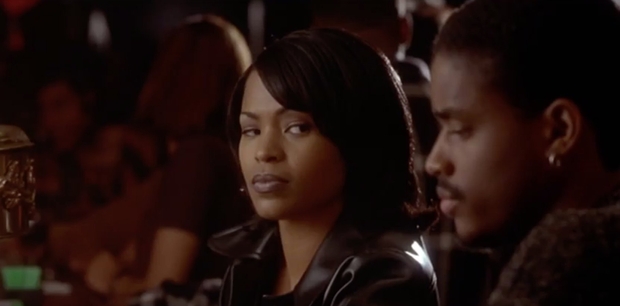 #3. Get Down On It – Kool & The Gang
I swear the household that I grew up in was very cultured. Honestly, if Kool and The Gang don't make you want to form a soul train line or hip bump somebody then you have to be… different. "Get Down On It" moves every bone in my body. I just want to put on some bell bottoms and get groovy! This song just entices you to dance, whether it's a head nod or a full-blown split. I'm also certain that they played this at your family reunion while the BBQ was on the grill and your auntie was yelling "come on baby" making you dance with her. 
#4. Candy Rain – Soul For Real
I feel like everyone knows this song. It's one of those timeless bops, the one that never gets old no matter what year it is. I always find myself snapping on the beat or just humming the chorus from time to time. It's another one of those songs you want to sing to your lover! 
#5. P.Y.T (Pretty Young Thing) – Michael Jackson 
Yes! Michael, I do need "tender love and care!" LOL! Michael Jackson just naturally made hits. It didn't matter what song it was. P.Y.T. was sampled by Kanye West, Wale, Bow Wow and others who made some pretty good remixes as well. Honestly, that's probably why Good Life by Kanye West and My PYT by Wale was top charters.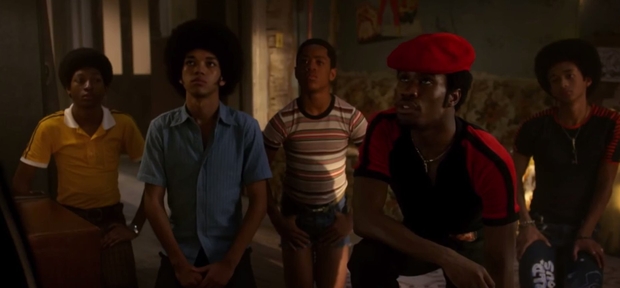 #6. Everybody Loves The Sunshine – Roy Ayers Ubiquity 
You probably heard this before, it was featured in the "Straight Out of Compton" movie. That's honestly when I first heard the song. It's another one of those "feel-good" joints. You just put your headphones in and relax. It reminds me of the 70-80s summertime and all the Black children were playing outside and having a great time. It makes me want to go to a flower field and play it on repeat. 
#7. Player's Anthem - Junior M.A.F.I.A
If there isn't any other song that signifies 90s rap, Player's Anthem by Junior M.A.F.I.A definitely does. You guaranteed to nod your head the entire song, at least that's how it is for me. The song is explicit, raunchy and raw but that's how 90s rap was back then. Plus, Lil Kim embodied all of those qualities back then and she killed her verse. 
#8. I Need A Hot Girl – Hot Boys
"What you want boy? I want a hot girl." This verse in itself should be put in a plaque and put among all of the monumental verses in hip-hop. The whole "Hot Girl" brand originally stemmed from the Hot Boys of Cash Money Records. A lot of people believe that Megan Thee Stallion created that trend but she actually didn't. In the South during the 90s, this song was so influential that everyone wanted to be a "hot girl" just like the summer of 2019. 
#9. Computer Love – Zapp
Another bop that I discovered from a movie. Computer Love was in my favorite movie, Menace II Society (a black film that you should check out if you haven't already). From the beat to the lyrics, this song is so unique. I honestly have no earthly idea what Zapp meant by Computer Love but, I love the song nonetheless. 
#10. Thug Passion – 2Pac
2Pac actually sampled Computer Love to make this song. You can hear the similarities in the beats. Thug Passion just put some "stank" on the Computer Love instrumental honestly, and that's really why I like the song so much. "One part Alizé, one part Cristál" is the drink, Thug Passion, that 2Pac created that everyone wanted to whip up. There are so many components to this song that makes it a classic for me. 2Pac's influence!
These are simply my personal classic favorites that I'll never get tired of! Everybody's list is different and I want to know what yours is. So, on Twitter tweet your Top 5 throwback classics with the hashtag #HCCAUTOP5 
Here's my "get groovy" playlist with the listed song plus more!: 
https://open.spotify.com/user/ayolondraa/playlist/6Ba3L1vYZtYCHY9TOE9lhm?si=8zkM0mzkQkGO7i9ACSdK5w