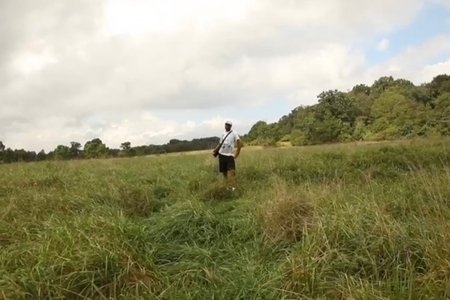 In a society where abrupt and unanticipated times have become the new sense of normalcy for many, and social issues continue to upsurge on a diurnal basis, the only thing that seems to be constant is change. 
Change is cultivating. Change is creative director and filmmaker, Ranijeon Shepherd. Through his diverse array of abilities and talents, he is progressively becoming an influential force in the fashion industry.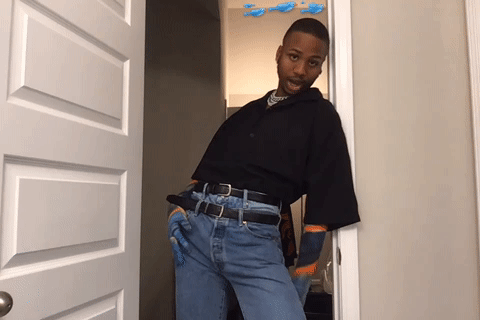 Naji's Phone, Film The 19-year-old artist creative directed, styled and co-directed his latest fashion film, "Don't Break the F*cking Omertà." Omertà meaning "don't break the code of silence," sets the tone for the two-minute film. "Don't break your loyalty to me. That's the whole mood of the film," Shepherd said. "I just wanted to give that 'don't break your loyalty to me.' We gonna get there soon and you are going to regret it if you do," he added. 
Growing up in Covington, GA, Shepherd's deeply embedded love for fashion stemmed from the creative avenues absent in the rural city. A lot of his inspiration for upcoming projects, including the film, derived from music videos. "I love music videos. So basically Solange, all of her music videos… her camera angles, zoom-ins, the editing. I just love the overall direction in all of her videos and Bey's Lemonade," Shepherd vocalized. "Beyonce and Solange are really like major influences behind putting [Don't Break the F*cking Omertà] together."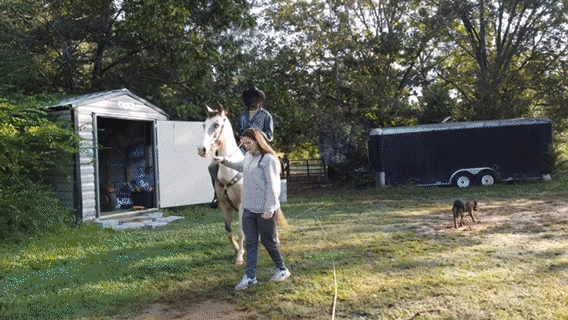 Naji's Phone, Film As fashion is the stylist's form of expression, music also has an impact on his life and creativity. "I don't know how to explain it but I get this crippled feeling," Shepherd said about music. Due to his close-relationship with music, the soundtrack for "Don't Break the F*cking Omertà" had to be songs that produced high vibrations within his body. Viewers can expect music from the artists: Mk.gee, Rosalia and Travis Scott.
"Don't Break the F*cking Omertà" will be released on October 30, 2020. Viewers can also choose to attend the open discussion and Q&A segment on October 29, 2020. For more information, click here.
How long did the filming process take?
"It started off in January. I was with my bestfriends Taylor, Rachel, Jared and I was like 'I want to do a fashion film.' It was literally just going to be in Clark Atlanta University's football stadium, on the field, in the bleachers and there is this basketball court up the street and this playground, and I was going to shoot there. And then COVID happened, I had to come back to Covington. Covington is so country. So it was just like, the same energy I had around me to keep pushing me to do stuff in Atlanta, I didn't have in Covington. So then, I slowly got [motivation] back around like August because I moved from with my grandma to move in with my dad. That put me into a better creative space. Yea, like July to August, I was like 'I want to do it' again. I went back to my notes, and the notes I had from the first time and I was like, 'how can I change this,' because I am gaining more knowledge about how I like to personally style myself. So, basically, I went back, reconstructed it and it changed so many times. Because of my gemini a** mind."
Do you think COVID-19 positively affected the planning process for the film?
"Yea, Covid really sat me in a space like 'think.' Because we didn't have no choice, we was in the house. Like we were stuck in the house, so I had no choice. I know I couldn't lose any energy, cause I don't have any time for that. And I was like, 'What can I do while I'm in the house?' and I was like 'Oh, I forgot I can dance a little' and I was dancing, and I was like 'Oh I can creative direct something.' While I was in the house, that's when Solange put the full film of 'When I Get Home' on Youtube, cause I got tired of watching it on my phone. So watching it on my laptop, if anything gave me more time to sit down and really, like, detail that video."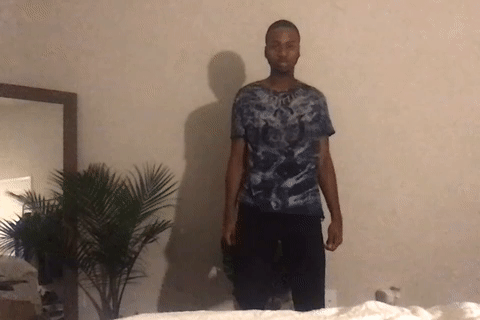 Naji's Phone, Film "I want people to see that I'm diverse. That's what I want my brand to be known as. I don't like to be put into just one category," he said. Shepherd is a fashion merchandising major at Clark Atlanta University while managing his blog, A Blog, and a home decor/clothing store, Gemini Studios, prospected to be released by January 2021.  
Listen to Ranijeon Shepherd's top 10 songs, right now: